Guide To Chicago: Day 5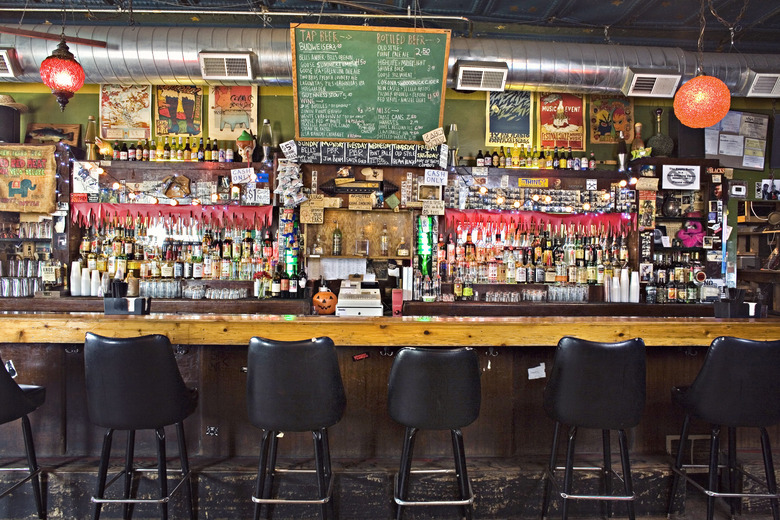 First our man-on-the-ground in Chicago recommended Takashi as one of the go-to restaurants for visitors and Chicagoans alike. Next, he gave props to The Publican. Then he threw back some affordably priced cocktails at The Whistler and went to check out some indie rock bands at Lincoln Hall. Now, he's heading to his favorite place in Chicago to see live music,
The Empty Bottle
1035 N. Western Ave.
Chicago 60622
773-276-3600
emptybottle.com
Located in Ukranian Village, the fairly legendary Empty Bottle has been hosting a wide variety of punk, garage, indie, electronic, country, and experimental rock, as well as hip-hop, and avant-garde jazz since 1993. It's a great place to catch up-and-coming local acts as well as national touring acts, usually on the same bill.
For me, it's hands-down the most fun place in town to see a show. And in my 15 years of living in Chicago, I've seen a lot of them here. A few memorable performances include The Oblivians, Lilys, Luna, Thee Headcoats and Headcoatees, Mudhoney, The Go, Roots Manuva, Dirtbombs, the Ponys, and a very young and inexperienced Jack and Meg White. I could go on, but if I had a dollar for every night I spent at the Empty Bottle, I'd probably have over a hundred bucks!
It's a dive bar/venue in the absolute best sense—dark and dingy, with cheap beer and liquor (along with some more expensive top-shelf offerings), pool table, and pinball machine. The bathrooms are disgusting and the sound is far from perfect, but that's the way these places tend to roll. Be sure to look for the door of a cop car hanging on the wall with a badass JFA skateboard through the window.
Mondays are always free. In recent years, The Empty Bottle hosts a monthly market day—either farmers' or craft. These are on Saturday afternoons. And the bar is open! (These only happen once a month, so check the calendar).
Come on, Chicagoans and ex-Chicagoans. Share your best Empty Bottle stories with the group in the comments.