Grant Achatz's Next Big Thing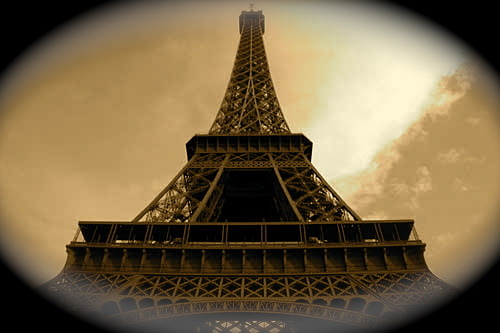 Chef Grant Achatz has won virtually every major award possible for his work at his groundbreaking restaurant Alinea in Chicago, and he is not one to rest on prior achievement. He is one to constantly ask himself and his collaborators, "What's next?"
A restaurant called Next is next. Achatz is set to open his newest Chicago eatery any day now, and just months after Alinea was awarded three stars in the new Michelin Guide. Next will not compete with Alinea—at least not directly.
The new casual restaurant will offer set menus that will require pre-paid tickets purchased online at $40 to $75 per meal, plus optional wine pairings for $25. The five- to eight-course dinners will be inspired by a particular time and place in history and will be named accordingly: Kyoto 1946, Ayutthaya 1767, Sicily 1949 or New York 1964—"right out of Mad Men," Achatz says.
"I'm going to have to have to do a perfectly roasted chicken and then three months later I have to figure out how to make the best ramen I can and figure out what Sicilian food is all about. I have to learn because I don't know. I think we can pull it off. I've never been to Thailand so I don't know what pad Thai and pad see eiw tastes like in Thailand."
The idea is to re-create the cuisine of a place as closely as it was prepared in a designated year, without turning the whole experience into a Disney ride.
For instance, a menu named Paris 1912 would include a meat course followed by a chicken course because early-20th century Parisians considered chickens far more luxurious than red meat.
"But we're not going to make our servers wear fake handlebar mustaches and talk in funny accents," Achatz says. "We're in Chicago, we're not in Paris, so let's just make it real."
Yearly subscriptions are available, but diners can also purchase one-time tickets. Prices will slide on a scale depending on the night of the week and time of the reservation. In other words, Tuesday at 6 p.m. will cost less than Friday at 8 p.m., but the menu will be exactly the same. Menus will change every three months.
"To me this is a big experiment," says Achatz, a master of progressive American cuisine who is not afraid to experiment in the kitchen. "As far as I know there's never been a chef who's said, 'I'm going to do it all.'"
Next is going to force Achatz to study and execute other world cuisines as he never has before. And in the case of a possible Hong Kong 2036 menu, it would also challenge his vision, which, up to this point has proven to be quite clear and accurate.
Ever dined chez Achatz? Well aren't you fancy? Tell us about it in comments, please.