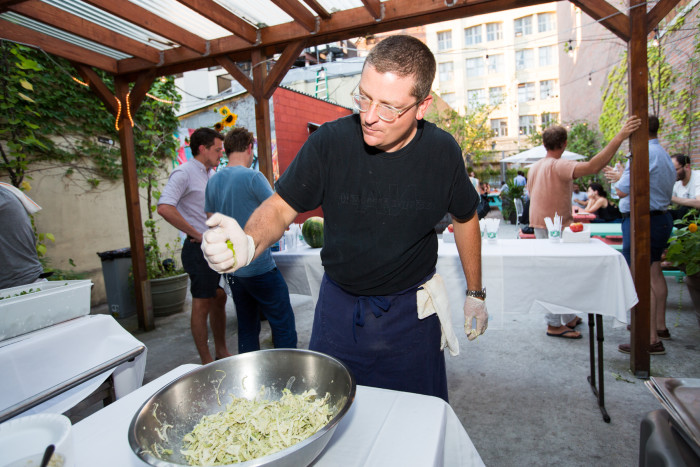 The arts of music, bartending and soup-making are this week's biggest food activism highlights. As winter came to an end, so did seasonal charity event Soup And Bread in Michigan. With the warm weather approaching, more benefits and galas lay ahead, including one that supports public schools. For year-round philanthropy, an aptly named bar opens next week in New York City.
This past Monday marked the last Soup And Bread event in Traverse City, Michigan. The winter series occurred every once a month at The Little Fleet. A group of local restaurants and chefs donated food and guests paid what they could with proceeds going to different charities and organizations every month. This month benefitted Planned Parenthood. The concept stemmed a similar event by the same name in Chicago.
Reynard chef Sean Rembold will be dishing out hors d'oeuvres at the Wythe Hotel in Williamsburg on Wednesday, April 12 at an event supporting music programs in public schools. In partnership with stylish office supply company Public – Supply, guests will receive a limited edition Public – Supply notebook, and enjoy a night filled with food, drinks and music. Tickets are $60 and can be found here. Proceeds will benefit DonorsChoose.org.
Next Friday, non-for-profit cocktail bar Coup opens in NYC's Cooper Square. The bar will raise funds to support environmental, social, economic and human rights organizations threatened under the Trump Administration. A roster of rotating guest bartenders from the likes of Death & Co., Leyanda, Suffolk Arms, PDT, Mother of Pearl and more will be pouring drinks. Celebrated food nerd Alton Brown is also on the roster.