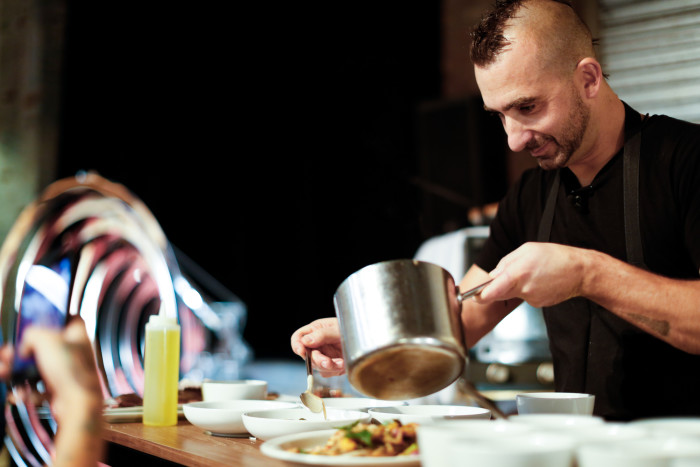 Rémy Martin, the French cognac brand, is setting out to Chicago and Los Angeles on a cross-country pop-up tour combing food, drink and art.
The tour, La Maison Rémy Martin, is a combination of classes and workshops with chefs and artists and "the Experience," which leads people through four conceptual rooms that display the process of making Rémy Martin cognac. Event-goers will also be able to learn the differences between Rémy Martin's three lines — VSOP, 1738 and XO — and can learn how to blend their own cognac.
The tour premiered in New York City October 21-23 and featured artist Vincent Leroy, photographer and mixologist Kyle Ford and chef Marc Forgione, who prepared a grand meal for guests who were given an advance tour of the Experience, as well as a cooking class.
The cross-country pop-up tour will be making two finals stops: in Chicago November 3-6 and in Los Angeles November 18-20.
All events are free to the public, but registration through the La Maison Rémy Martin site is required. Master classes and workshops with photographer Paul Octavious, photographer and mixologist Kyle Ford, and fashion designer Azeeza Khan in Chicago are currently full, but waiting lists are available. Los Angeles classes and presenters have yet to be announced.