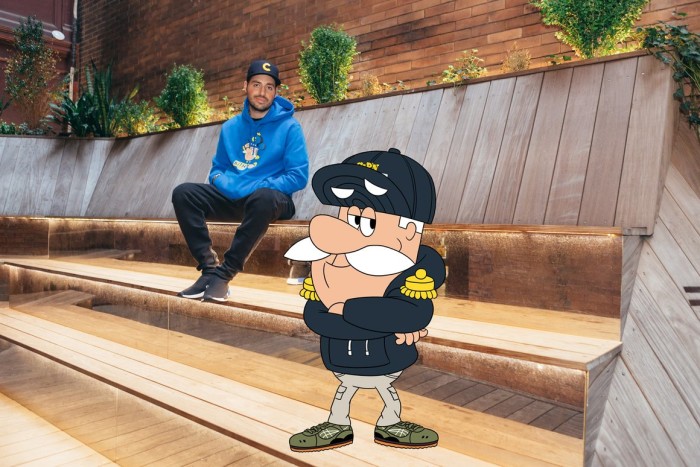 Instead of targeting schoolchildren, Cap'n Crunch, the corn-based breakfast cereal whose mascot is a cartoon version of the Quaker Oats captain, is gunning for men born from the 1980s through the '00s, also known as millennials.

In a partnership with comedy video site Funny or Die, comedians Ben Schwartz (Parks and Recreation) and Lauren Lapkus (Orange Is the New Black, Comedy Bang Bang) play overzealous talk show hosts on a parody show "sponsored" by the sugary breakfast cereal. An advertisement played during the clip showcases a "Pillowbowl," which is exactly as it sounds: a bowl in a pillow made to combine the two entities into one and make it easier to bring cereal into the mouth. The Schwartz and Lapkus series launches officially on Friday.

Jessica Spaulding, a marketing director for Cap'n Crunch, tells Co. Create that research showed millennial men were at the forefront of their consumer base, so the partnership just made sense.

"We took a look at who our true brand lovers are, and that consumption information helped us realize that millennial males are some of our most prevalent consumers, who really love the brand and really love to talk about their love of it," Spaulding says. "Millennial males are a pretty untapped audience within cereal, so we realized that that paired nicely."

Earlier this month, the cereal brand also partnered with New York clothing brand Kith. Pop-up stores selling special edition apparel and cereal were available to the public.

Of course, there are other reasons for the millennial marketing push. The New York Times reported in 2014 that overall cereal consumption from 2003 to 2013 declined by 19.6 percent, with consumers trying out healthier options. The Cap'n, in other words, is in need of some new mates.