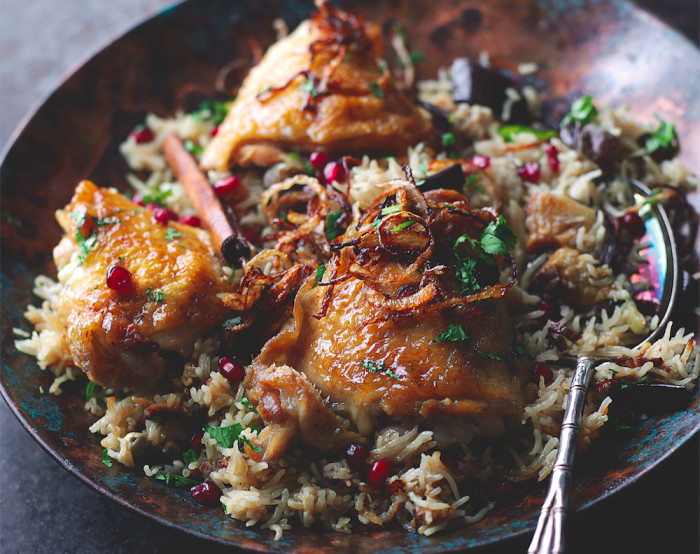 Here at Food Republic, we get it. It's dinnertime, so what are we going to do to/with/in spite of chicken to make a delicious meal everyone will enjoy? These eight recipes were handpicked for their fall rib-sticking goodness, general tastiness and whether or not they contain chicken. (They all do.)
Food stylist and writer Sunil Vijayker worked on the photographic shoot for this book and shared some tips from his great knowledge of Indian food about how to make a biryani especially good. There are many different honeyed components in this dish, but each one plays its part, and overall there is less work involved than it first appears — and any time and effort is certainly worthwhile. Serve with a salad or green vegetable.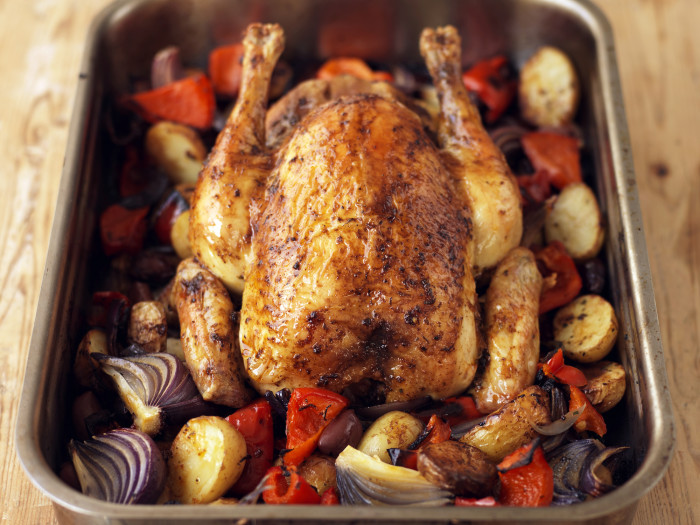 This smoky, garlicky roast chicken doesn't have to be for a weekend lunch and makes a brilliant midweek supper. It's packed with flavor, and whatever is left can be used for a whole host of other things, from a cheeky twist on paella to salads, omelets or even tomato-based soups.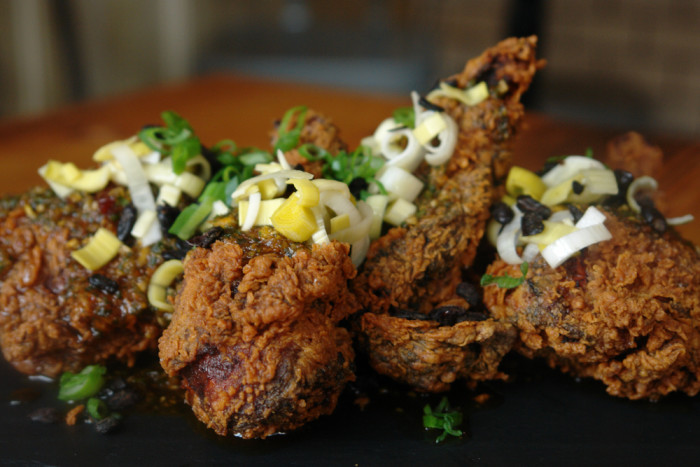 "The inspiration ​for the dish​ is pretty much at the center of most things we do: It's the American/Chinese crossover that lends itself to so many things that just taste so damn good," says Andres Valbuena. "I'm glad to say that the chicken ​is very, very popular. Our number-one entrée by far."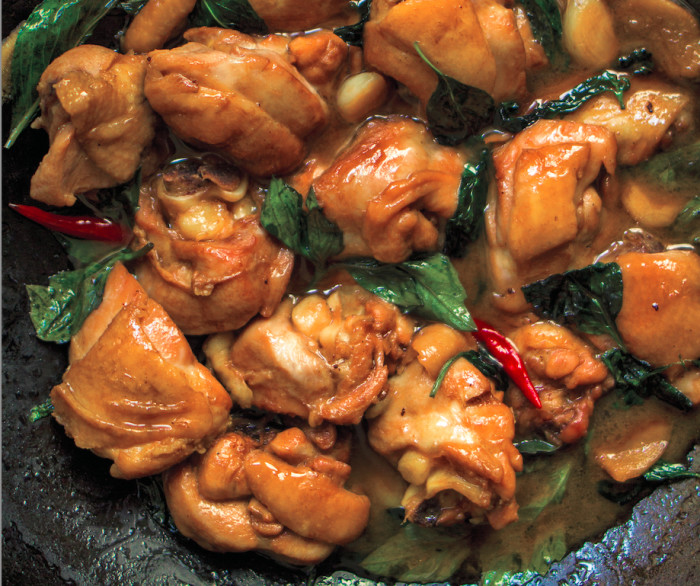 The eponymous "cups" of this recipe denote equal parts soy sauce, sesame oil, and rice vinegar. It's a potent, salty and savory braised chicken dish with these ingredients along, but the dish really gets its signature flavor from the sheer volume of garlic cloves, thick pieces of ginger and fresh basil leaves. This recipe's name might underscore the fact that most recipes were passed orally in Taiwan, rather than written, until recent generations.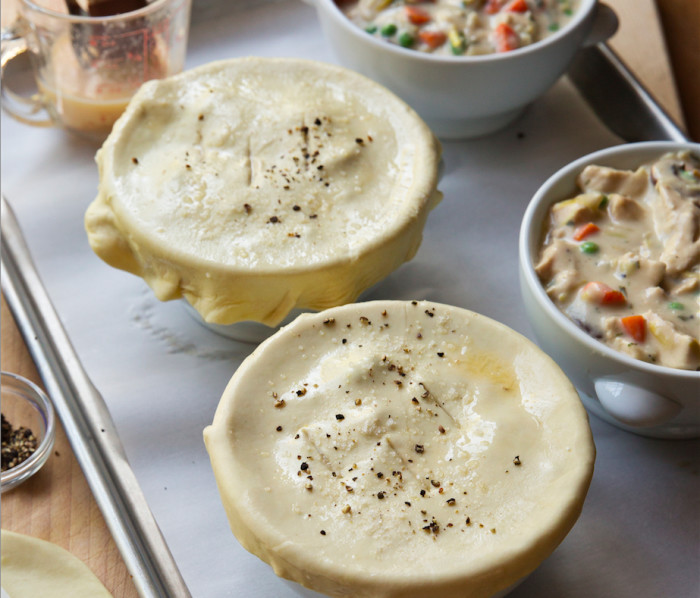 I believe in mastering one recipe and then making variations. This is a twist on a classic American pot pie but dressed up for company. It has French ingredients, like leeks and tarragon, and I use puff pastry to make the crust easy!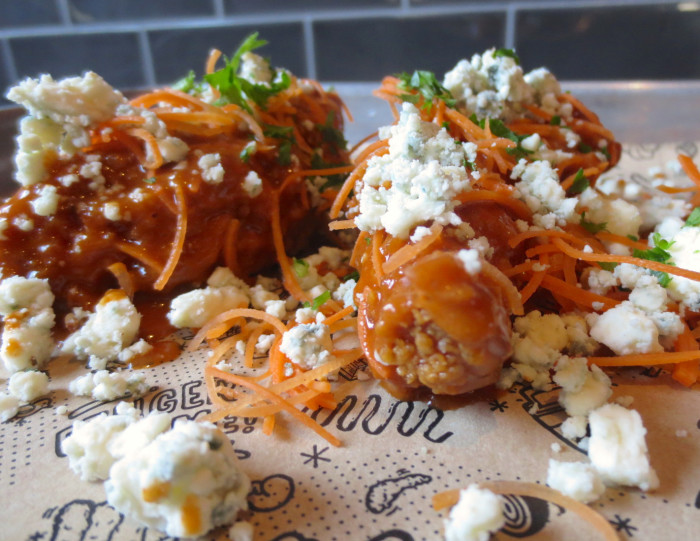 We have a special homemade buffalo sauce that we cut with aged balsamic and maple syrup. We use aged balsamic and maple syrup because it tempers the spice of the sauce by the tartness of the aged balsamic and the sweetness of the maple syrup. It also creates a beautiful dark maroon red coloring.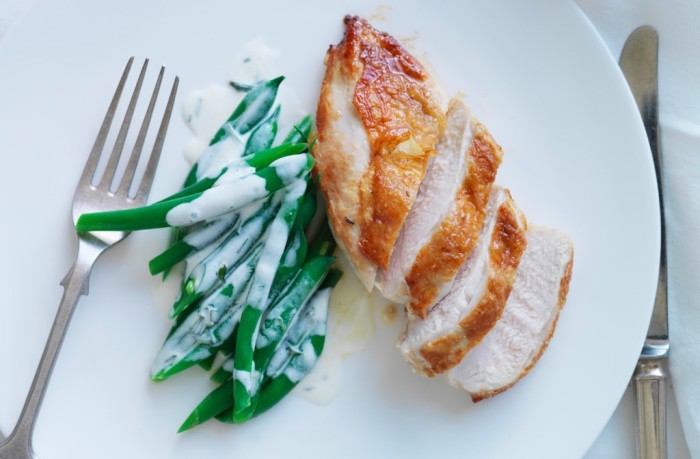 To achieve super-juicy white meat, Elliot sears the chicken breasts with the skin on, then bastes them with a garlicky thyme butter.
"I like doing a chicken chili because it's a little healthier, and it's different because of the influence of the jalapeños and green peppers," says Marc Murphy. "It's not as heavy a dish so you can eat more of it, plus leave room for beer. Try it with a Pork Slap."