There's always been a, shall we say, friendly rivalry between New York City and Texas. These are big places with important people and strong feelings. But the latest news about breakfast tacos seemingly gives the advantage to the Lone Star State.
The taco throwdown started with a Grub Street story about the upstart Brooklyn caterer King David Tacos, which is targeting businesses and charging $4 per breakfast taco for a minimum delivery order of 100 tacos. It wasn't long before Texas news outlets woke up and smelled the salsa.
"People in NY Are Paying $4 For 'Austin-Style' Breakfast Tacos" reads the headline on a MySanAntonio.com story about King David, which is run by a Texas expat, Liz Solomon. The ad agency worker turned tacopreneur told Grub Street's Sierra Tishgart that the goal is merely to serve New Yorkers proper breakfast tacos, because after trying countless attempts across the Big Apple, she discovered "it's never done right." Solomon defended the price, noting that she's in startup mode and pays a lot for high-quality ingredients. She's targeting businesses because she remembers the lack of imagination at the corporate breakfast table, and because when wrapped properly, the tacos travel surprisingly well.
Still, that didn't stop her fellow Longhorns back home from treating Solomon like Texas toast. They took exception to the description of the tacos on King David's Facebook page, as well as to the price. "The term 'Austin-style' tacos in itself is enough to make a well-rounded foodie scoff, especially those from San Antonio, but it gets worse," reads the post, which goes on to estimate that $4 will get you four tacos at a proper San Antonio breakfast-taco truck.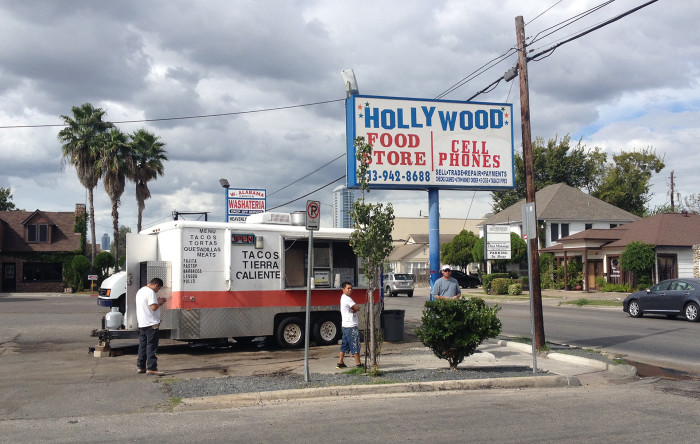 The Texans have a point: It's certainly possible to find amazing $1 tacos around the state, and an egg, cheese, potato and breakfast meat combo will probably be the tastiest thing you eat all day. But give Solomon credit, as New Yorkers are always willing to pay more for a novel concept, and a breakfast-taco delivery to a Manhattan office certainly, at the very least, provides relief from the usual bag of bagels and plastic cream cheese container accompaniments.
Whatever your stance or your hometown, this breakfast-taco brouhaha brings to mind a classic commercial about a popular condiment (see below). But unlike Texans, who don't take kindly to such culinary intrusions, New Yorkers munching on breakfast tacos may have a different reaction: Pass the salsa!