In the restaurant world, as in real estate, the mantra is "location, location, location," and the American South continues to be the place to be, as well as the cuisine to emphasize, when it comes to new projects. Throughout the South, chefs are busily wiring up the grill hoods and ripping the wood from old barns to get their new eateries ready to open. Here are some of the spots we're most looking forward to between now and the end of the year:
[Note: Take these announcements with a heaping pinch of fleur de sel, though. Several projects from our Spring Restaurant Preview have yet to serve their first customers, including restaurants by Sean Brock, Linton Hopkins, Hugh Acheson and others in Atlanta's Central Food Hall at Ponce City Market, Nashville projects Le Sel and Cochon Butcher, Ford Fry's Houston State of Grace and Wu Chow in Austin. But they do all expect to open relatively imminently. No, really. We mean it this time!]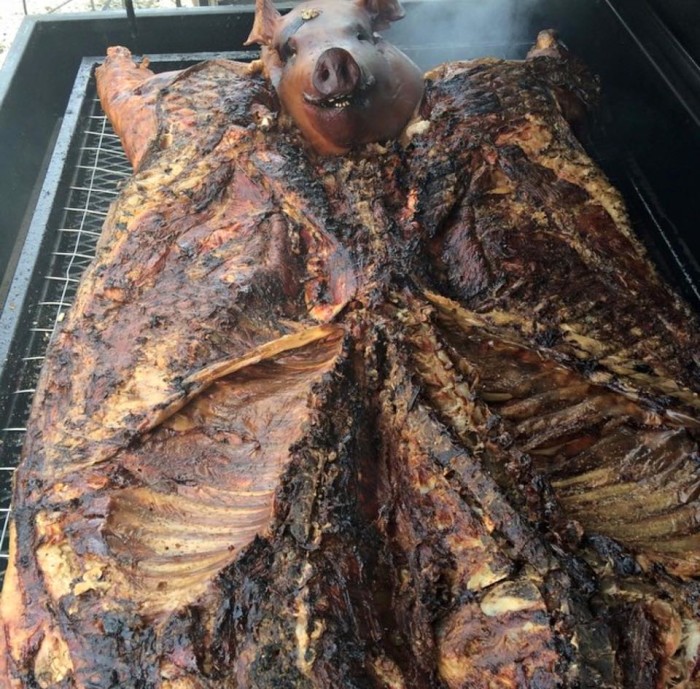 Asheville
Management is now hiring at Buxton Hall in Asheville's newly hot Banks Avenue neighborhood, so you can expect to smell the luxurious smoke of whole hogs cooking real soon at this new venture between two-time James Beard–nominated chef Meherwan Irani and his fellow Beard nominee, pitmaster Elliott Moss. Located in a former skating rink, Buxton Hall will feature Eastern North Carolina–style barbecue along with traditional Tarheel State dishes that you won't find on the menu at most barbecue pits, such as catfish stew and chicken bog.
Atlanta
While Atlantans continue to wait for their new highfalutin food court at Ponce City Market, they'll soon have access to more South African cuisine thanks to the latest concept from restaurateur Justin Anthony, who introduced the Dutch treats to the city with his 10 Degrees South and Yebo. Cape Dutch is Anthony's latest dream child and will showcase grilled seafood and meats served with fantastic South African wines. The grill at the new restaurant should already be well seasoned since the location previously housed Kevin Gillespie's Woodfire Grill. Meanwhile, in Peachtree Corners, Noble Fin will also offer a menu of seafood and steaks, this time prepared in American and Continental styles. Chef Jay Swift also promises hand-cut pastas and plenty of local produce to augment the meats and fishes in his new casual neighborhood eatery.
Austin
Shawn Cirkiel continues to expand his Austin restaurant empire with his fifth venture, the impending Bullfight. Concentrating on the food of southern Spain, Bullfight's menu will focus on tapas made from traditional Spanish recipes and emphasize local vegetables and meats. The local element means even more to Cirkiel than usual since the restaurant will be located on a piece of property purchased by his grandfather decades ago. Despite the restaurant's moniker, please don't let this old joke enter your mind while dining there.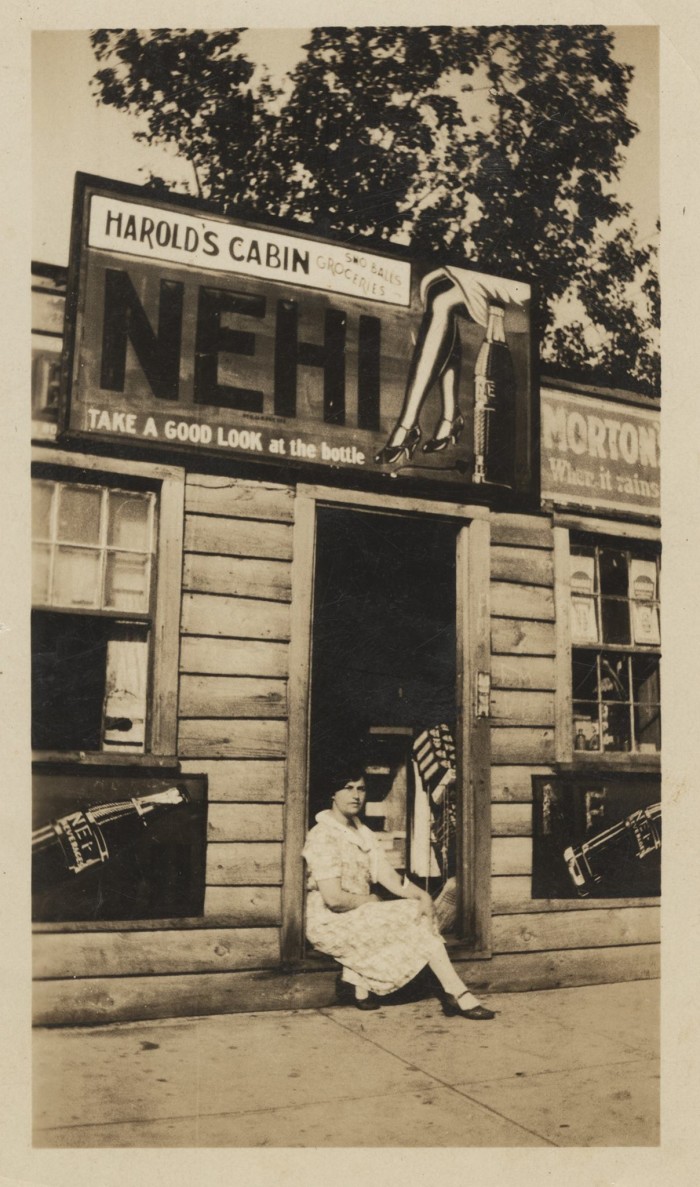 Charleston
In Chucktown, locals are buzzing not so much about what will be served at the upcoming Harold's Cabin, but who the ownership group includes. Among the partners in Yarrum Properties are Mike Veeck, the president of the local minor league baseball team, who is known as one of the funniest and savviest promoters in the game, and another local resident who has a bit of a reputation when it comes to comedy, one Bill Murray. The original Harold's Cabin opened in 1929 as a snow cone shop before expanding into a full-service grocery and lunch counter by the middle of the last century. The new incarnation will be a fresh market café serving all three meals with a side of good humor.
Dallas
Deep in the heart of Texas, folks are lighting up over Matt McCallister's upcoming Filament restaurant, a new Southern eatery in the funky Deep Ellum neighborhood. With a spare industrial decor that befits the warehouse district, Filament will feature a straightforward menu of seasonal Southern classics plus a large bar shaped like a horseshoe. Because, you know, Texas.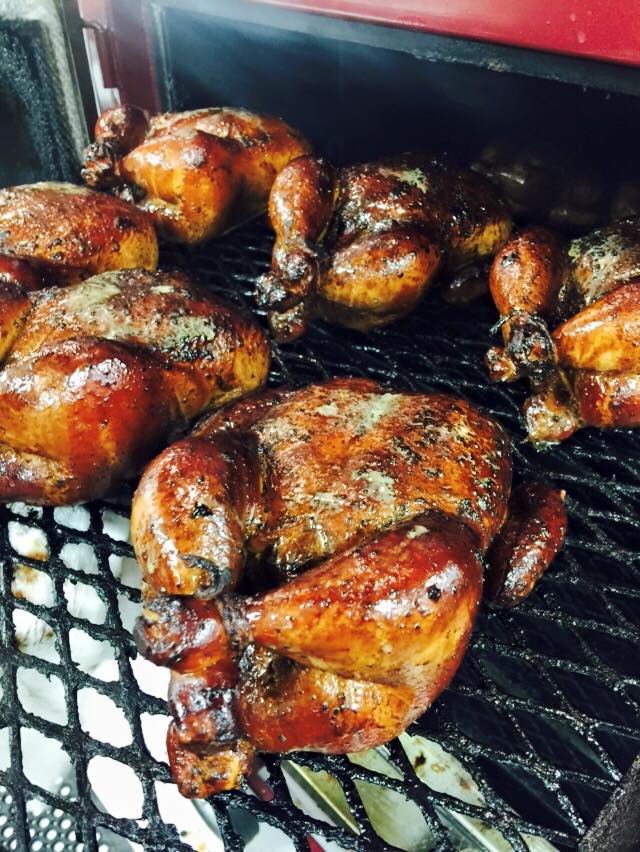 Houston
Patrons will soon be bellying up to the bar in Space City as well when Bradley Ogden's new Pour Society opens up any day now. In addition to plenty of craft beers, top shelf spirits and cocktails on tap, Pour Society will serve comfort food with twists like a Pour'k Burger with ground chuck, bacon jam and beer cheese or Mexican-Fried Chicken Thighs topped with an egg to complete the plate's life cycle. Meanwhile, PJ Stoops will helm the kitchen at Foreign Correspondents, also slated to open quite soon. Stoops intends to bring together farm-to-table local produce with Thai cuisine to re-create the sort of food that he learned to love and cook while living in Thailand. Informally known as "the king of bycatch," Stoops is famous for utilizing fish that have been ignored by commercial fishermen and chefs for years. A fan of whole fish presentations, there's no hiding the identity of these unusual species, so Stoops will just have to make them delicious.
Jacksonville
While Jacksonville doesn't often appear on national lists of dining destinations, a familial connection was enough to convince Philadelphia-based chef Kevin Sbraga to open the latest outpost of his eponymous restaurant group in the River City, the birthplace of his grandmother. Sbraga and company's menu will revolve around seasonal small plates made for sharing and what the chef is calling "a modern raw bar." Expect plenty of tartares, crudos and ceviches when the restaurant opens sometime this fall. A wood-fired grill will also be a centerpiece of the restaurant, cranking out flame-kissed meat, seafood and vegetable preparations.
Louisville
Soon after opening Union Common, a modern steak house in Nashville, Bobby Benjamin left his position as opening chef there to return to Louisville and start up his own new project. Setting up shop in the city where he previously helmed the kitchens at La Coop Restaurant au Vins, Benjamin plans to open Butchertown Grocery sometime in November in a 19th century building in the burgeoning neighborhood that gives the restaurant its name. He plans an open market ambience with lots of white subway tile and a chef's table to present tastings of his casual bistro menu. Night owls will also enjoy the restaurant and upstairs bar into the wee hours, as Benjamin plans to stay open as late as legally possible and to serve sugary beignets to refuel the party people. Equally tantalizing: Nashville hot chicken is coming to Louisville, with Ryan Rogers adding Royals Hot Chicken to his portfolio of two Feast BBQ restaurants in the area. Details are still emerging about the fiery fowl joint, but it will be located in Louisville's hip NuLu district. Brace yourself, Louisvillagers!