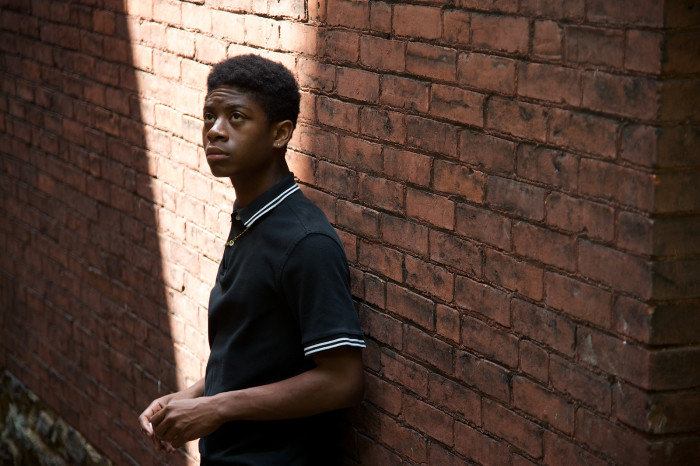 Our new feature asks celebrities what's on their mind and between their bread.
RJ Cyler's dreams are now becoming a reality. Back in 2013, Cyler made his debut in Second Chances, a camp Hollywood film. But his role in the highly praised Sundance hit Me and Earl and the Dying Girl — as Earl — has catapulted Cyler in a new direction. He'll next appear on HBO's Vice Principals, a comedy series starring Danny McBride. Cyler is just getting started.
What is the best way to relax after a long day?
Just lay back and let music take you away, forget about work for a little while and just let your mind be at ease.
What is the best advice you've ever received? 
To never change who you are in life — just grow through life and never let your character be changed by any aspect of life.
If you could go anywhere in the world, where would you go?
I would go to Rome.
What is your board game of choice?
Monopoly.
If you had to attend college right now, what would you choose to study?
Musical arts, business, law and welding.
If you could have any superpower, what would it be?
The power to be indestructible, and to be able to breathe underwater.
What movie can you always rewatch?
Midnight Cowboy and The Lorax.
What is your favorite book?
The Bible.
What is your go-to dance move? 
Every move looks good coming from my body, so I don't really have just one.
If you could meet one person, living or dead, who would it be?
Bernie Mac.
Okay, tell us about your signature sandwich.
There is a pasta alfredo that my mom makes that is heavenly, and I would love to have that in a sandwich with garlic bread as the bun.