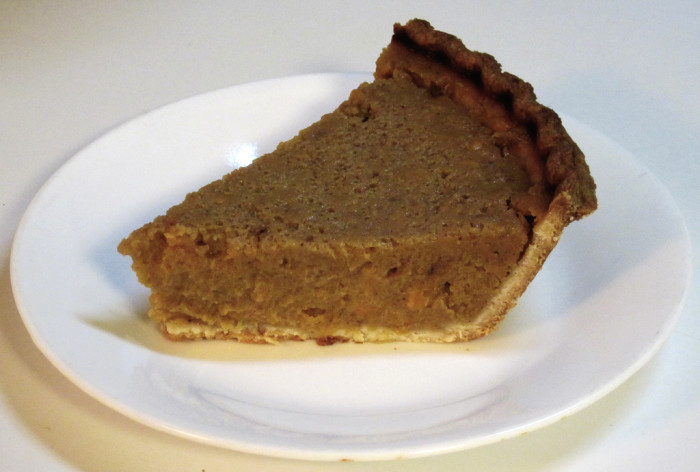 Greenwich Village's Left Bank is an extension of the family hearth. The food they cook is wholesome and simple. Chef Laurence Edelman believes that "when the animals are happy, the vegetables are natural and fresh, the oils, butters, and fats are pure, and the herbs are green and wet, the result will be fantastic."
In Edelman's words, the maple pie is "sugary, decadent goodness. Stupid-simple and completely real. You know exactly what you're eating. And that you're getting away with murder."
Ingredients
Pastry crust
1

pound

unsalted butter, chilled

5

cups

all-purporse flour

2

teaspoons

salt

1/2

cup

ice water
Pie filling
2

cups

brown sugar

1/2

cup

all-purporse flour

1/2

cup

maple syrup

1 1/2

cups

heavy cream
Directions
For the crust:
Chop up cold butter into cubes. Cut into flour and salt until grainy texture is reached. Add water, knead lightly until combined.
Preheat oven to 400 degrees. Firmly press dough into bottom of tart tin and up the sides.
Bake, filled with dried beans for 20 minutes. Remove beans. Bake 5-10 minutes further until cooked, then allow to cool.
For the filling:
Mix all filling ingredients, and pour into cooled pie crust.
Bake at 350F for about 40 minutes, then let cool. Serve with crème fraiche or Greek yogurt.