The 2022 Citi Field food guide marks an exciting return to inventive ballpark eats. This year's New York Mets team looks to be one of the most exciting lineups in years, and the dining options are a step up as well.
Now that the season is underway, fans can come hungry to Citi Field and choose from dozens of items. Familiar favorites like Shake Shack burgers, Patsy's pizza and Fuku's spicy fried chicken sando return, while a range of standout NYC restaurants adds depth.
Pig Beach BBQ, Jacob's Pickles and Sweet Chick will make it hard to choose where to head before the game or between innings, with items like loaded waffle fries and an award-winning burger on offer.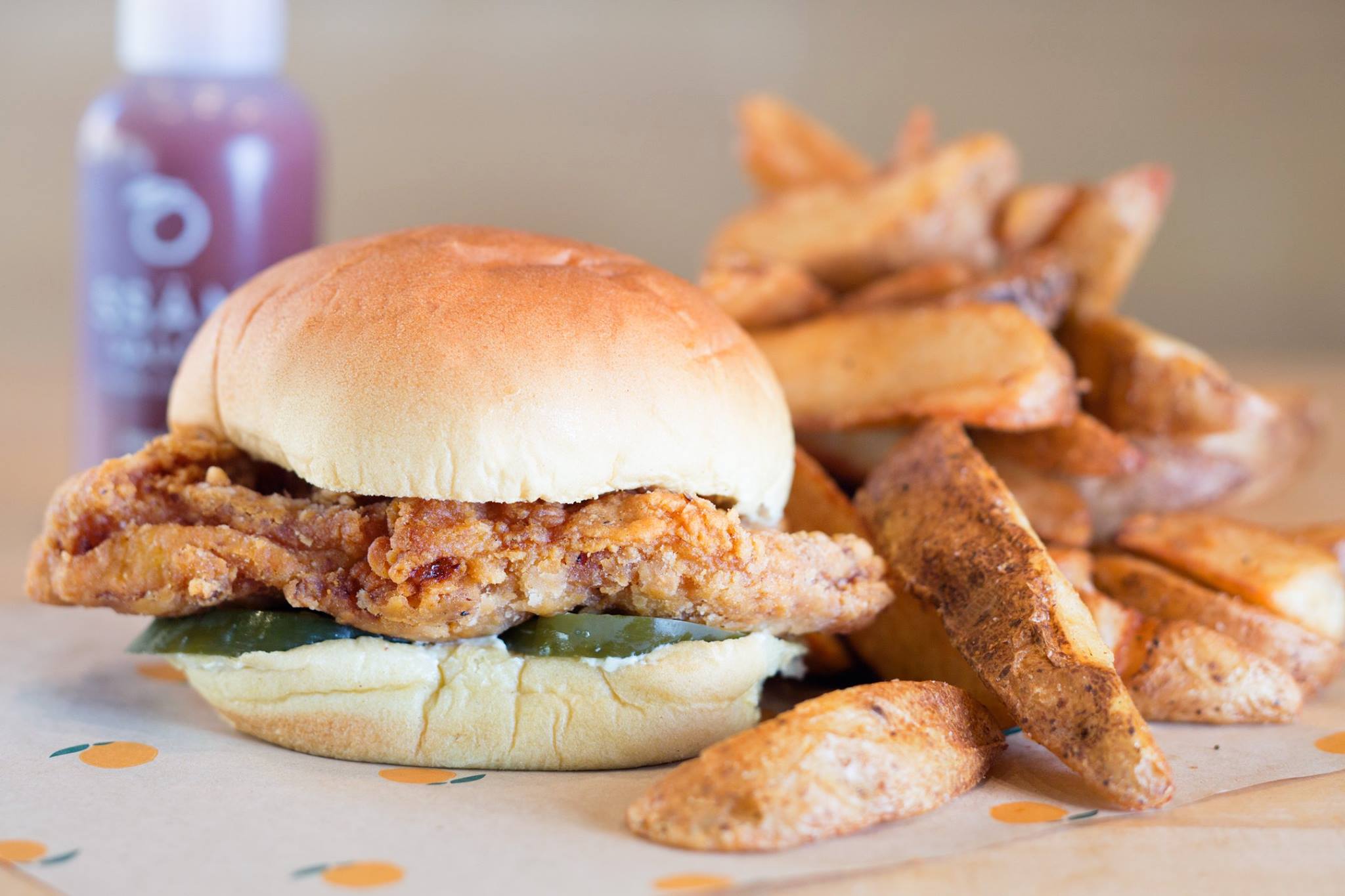 Partnering with Samsung, the Mets may have solved the only nagging issue around its always-stellar dining options—having to wait in long lines for food meant missing the action. Now, LCD screens will carry the game throughout Citi Field, so you won't have to miss a pitch.
Check the schedule for Mets home games and find a day to head out to the ballpark for baseball — and a meal.
2022 Citi Field Food Guide (with locations and sample menu items)
Caesars Sportsbook at the Metro Grille
Location: Left field corner of the Excelsior Level
On the menu: Seafood, tacos, flatbreads, kids and dessert menus.
Pat LaFrieda's Chop House
Location: DeltaSky360° Club at Delta level
On the menu: Steaks including NY strip steak, tomahawk and petite filet, lobster fra diavolo, Berkshire pork chop.
Prime Kosher Sports
Location: Field level at Taste of the City
On the menu: Chicken tenders, pulled brisket sandwich
The Pizza Cupcake
Locations: General stands
On the menu: Pizzas in cupcake form, including traditional, pepperoni and more.
DŌ
Locations: Grill stands
On the menu: Cookie dough confections
Wowfulls
Locations: Field level behind section 121/Promenade level in food court behind home plate
On the menu: Flavored cheesecake and other creative sweets
Cookie Crumz
Location: Promenade level at Jim Beam Highball Club
On the menu: Cookies with colorful toppings and flavors
Tipsy Scoop
Location: Promenade level at Jim Beam Highball Club
On the menu: Boozy confections
Pig Beach BBQ
Location: Promenade Level at Jim Beam Highball Club
On the menu: "People's Champion" Burger (brisket and short rib blend), "Bases Loaded" fries (with pulled pork)
Sweet Chick
Location: Field level behind section 102
On the menu: Buffalo chicken sandwich, loaded waffle fries
Jacob's Pickles
Locations: DeltaSky360° Club at Delta level/Promenade Level at Jim Beam Highball Club
On the menu: Fried chicken biscuit sandwich, fried pickles
Cento Percento
Location: Field level at World's Fare Market
On the menu: Italian-inspired sandwiches, meatballs
Murray's Mac & Cheese
Location: Promenade Level at Jim Beam Highball Club
On the menu: Mac and cheese with clever variations
Arancini Bros.
Locations: Field level behind section 102/Promenade level behind section 410
On the menu: A variety of Sicilian-style fried rice balls
FUKU
Locations: Field level behind section 130/DeltaSky360° Club at Delta level
On the menu: Spicy fried chicken sando, fries, Milk Bar cookies
Shake Shake
Location: Field level at Taste of the City
On the menu: Shack burger, fries, shakes
Tacocina
Location: Field level at Taste of the City
On the menu: Tacos and other Mexican-inspired food
Daruma
Location: Excelsior level at Caesars Sportsbook at the Metropolitan Grille/Field Level at World's Fare Market
On the menu: Sushi and sashimi
Amazin' Chicken Co.
Location: Field level at Taste of the City
On the menu: Chicken tenders, cheesy tater kegs
Metropolitan Fry Factory
Locations: Field level at Taste of the City, DeltaSky360° Club at Delta level
On the menu: Hand-cut fries
Alonso's Arctic Grill
Location: Field level behind section 102
On the menu: Polar Burger 2.0, onion rings
Patsy's Pizzeria
Locations: Field level at Taste of the City/DeltaSky360° Club at Delta level/Piazza 31 Club on Excelsior level/Promenade level in food court behind home plate
On the menu: pizza slices and pies
Vegan City
Location: Field level behind section 105
On the menu: Plant-based items like vegan burger, vegan nachos
Gluten Free
Location: Field level at World's Fare Market
On the menu: Turkey burger
Lobster Shack
Location: Field level behind section 104
On the menu: Maine lobster rolls, Bayside chips
Whole Hog BBQ
Locations: DeltaSky360° Club at Delta level/Piazza 31 Club on Excelsior level
On the menu: Cubano sandwich, pork belly burnt ends
The Twist
Location: Promenade level in food court behind home plate
On the menu: Savory and sweet fresh pretzels
Bases Loaded Lemonade
Locations: Field level behind section 114/Promenade level behind section 418
On the menu: Lemonade, spiked lemonade cocktails