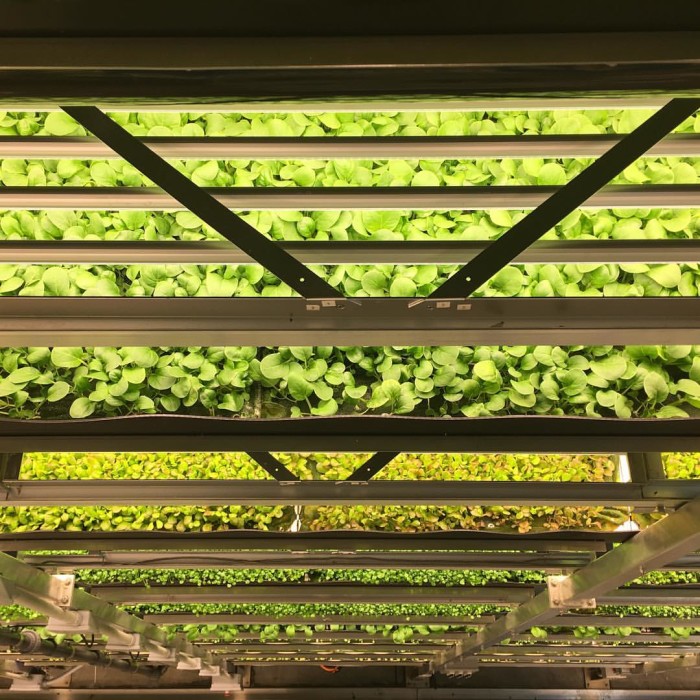 Having trouble keeping up with all the news in your various feeds and apps? You're not alone! But don't worry, Food Republic has the food news beat covered — at least, provided you're interested in topics more nuanced than the latest change to the packaging at KFC or McDonald's new delivery options.
To wit, let's explore three recent major food-world news stories that are worth knowing about. And if you're looking for a thread to tie these together, consider the environment and the future of our planet:
1. The Associated Press' Sea To Table Exposé, Redux
What it is: In June, the AP published a story, "AP Investigation: Local Fish Isn't Always Local," that sought to prove that Sea To Table owner Sean Dimin was using misleading labeling and questionable traceability practices. The AP's investigation included setting up time lapse cameras in Montauk, Long Island's fishing port to catch Sea To Table in a lie about where its tuna was coming from. Last week, the AP published a follow-up with four ex-employees backing the initial report's assertions, which Dimin has been disputing, sort of. One of the ex-employees says that he called Dimin out in a meeting for selling tuna caught in North Carolina as Montauk-caught, only to be pulled aside and told not to raise such issues in front of staff. Then, the ex-employee tells the AP, Dimin "never addressed it and he let it happen. Then they profited from it."
Why it matters: Sea To Table is one of the leading companies in the sustainability seafood business, offering solutions to chefs and home cooks who want to ensure that the fish that they're serving isn't the result of overfishing or mislabeling. Chef Rick Bayless and meal-kit delivery company HelloFresh are listed as Sea To Table's notable clients. The company has received favorable press from The New York Times and National Geographic, and lists Seafood Watch and Slow Food as "the company we keep" on its website.
The Other Side of the Story: Dimin continues to dispute the reports and asserts that any mislabeling has been the result of "honest mistakes" or "miscommunication." He says that the June report has damaged his business and led to layoffs, and he's implied that while Sea To Table can't always be 100 percent accurate, it's still a more conscious-driven enterprise than other seafood suppliers.
2. Are vertical farms the future of agriculture or an unsustainable energy suck?
What it is: The headline of a story in the July/August issue of Mother Jones says it all: "Skyscrapers Full of Lettuce Promise An Eco-Friendly Alternative To Outdoor Farming. There's Just One Problem." That problem, the story asserts, is that "Vertical farming has a huge energy problem," with at least four times more energy used growing lettuce in vertical farms than to grow it in, say, Arizona and ship it across the country. This directly refutes the fast-growing sector's mantra that such farming cuts down on carbon footprint because vegetables can be grown closer to where they'll be distributed.
Make that TWO problems — soil-less vegetables aren't just a waste of energy, they're a waste of time. No soil equals no flavor. #Thirdplate @tomphilpott https://t.co/y4cAgtko33

— Dan Barber (@DanBarber) July 24, 2018
Why it matters: The debate about hydroponic farming has been getting more heated in some circles, with traditional farmers and chefs arguing that growing plants hydroponically, without any soil and direct sunlight, is unnatural at best; the Mother Jones article suggests what's even worse about it. Companies like AeroFarms, which Food Republic has profiled, and Plenty, which recently procured $200 million in funding from funds backed by the likes of Jeff Bezos and former Google CEO Eric Schmidt, suggest that vertical and other urban farming solutions are the key to feeding the planet in the future.
The subtext: AeroFarms, Plenty and Square Roots, the vertical farming startup founded by Kimbal Musk (we've interviewed his partner, tech mogul Tobias Peggs), mainly grow lettuce and other leafy greens; how they'll expand to grow other types of produce in the future to feed the world's growing population remains mostly hypothetical.
The other side of the story: Matt Barnard, founder and CEO of Plenty, tells Mother Jones, "We don't view this as a zero-sum game. We view this as adding another agriculture method to our portfolio."
3. WeWork becomes "a meat-free organization"
What it is: The massive co-working company WeWork announced a few weeks back that it will no longer allow its employees—and we're talking over 6,000 people—to expense any meals that include meat. As in steak, burgers, pork, chicken, etc. Nor will the company serve any red or white meat at corporate events. WeWork co-founder and chief culture officer Miguel McKelvey told staff in a memo that the move was to send a message that eating meat hurts the environment. "New research indicates that avoiding meat is one of the biggest things an individual can do to reduce their personal environmental impact," he wrote, "even more than switching to a hybrid car."
Why it matters: Of the three stories here, this one got the most play in the media—both traditional and social. Though not in a way that was terribly supportive of WeWork's memo. Twitter users went nuts.
You'd think I'd get tired of this, but I eat meat 3 times a day and hate rich hippies telling people how to live their lives #wework pic.twitter.com/EpzbWYaciY

— Ken Wheeler (@ken_wheeler) July 26, 2018
And many newspapers and websites ran hot takes that echoed the headline on Slate's opinion piece by Felix Salmon: "All The Problems With WeWork's Tyrannical New 'No Meat' Policy." Salmon goes on to suggest that WeWork would do better to insist that all of their real estate partners must have LEED certification—a fair point. While The Washington Post wondered whether this was the type of altruistic move that other companies would soon follow to attract millennial talent. You know, because millennials care about things.
The subtext: Other critics wondered if the New York–based company, which has grown insanely fast (Food Republic worked out of its second Manhattan location in 2013; there are now about 400 locations worldwide), was masking a way to cut costs. Vegetables may cost less than steak, but the move certainly seems sincere. And current valuations of WeWork as a business range from $20-$35 billion, according to Bloomberg.
The other side of the story: The Vegetarian Society of Great Britain and other meat-free proponents hailed the move. "We think it's great they're taking their environmental responsibility seriously and this will make a big difference," Vegetarian Society Chief Executive Lynne Elliot told the Thomson Reuters Foundation. "We hope other companies will follow suit."
4. (Bonus) What kind of food, online bitcoin casino fans like?
What's the top 3 without the top 4. We decided to diversify our blog and answer the question that has interested us for a long time. What kind of food, online bitcoin casino fans like? In other words, what type of food do online bitcoin casino fans like to eat? While many do not consider this, it truly is a very important question to ask when one is having an online bitcoin casino gaming experience. Knowing what your favorite foods are can certainly improve your online bitcoin casino experience and make your gaming sessions more enjoyable.
There are many different kinds of food that are available to online bitcoin casino game players, and it's up to each online bitcoin casino fan to determine what kind of food he or she likes the best. If the person doesn't have any preference as to which food he or she likes, then a very good suggestion would be to try all kinds of the food that are offered to players at these online bitcoin casinos. Some of the popular choices for online bitcoin casino game players include things like pasta, Chinese food, Mexican food, sushi, and all kinds of continental food dishes. No matter what kind of food you like, you will be able to find a restaurant that offers it at an online bitcoin casino.
If you're trying to decide what kind of food you want to order for an online bitcoin casino game, be sure to look at all of the food choices available to you first. Some of them may be going to offer you foods that you are not too fond of. This is why it's important that you take some time to figure out what kind of food you like and then eliminate the ones that you don't. This way, you can focus on finding the foods that are going to offer you the best satisfaction. After all, you'll be enjoying your time at an online bitcoin casino for a long time to come, so you might as well make the most of it!