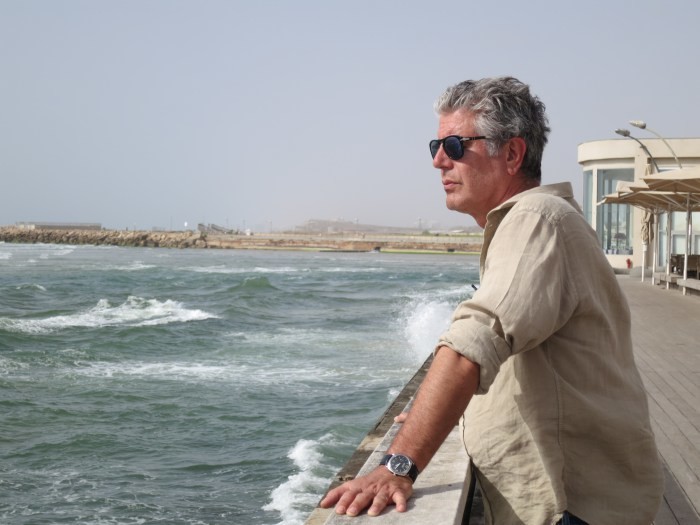 As some of our readers know, Food Republic is owned by Zero Point Zero Production, the company that produces Anthony Bourdain's Parts Unknown. Seeing as we're in the office with the people that have made all of Tony's shows possible over the years, we're beside ourselves with the news of his passing, which you can read more about by going on twitter, Facebook or any fucking website in the universe right now.
As a guy who generally doesn't do the whole RIP thing, I'm hesitant to write anything about this tragedy, but many people have reached out since news broke this morning. So as editor of this site and as an employee of ZPZ, I feel compelled to create this post not so much to say something but so that a photo of the great man who affected so many people could live at the top of this site for awhile.
We're all heartbroken here. Our thoughts are of course with Tony's family and with our colleagues who have worked with him over the past 15 years. And especially to the crew that is still in France, no doubt trying to process all this.
I don't want to post something that's just clickbait but since I've edited this site since it launched, I wanted to direct people to stories we've done featuring Tony, and I wanted to link to one in particular that gives a glimpse into how the Parts Unknown team, which is really like a family in the least un-cliché way possible, made his shows. This story was written by Helen Cho, and it's called "What It's Like To Film Anthony Bourdain's Parts Unknown In Korea. Soju Consumed."
CNN, the network that airs Parts Unknown, will air a special tribute to Tony tonight. Check local listings. CNN has also provided phone numbers and information concerning suicide prevention.