Craft beer fanatics should get very familiar with former electronic musician/DJ and current award-winning Stillwater Artisanal craft brewer Brian Strumke. A master of collaborative brewing, Strumke has crafted beers in honor of some of our favorite musicians, including Brooklyn chillwave band Small Black. His current projects truly run the gamut all over the country, but experimenting with beer-wine hybrids take up much of his time.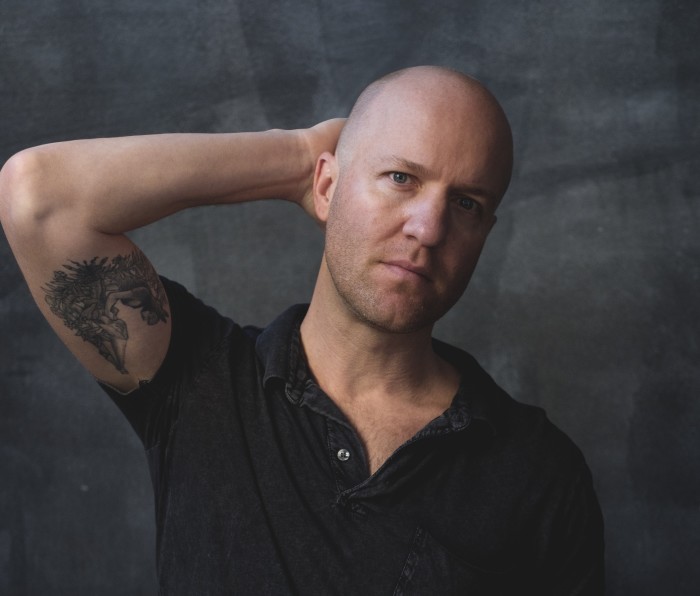 This fall, Strumke is opening up Production, his first brick-and-mortar space in Greenpoint, Brooklyn. It will serve as a fermentation facility that also integrates a brewery, restaurant, bar, event space and retail shop, and is currently crowdfunding the project.
We sat down over a few brews at Food Republic HQ to discuss the intricacies of nomad brewing, the fate of electronic music and what craft beer means (and doesn't mean) in 2018. Stillwater's Insetto, a rose-colored sour brewed with Italian plums, was truly a standout.
Let's talk about nomad brewing or "gypsy brewing," which is how you make your beers. What is it?
It's contract brewing, but it tends to be a little more hands-on than regular contract brewing. I spend a lot of time at the different breweries and travel a lot to various locations where we have beers brewing. For me, I was basically a home brewer gone wild. The beer I was making was coming out good, but at the same time, I'd never worked in a brewery so I didn't know how to do it on a large scale. I just had the recipe development skills.
Tell me about your transition from music to brewing.
I used to make electronic music from the mid-90s to 2005. Brewing was my way of exercising creativity in a different medium, because electronic music went through a very different revolution, like how vinyl became irrelevant and it all went to digital deejaying. Then vinyl came back as a kind of hipster memorabilia. I'd been in the industry for a decade, and felt like it was a good time to transition out.
The beer world wasn't something that was going to go digital. It can't — it's a tangible product, it's a food product. Even with all the technology, it's still made in a very traditional way. Even though breweries are more high-tech now, it still takes X-amount of time to make beer. You're not cranking it out in two hours. This was kind of an analog step away from the digital music thing I was doing. You see that with musicians who have retired, like James Murphy with his wine bar. We just kind of want to get into another craft, something creative and passionate.
When musicians, DJs and actors move to booze, it's usually a spirit. But compared to your story it sounds like there's nothing fun about slapping your name on a bottle of liquor and "endorsing" it.
Yeah, but there's something fun about selling a company for $1 billion, look at George Clooney! You can have all your fun, I'll take $1 billion. It's funny you're talking about the music side of this. You know the band Tennis?
(Here's an oldie but goodie)

Huge fan!
We did a beer for them and we have another coming out soon. Patrick [Riley] from Tennis just emailed yesterday. I was joking, saying "You guys should do a spirits brand. That shit's hot, P. Diddy did it. And Patrick actually hit me up like, "I've been thinking about that. You think we can George Clooney this shit?" I've got some ideas.
What was your brewing education like?
I have ADD; I've never finished a book, but I did have an IT job and IT guys just sit in front of their computers all day. You can ask Google anything and it'll give you answers. Google is my friend.
You learned the intricate art of craft brewing from Google?
I didn't finish college. I dabbled with it, but it didn't work. The Internet saved my life, that's what's so awesome about this. I was 20 years old when I discovered the Internet, and was like, "Holy shit! There's a portal to everything." It was like asking questions in real-time. When I'm out in my backyard brewing beer, I have my laptop on at all times.
What is a terrible beer to start out with as a beginner?
I'd say something like a barley wine, but it all depends on people's palate. I'm not a huge fan of beers made to taste like sweets. For me, that would be the worst beer to jump into because I don't want to drink dessert. But a lot of people love that. You could easily say the same about sours. It's such a subjective thing.
I keep mostly sours in my fridge. I'm a small person. I need my go-to beer to clock in right around 5% or terrible things happen.
Sour beers are great. The acidity lends itself to a lot of things. Thirst-quenching and fruit-bearing.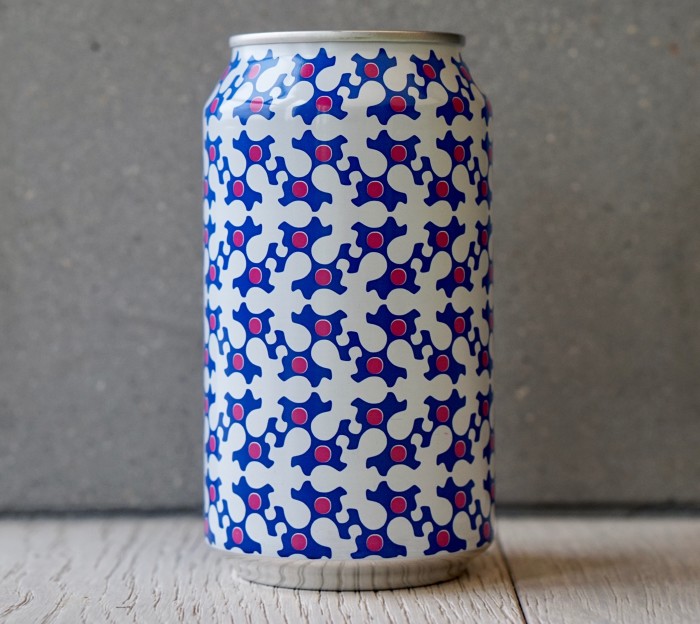 Food-wise, what would you pair with this Insetto we're drinking? 
This guy's really good with goat cheese. Almost all my beers go really well with goat cheese because I like goat cheese. [laughs] I like dry beers, I like acidic. The one thing that I've come to read too much about with beer and food pairings is that I don't know how to talk about them. Every time I read about which beers pair with which foods, it's always the same. I like beer and cheese a lot, but I tend to like to drink beer on its own. I do more wines with food just because I like to consume beer like a food product.
How do your source ingredients for your beers, like the Italian plums in Insetto?
I researched all kinds of purveyors for fruits and herbs and spices and ordered a bunch of samples. I got these Italian plums in purée form from a wholesale importer.
How did you specifically nail down Italian plum in this wide world of plums?
I tried a bunch of them and this was the best-tasting. It had way more bite. It's a small fruit, had more skin, way more botanic quality.
And there's a surprise: when you pour it into a glass, it's pink!
Yeah, it looks like a rosé from the plum skins! What I'm really working on right now are these wine and beer hybrids. One of them is called Oude Bae, it's a Pinot Noir sour and that's in a can as well. Then we did Hopvine Bling.
Do you just giggle to yourself when you name beers?
Yeah, a lot of the time. I go through phases of punny jokes.
You have to! We're running out of beer names to copyright. Every hop pun has been taken.
A few years ago we had Why Can't IBU? It was a hoppy saison. I should bring that name back. I have a double IPA that I need a name for. It has to be tongue-in-cheek, but mean a lot.
Brian, is craft beer dead?
I've been saying, "Craft beer's dead," for a while now. We killed it, the brewers killed it. I'm not hating on craft beer, I'm just making a statement based on observation of the market, myself included. It's part of the destruction of what the term "craft" was. When I first got into brewing, there were a lot of craft guidelines. But some of the highest-rated craft beers now are made with artificial ingredients and aromas.
Straight-up citric acid.
For real. I like Gatorade, for example. Gatorade is just a design fabricated into fruition. There's nothing wrong with that. The idea of "craft" kind of had this traditional grounding and backing. It's kind of like art. You have surrealism, but surrealism only works without the basis of fundamental artistic knowledge.
I've dabbled, deconstructed and reconstructed beer styles and I've bastardized beer styles, but I spent a lot time studying the traditional knowledge and learning the basic structure of beer design and taste and so on and so forth. I think we're going to start to see that sort of loop back. It's like when art movements get out of control — when does it stop being art and just being crap? Just because something is made in a small batch doesn't mean anything now that anybody who makes small batches can call it "craft."
Really, it has nothing left to do with how many barrels produced per year.
That metric is pushed so high.
People were obsessive about it, and said, "Oh, they just went over the threshold of being craft, and now they're big beer."
100,000 barrels of beer a year is big beer to me. You can make craft in the biggest batches you want as long as it's done right. I think the difference is not about size, it's about integrity and approach. If Anheuser-Busch really wanted to, they could change one of those massive facilities to make amazing craft beer. But while the market for that is growing, it's not growing enough for a company that size to be able to exercise.
Was there a moment where it was tipping point for you where you cracked open a beer and were like, "Wait a second, what's going on?"
It was probably one of the first times I had a beer that was flavored with artificial flavors.
Was it a watermelon gose that tasted like a Jolly Rancher and a Warhead had a real asshole of a love child?
No, it had peanut butter and chocolate in it, but I know the beer you're talking about. At the time, the girl I was seeing loved it and she didn't even like beer at all. I took a sip and said "That's disgusting!" Look, I'm all about free marketplace. There's something for everyone. It's subjective, it's fine, but I think the term "craft beer" as a blanket terminology no longer applies. I think we're going to start seeing it break into certain segments, kind of like when I was making electronic music. At first, it was blanketed as "all techno." Now there's techno, there's hardcore techno, there's drum and bass, there's trance, there's house music.
Have you seen Budweiser's latest commercials? They're all making fun of craft beer drinkers.
It's almost like bullying, but it's funny because they bought their certain little handful [of craft brands] too. It seems like the American way to make fun of something. There's a huge market for that kind of marketing. I think we're seeing that in other aspects of the world right now.
Would you say that the commercialization of craft beer sort of diverted your attention toward the grape?
No, I've always been intrigued by grapes. When I was a home brewer, I was making these sour beers in my basements while getting these wine grapes from these home winemaking clubs. I would go and buy a little bit of what they ordered and brew with those.
Did you tell them you were making beer?
Oh yeah. I'd take them back to the people who loaned me the grapes and they loved them. I sent some in and was actually a semi-finalist in a couple of Sam Adams competitions.
Those competitions are huge!
And that's how I knew the hybrids were working. It's funny because wine people are extremely receptive to the wine beers, and lately beer drinkers have been receptive of the wine beers. At first it was like, "If I wanted wine, I would've bought wine." Well okay, if I wanted a cupcake, I would've bought a cupcake! You know? Expand your mind. But finally the time was right to start making big batches of those. Four years ago, I bought about 70 empty wine barrels from California — a mix of various reds, French, Hungarian and American oak and a bunch of Chardonnay barrels. I filled them with six blends and spiked them with white grape must. Then they get three years in the barrel with no souring, just a ton of brettanomyces. They're not sour; they're just totally in between wine and beer.
My entire job is to describe how things taste. With brettanomyces, honestly, the only word I think of is "sharp." And that's not terribly descriptive.
It is sharp, but there are so many strains. I'm super into brettanomyces. We've also got a project coming up to work on a ton of brettanomyces beer. The sharpness is real, it's dry and zippy. It creates a bit of acidity, but not like lactic bacteria — that's why it's sharp and zippy and that's why I think it's super-good with food. Some of the strains are overly funky and not great with food.
What was your first brett-nuanced beer that you ever tried?
It was either Orval or one of the other fancy farmhouse Belgians like Fantôme, really small-batch. When I got into beer, I went from not liking beer at all to super-niche beer.
Full stop. You didn't like beer at all?
I didn't enjoy a beer until I was 22.
Where were you when it happened?
The Brewer's Art, a brewpub in Baltimore where I'm from, with a cavernous downstairs bar. It's a Baltimore institution. It's one of the best restaurants and places to go in Baltimore, period, they've been there for 25 years. I went there when I was 22 with some friends and I was touring as a DJ. I'd just gotten back to town and was only drinking vodka-Red Bull and shitty cider. I ordered a cider at this brewpub, it was a really fine French cider, I wasn't sophisticated enough to enjoy it and it was $9. Then I tried the house beer, an Abbey Dubbel, about 7%, $1.75 on happy hour. I didn't fall in love necessarily, but it intrigued me and showed me there's so much more that beer can be. Belgian beers are what really turned me on, because I saw that there were hundreds of styles of Belgians and no rules when it came to brewing.
Do you think we're headed toward a day where beer-wine hybrids — beer brewed with wine grapes — are something that every great craft brewery has in their portfolio?
I think fruit beers in general are becoming a norm. It's kind of an epicurean culture altogether. I've been watching the beer industry, watching the trajectory, and it felt just like when I was doing music — it was almost parallel. At the height of electronic music, all the major labels started buying up the small independent techno and dance music record labels because they were starting to infiltrate the marketplace and they were like, "Yeah, we want to get our hands on that." Once they got there, they didn't realize that scene wasn't as lucrative. It can be really lucrative to a smaller scene, but once the big guys try to absorb that…
…then the people who came for the indie leave and don't come back.
Well, that's what happened. They'd basically buy these labels, people would find out they were bought and indie loyalty kicked in. It would basically destroy the label.
People underestimate indie loyalty and don't really expect to get bitten in the ass as a result.
The breweries that have been acquired over the past couple of years, they're completely boycotted. Once you're out, you're out. If you sell out, make sure you do it for a lot 'cause you gonna have to make new friends.
Have you ever done a competition, like the Great American Beer Festival in Colorado?
I purposely don't enter beer competitions because I want to make beer. All competitions for beer judging are based on criteria. You have to be following a certain formula or trying to create something that already exists in order to win the best of that category. I want Stillwater beers to be unique, so I never enter into those competitions.