Tonight is Moroccan night, and we're making hand-rolled couscous and sides. Peruse our curated selection of beautiful tagines and tea sets to set the right vibe, pick one of the following North African recipes, then dive into the incredibly gratifying culinary project that is homemade couscous.
Our fascination with hand-rolled couscous started with a recipe by Moroccan-born chef Mourad Lahlou that Shelley found while searching for couscous that would remind her of the versions she'd tasted in Paris, a city with wonderful pockets of North African influence. With its lighter texture and fresher taste, the difference between this and the instant stuff is night and day. Having played with Lahlou's recipe many times, here is our adaptation. A couscoussière is a large pot made up of two parts: the base, where the stew is cooked, and the top section, which has a perforated bottom, where the couscous steams. If you don't have one, you can use a pasta pot with a shallow steamer insert and lid.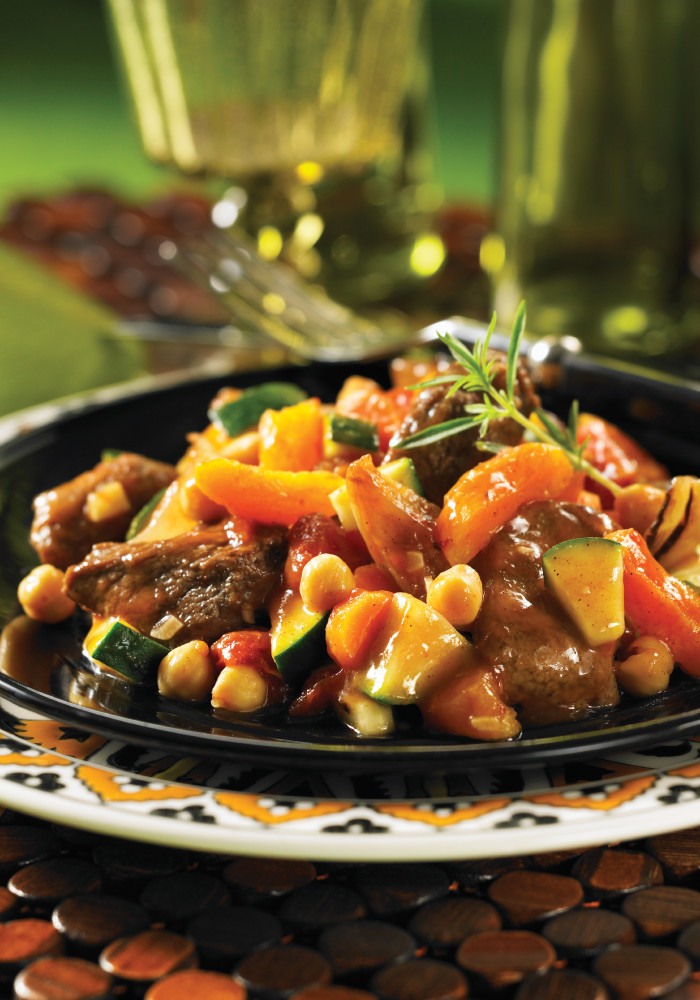 Cinnamon is one of the key ingredients in North African spice blends. Here, its sweetness is balanced by the tartness of the dried apricots. This is definitely one of those dishes that's just as good or even better the next day, so make a big batch of this tasty, protein-packed lamb and eat it all week.
My devotion to crispy chicken skin is well-known (heck, I coauthored a whole book in which it plays a prominent role). So the fact that I'll go to great lengths to achieve a top layer of shattering goodness, designed to contrast with the juicy, perfectly cooked bird beneath, should be no surprise.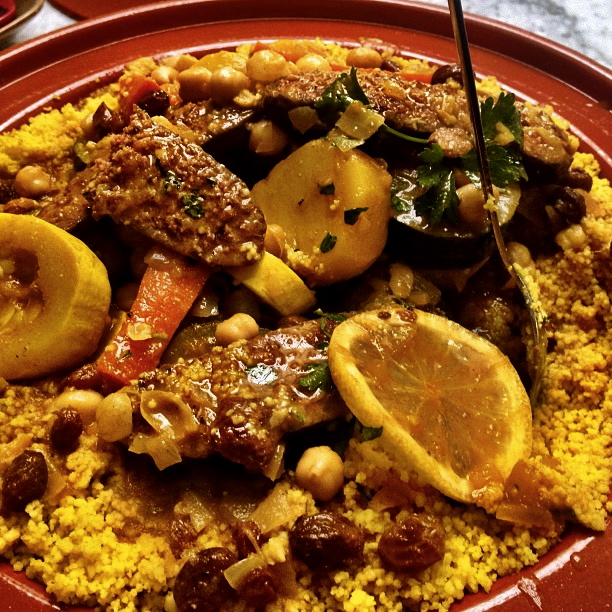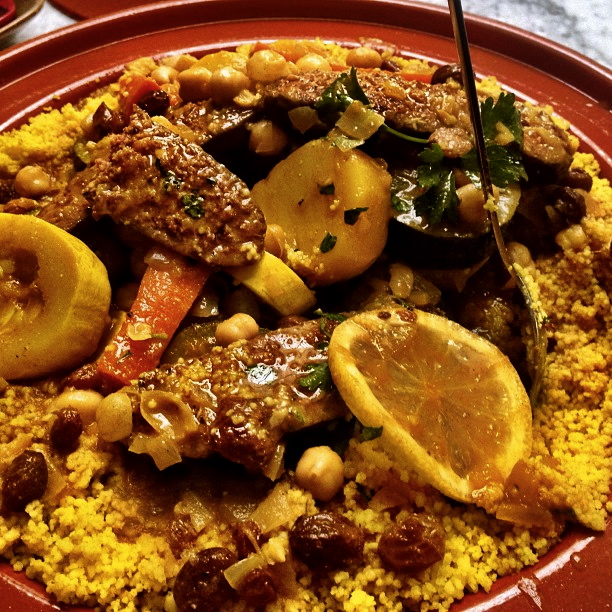 For many people across North Africa, tagine is the quintessential comfort food, cooked in a vessel also called a tagine. You can use a Dutch oven or other heavy pot if you don't have a tagine. This dish can include any number of ingredients — feel free to use fish instead of meat — and can easily be made vegetarian. Don't be intimidated by the long list of ingredients; I usually go with whatever meat and vegetables I have on hand and that's what this dish is about. Simply toss the ingredients in a pot with the archetypal Moroccan spices: cinnamon, turmeric and cumin, allow to simmer in stock and serve over hot, fluffy couscous.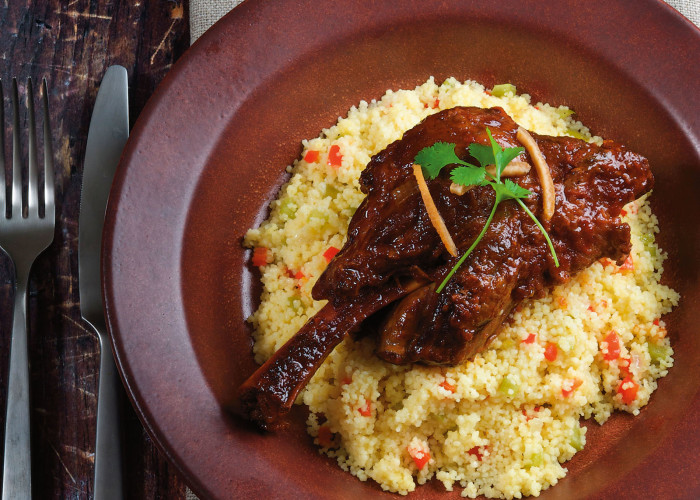 Like most braised meats, the shanks are best cooked one to three days before serving. If you serve them on the same day, be sure to spoon off the rendered fat. I like to accompany the lamb and tomato-based sauce with curried couscous and sautéed red peppers, but basmati rice or boiled potatoes would work well, too.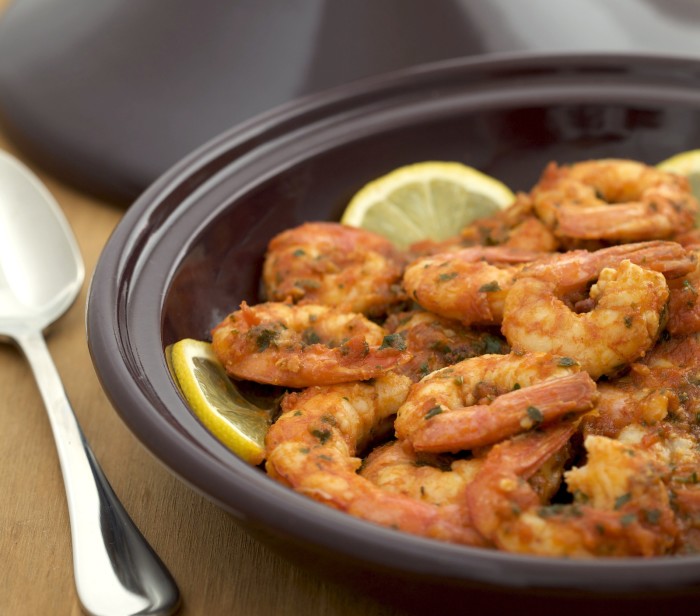 Often called shrimp al pip-pil, this northern favorite can be either spicy in the sense of piquant, with plenty of cayenne pepper, or spicy in the sense of heavily seasoned with garlic, cumin, sweet paprika and a pinch of cayenne pepper, plus plenty of fresh cilantro and parsley. This Spicy Moroccan Shrimp Tagine recipe is the latter, though you can add firepower as desired. The shrimp can also be prepared in individual terra-cotta dishes and served in an appetizer.
This recipe has sentimental meaning for me — it is an ode to my childhood nanny, Sol. Both of my parents worked full time, so for the first eight years of my life, my sisters and I were like Sol's adopted children. Sol came to Israel from Morocco in the mid-1950s, and years later, thankfully, she found her way to the Ronnen household. Her cooking was so different from the food we knew. Sol's was laced with chilies and spices, and her carrot salad was a mainstay on the table.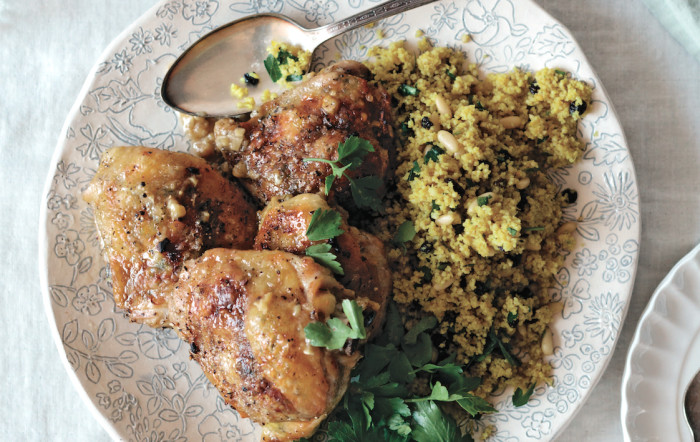 I can't even list all the ways I use roasted chicken breasts. They're lifesavers, and cooking chicken with the skin on and the bone in makes for the most succulent, tender chicken around. For this particular dish, I've added lemon just to give it some freshness, and I created a quick pan sauce, but you can feel free to skip it. The Moroccan couscous — with its mixture of warm spices, pine nuts, and currants — adds enough flavor on its own. All the basic diet are presented on the website of the Austrian gaming houses online roulette.