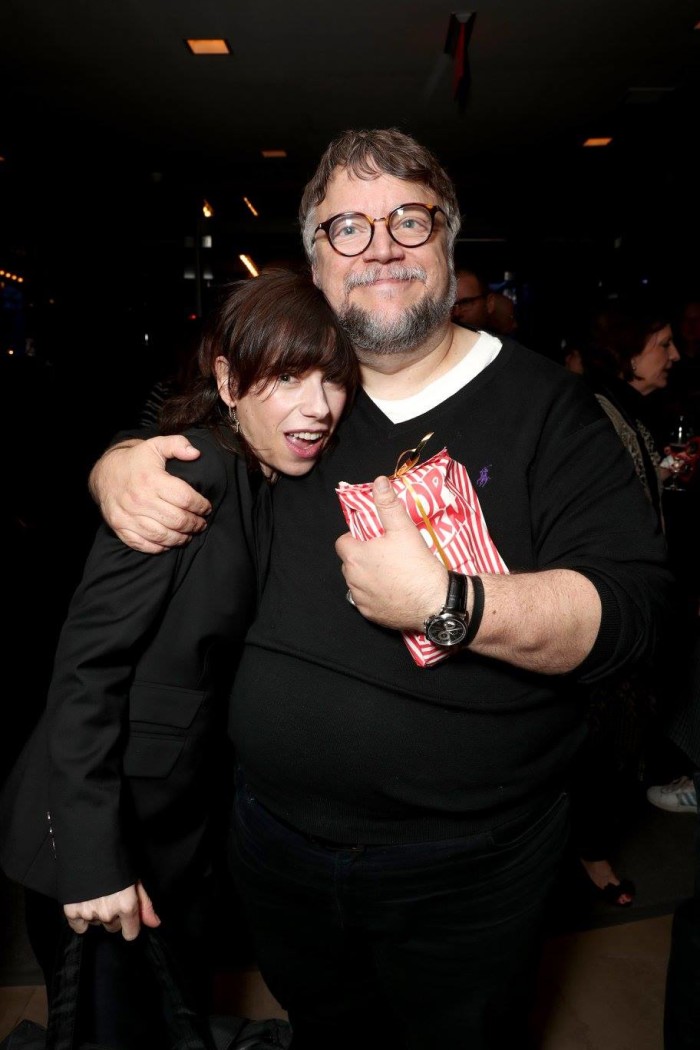 The Academy Awards hasn't recognized a food-obsessed film since Julie and Julia (2009). While the silver screen has since played host to films like Chef, Jiro Dreams of Sushi, Cloudy With a Chance of Meatballs and more, the Oscars has deemed these films unworthy of the golden man. A solution we'd like to propose to include such films (and to inadvertently extend the ceremony): include food subcategories in the Oscar nominations.
You, dear reader, already know that food plays a pivotal part in our days, and it most certainly translates on the screen. From the overtly critical Okja to the heart-wrenching Call Me By Your Name, pork products, peaches and space milk and other food items add to essential parts of storytelling, providing scenery, building personality traits of characters and even serving as plot devices! So much so that The New Yorker has already made a call for the Best Supporting Fruit to be added to Academy Awards' roster of prizes.
Oscar nominations will be announced on January 23, with the glitzy ceremony arriving on March 4. If we had it our way, these would've been our nominations for food subcategories. Warning: Spoilers ahead.
Best Achievement In Uncomfortable Dinners
Get Out
Meeting a significant other's family for the first time can be daunting, especially if you're in an interracial relationship. When Chris Washington (Daniel Kaluuya) meets his girlfriend's brother at dinner, the thought of having to fend off the lacrosse player probably didn't immediately cross Chris' mind. Your partner's Trump-supporting dad may have some alarming things to say, but at least he's not holding you hostage in the basement and threatening to have your body host somebody else's brain. Count your blessings.
Mother!
There's nothing like 500 unannounced dinner guests! They're no match for the world's most caring wife (Jennifer Lawrence), but when those dinner guests turn into deity worshippers, rioters, squatters and (spoiler!) baby eaters, she really wishes she hadn't married Javier Bardem's character, no matter how beautiful his poetry is.
The Beguiled
Moments before poisoning your captor proves to be especially stressful when half the room sexually desires said captor. Martha Farnsworth (Nicole Kidman) wisely chooses John McBurney's (Colin Farrell) undeniable favorite: mushrooms. Dear boy didn't stand a chance.
The Big Sick
Over and over again Kumail Nanjiani (himself) is faced with meeting potential wives over dinner. Meanwhile the woman he's in an actual relationship has no clue and his family has no clue about her.
Best Performing Breakfast Food
Soft Boiled Egg, Call Me By Your Name
In Luca Guadagnino's adaptation of the book by the same name, oozing yolk and sensuality spills over in egg cups as American grad student Oliver (Armie Hammer) plunges his spoon into one. Whatever the bright yellow, gushing yolks may represent, it's as tantalizing as the soon-to-be-infamous peach scene.
Hard Boiled Egg, The Shape of Water
An excellent source of protein for both human and amphibian man, the hard boiled egg here serves as a lure. Eliza Esposito (Sally Hawkins) offers an egg to the captive and a forbidden romance blossoms. It's too bad there weren't enough of eggs on hand to save Pandora the cat from the Amphibian Man's hunger. RIP Pandora.
Cereal, Three Billboards Outside Ebbing, Missouri
What's better than distracting yourself from an ongoing search of your daughter's murderer and rapist than flinging Rice Krispies at your son? Dire times in the Hayes household doesn't mean fun can't be had.
Best Achievement In Grossing Out The Masses
Thala-Siren milk, Star Wars: Episode VIII The Last Jedi
It's green. It comes from a creature that looks like an elephant seal with limbs. It gives our once-great hero Luke Skywalker (Mark Hamill) strength to jump around the planet Ahch-To.
Key Lime Pie, The Shape of Water
It looks like it's made of Jell-O rather than the traditional lime-y custard.
It leaves your tongue with a green hue. Eliza was right to pass on more.
It's served by a homophobic soda jerk faking a Southern accent.
Best Achievement in Indication Of One's Mental Stability
Fast food, Ingrid Goes West
Ingrid Thorburn (Aubrey Plaza) has an incredibly obsessive personality. When on the worst of her benders, she gravitates for the greasiest bag of French fries and burgers around, stalking her platonic interest, Taylor Sloane (Elizabeth Olsen). Her mental health surely suffers and she may not exactly be the most stable of geniuses.
Best Achievement in Horror
Spaghetti, The Killing of the Sacred Deer
Not since Se7en (1995) has a plate of noodles and red sauce so deeply disturbed. Martin (Barry Keoghan) twirls, slurps and splatters red sauce on every corner of his mouth while calmly advising Anna Murphy (Nicole Kidman) her husband (Colin Farrell) needs to die in order to save her children. As a concerned mother and wife, Anna probably doesn't know whether to wipe his mouth first or head home with the news.
Best Foreign Language Film
Okja
Meat consumption's predicted to go way up in 2018. Bong Joon-ho's environmental statement of a film follows this company that creates a super sustainable pig. A single pig can feed hundreds, it tastes great and its fecal matter makes for great fish feed. One of these super pigs becomes a girl's best friend and the two are separated when the company wants to harvest the pig. Read our review here.
Best Documentary Film
Wasted! The Story of Food Waste
America throws out 40% of the food produced every year, but some of the world's top chefs, breweries and more are working to fix that. Produced by FR's parent company, Zero Point Zero Production, this is one food documentary that won't scare you with alarming facts about the disintegrating ozone layer, but provides education on how we can all help to save the world! It's available for streaming now on several platforms.
Best Supporting Eater
Paul Walter Hauser, I, Tonya
Shawn is a great multitasking bodyguard. He'll lay down the plan all while feeding himself a hearty meal of, well, whatever he can get his hands on.