Barbara Lynch stands opposite the bar at Roberta's in Bushwick on an unseasonably warm spring day, looking like she's either bored, nonplussed or possibly itching for a fight. The latter possibility wouldn't be out of place for the fast-becoming-legendary Boston chef and restaurateur. Not that she's prone to fisticuffs. More in the sense that for most of her life, as unflinchingly detailed in her wildly entertaining memoir Out Of Line: A Life Of Playing With Fire, Lynch has had to scrap her way to the top, first as the youngest of six children raised by a single mom in the gritty Southie neighborhood, then as a woman chef infiltrating a male-dominated profession, and finally as a businesswomen who, as she might put it, didn't want to take any shit.
Lynch orders a glass of rosé, but she still appears distracted. Or maybe the wheels are turning. A read of the page-turning Out Of Line provides a glimpse into a restless and yet incredibly productive soul. In an early chapter, she's dodging bullets meant for famed Southie mobster Whitey Bulger, while later, she's jetsetting and cooking alongside Elena Arzak and Anne-Sophie Pic. The second half of the book is dizzying, with Lynch opening famed restaurants like No. 9 Park (refined Italian and French cooking) and Menton's (fine dining), as well as The Butcher Shop and B&G Oysters, which helped turn South End into one of Boston's hottest residential and commercial neighborhoods.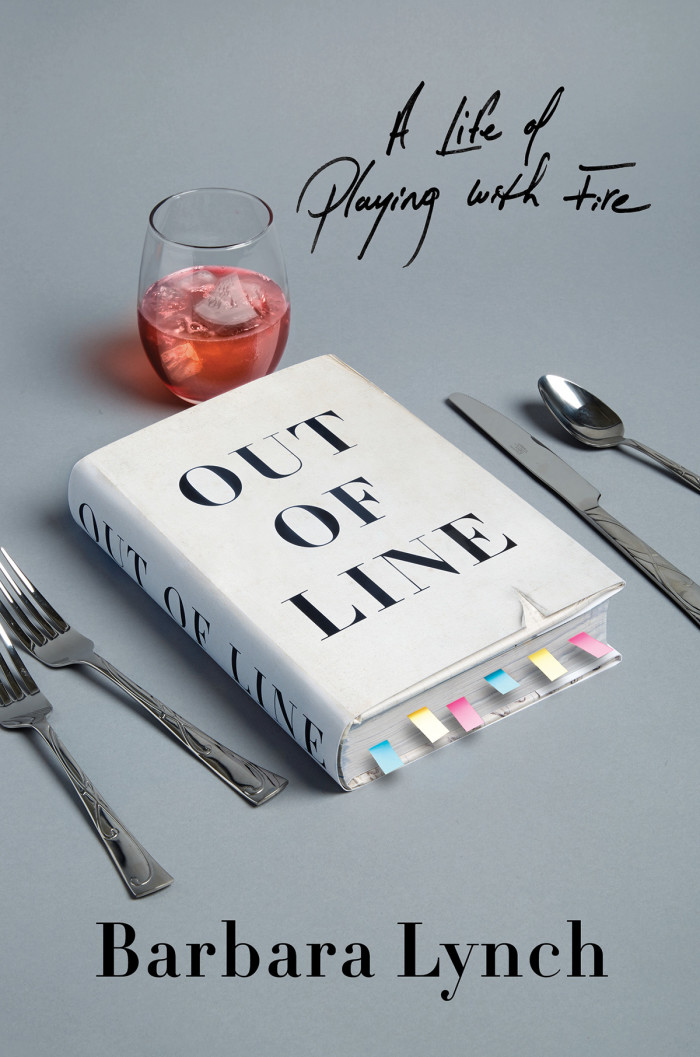 Since the book emerged earlier this spring, Lynch has been on the road talking up plans to transfer ownership of her Barbara Lynch Gruppo restaurants to employees so she can focus on a food line, Made, that she says can help feed the world, and discussing her plans to open a bank aimed at women. When we meet at Roberta's, she's fresh off being honored in the Time 100 Most Influential People list, the only chef who made this year's list alongside world leaders, activists and entertainers. In short, it's been quite a year for Barbara Lynch. Our conversation (condensed and edited below) at Roberta's, focuses primarily on her views about restaurants and real estate. Despite her tough façade and sharp tongue, she remained modest to a fault, seeming downright surprised when Roberta's chef Carlo Mirarchi stopped by to pay respects. "I still live in my own little world," she says.
BUILDING A NEIGHBORHOOD
When you opened The Butcher Shop and B&G in 2003, as well as a provisions store, in the South End, people thought you were crazy, because the neighborhood couldn't possibly support such businesses. Why'd you persevere?
I love the word no. Because that means yes to me. I don't know why it means yes to me; it just means they don't know what they're doing. That's a good thing for me. It means I know what I'm doing. I'm right. And that's the fighter in me, to prove them wrong, that this is gonna work. For me, B&G and The Butcher Shop in the South End were corner spots that were empty. I found that miraculous. Like, Oh my god, there's not a real estate agent in the corner spot and they're empty? I'm doing it. This would be a perfect oyster bar, and this would be a great butcher shop. I also figured, 1,400 square feet each? That's the size of Number 9. Maybe I'll save money on construction, doing it together.
But why did people tell you it was a bad idea?
In terms of the neighborhood, in the Congress Street area, a lot of the investors were like, Oh no, you're way too early, way too early. But I knew. That's the most vast amount of space and that's where Boston is going to explode. Also, I knew the mayor, [Thomas] Menino, did not like City Council member Jim Kelly, and once Jim Kelly died, he was gonna let it all go — boom, release it [e.g. rezone it favorably for development].
So it was more tactical than you let on in the book?
When I thought back, yeah, it was more tactical. But I also loved [when people said] I'm nuts. Like No. 9 Park [which opened in Beacon Hill in 1998], everyone said I wasn't going to make it. It'll never work there — nothing has ever worked there. Oh well, look at me 20 years later. It worked.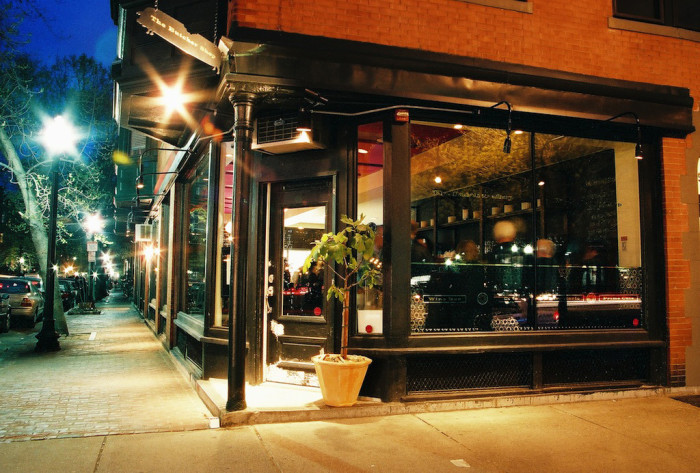 You're from South Boston and some of your restaurants have redefined South End. How have these areas changed since you were a kid?
So the South End is where I actually went to school [South Boston, or "Southie," is where she grew up]. Like Roxbury/Mass Ave, Dudley Square. So when I was growing up the Orange line was above — you really wouldn't go to South End at all. Like Blue Hill Ave. There was a lot of shit going on then. So that changed. In the '80s, [South End] was a very gay neighborhood. Man did they change it. They took care of all the brownstones. When I came, two restaurants and a little produce shop, it put Waltham St. straight on the map. And put Washington St. and Shawmut St. right on the map, to become one of the most expensive streets to live on in the city. I felt part of that. I made developers very wealthy. And they raised my rent! I hate that. That pisses me off.
Maybe you should have invested alongside the buildings?
Yeah, maybe. Maybe I should get into partnership with a developer.
How do you keep the character of a neighborhood these days, given the rising prices?
The restaurant formula has to change. It's kind of like we get together as restaurant owners and buy the buildings. Let's buy the buildings! Let's keep it the way we want. Let's look at a radius of what we want and keep it that way. Because believe me, I've worked with enough developers to never work with them again.
When you were working on the book and writing about your career — outside of Boston did you feel like you had recognition you deserved?
I don't know. To me, I'm just who I am. I find it fascinating that even this chef [Carlos Mirarchi] knows who I am. I still live in my own little world. Kind of happy with that. I love chefs from afar and I respect them so much for what they do. I love [Alain] Ducasse and I love what he does. I love how he loves Christine Ferber who makes jam in Alsace using two pots. I love Christine Ferber for what she does — two pots, jams. The fuckin' best jams I've ever had. I respect people for what they do in their art and their craft. Because it shows. It shows in their food.
You even started a cookbook store—
Yeah, and we probably don't carry any Food Network cookbooks at all. Not because I'm against it. Because I don't like judging people and I think reality TV is judging, when they have an incredible amount of audience right now to teach people how to cook — and not to judge. Somebody has to bring Julia Child back.
It always has to be a contest.
It has to be a fucking contest. And I don't like that. Really. Yes, there's a world out there that wants drama, but drop a piece of fish on the floor, pick it up and say well, we can fix that. Kiss it up to god — we can fix it! Do you need to pin people against each other? I don't think so. I really don't.