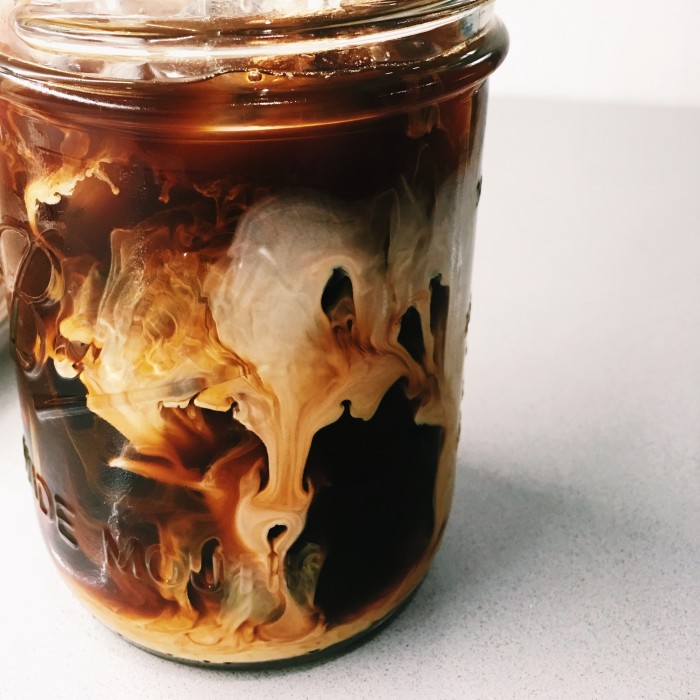 It looks like Americans like their coffee with a little too much cream and sugar.
Fast Co.Exist reports that a research team from the University of Illinois found that two thirds of coffee drinkers in the U.S. add sweeteners and/or dairy to their morning brew. Research was conducted over a 12-year period and surveyed nearly 20,000 people and found that 13,185 of them drank coffee at least once a day while the rest reached for tea. The study reports that these add-ins can add an average of 69 extra daily calories to one's diet. More than half of those calories stem from sugar, the rest from dairy fat.
The researchers also found that the tea drinkers of America generally sweeten their cuppas with honey, adding 43 calories.
While the study doesn't directly link America's obesity problem with how coffee and tea are consumed, we can see the writing on the wall.