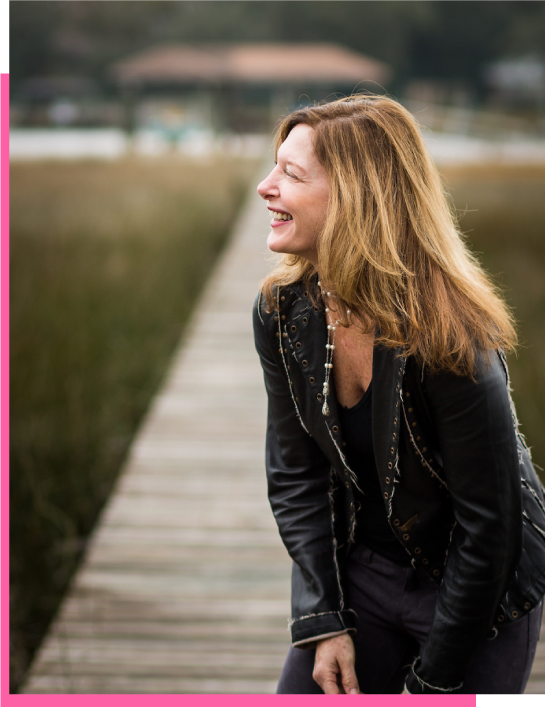 According to demographics studies, women make up something like 60 percent of the workforce in the restaurant and bar business but occupy less than a quarter of leadership positions. Charleston's Randi Weinstein is aiming to change that. The former director of events of the annual Charleston Wine + Food Festival for seven years, Weinstein has been exposed to some powerful and successful women in the food-and-bev biz and has dedicated herself to the advancement of the fairer (and more badass) sex in the industry.
She began her efforts as part of the Bad Bitches, an organization put together specifically to raise money to assist women in advancement within their chosen careers in food and beverage. After her stint as a Bad Bitch, Weinstein decided that she preferred working on the educational side of the struggle and began to percolate the concept of a conference "made by women for women" to offer tools for success within the difficult restaurant and bar industry. The result is FAB, which could stand for food and beverage…or just be short for fabulous.
The inaugural edition of FAB is planned for June 11-13, 2017, at the Beatty Center at the College of Charleston, and the roster of speakers is pretty staggering, especially for a first-year event. Weinstein consciously went after a broad range of presenters to sit on panels in two tracks. FAB 101 is designed for women who are currently working in the industry but who might one day aspire to move up in their organizations or open their own ventures, while FAB 202 is intended for women who are business owners in an industry usually dominated by men.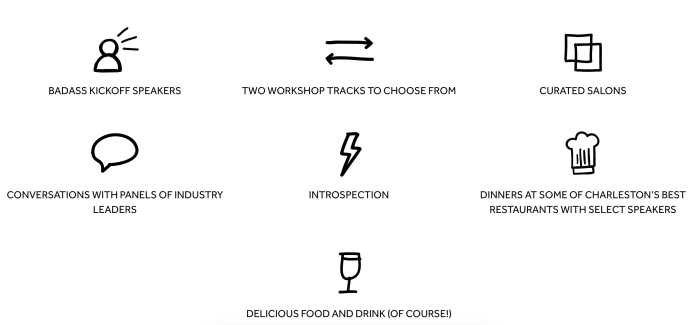 Panelists include chefs, restaurateurs, food stylists, journalists and editors, retail experts, technology specialists, business law attorneys and more. A geographical mix was also important to Weinstein, and it looks like JetBlue flights from JFK to CHS will be packed that weekend. "Most of my previous connections were with chefs," explains Weinstein. "So I spent my time canvassing New York City, explaining what the conference was about to anyone who would listen. Everyone has totally bought in, and that's really exciting!"
Indeed, New York will be well represented at FAB by such luminaries as Dana Cowin of Chefs Club, International; Kat Kinsman of extracrispy.com; Susan Spikes from Hill Country Hospitality; Amanda Kludt of Eater; Missy Robbins from Lilia; Batali and Bastianich Hospitality Group's Elizabeth Meltz and others. Participating culinary professionals from the frontier regions (not New York or Charleston) include Barbara Lynch, Jen Hidinger, Carrie Morey and Maneet Chauhan.
Weinstein is working her volunteers hard, with most of them sitting on two or three panels to discuss various topics. Organizers are also securing large-table reservations at some of Charleston's renowned restaurants so that attendees will have the chance to sign up for more casual discussions with these esteemed women of the industry while enjoying fine Chucktown cuisine.
These networking opportunities are an important part of Weinstein's vision for FAB. "I want to offer the chance for everyone to learn each other's voices and passions. I want people to ask questions. People often come to work just to do their job, and they are too intimidated to interact with their bosses." She has plans to help facilitate opening these lines of communications with details you won't necessarily see at every business-improvement workshop, like special time set aside for yoga, stretching and meditation exercises. Oh, and cocktails.
Not anyone can attend FAB. Of course, it's aimed at women, but there is also an application process to assure that potential attendees are signing up for the proper track. "Not everyone is as far down their personal journey, but one day they might want to open their own place. And even if they don't, our hope is that this experience will make them more valuable employees," notes Weinstein.
Tickets for FAB are now on sale. FAB 101 fees are set at $500 and FAB 202 at $700, with some scholarships being offered. For the chance to spend two full days learning from more than 30 talented women in the industry as they share their experiences and offer advice on how to get ahead in "the boys' club," that seems like quite a bargain. As Weinstein states in her manifesto on the FAB website, "Women need to be given the right tools in order make smart decisions that will propel them forward in their career. Once that happens, they are in the driver's seat and get to choose the direction they see for themselves. Education, it's a beautiful thing!"