There's still time! At least that's what I keep telling myself. To be sure, holiday gift-guide shopping is best completed by early December at the latest, but hey, nobody's perfect. Besides, let's face it: It's been a fucking weird year. Like a lot of people, I found the political theater of 2016 completely exhausting. The future, which seemed so bright, now looms, threatens. I recently fell hard for the surreal breakout TV hit Atlanta, but it's a rare pop culture highlight in a year filled with death, tragedy and pointlessness. So yeah, excuse me if I don't exactly feel like slipping into the Christmas spirit.
That said, the tree is trimmed, and there must be gifts to fill the void between the lower branches and the floor. (There's a metaphor in there somewhere.) I'm a big believer in giving creative holiday gifts — no stopping into the nearest chain store or clicking on Amazon Prime. For these last-minute gifts, I've searched around for unlikely, original food- and drink-related items that you probably wouldn't find at Williams-Sonoma—and therefore will set you apart when the wrapping paper is off and the eggnog has been drunk.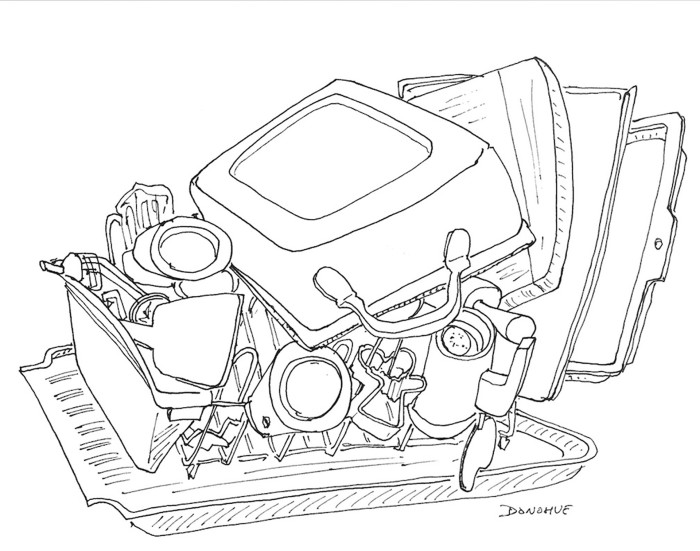 Dish Rack Prints
John Donohue is a culture writer and contributor to The New Yorker, but he recently discovered something of a new calling: as a way to relieve the stress of modern parenting, he started sketching, and he kept going. Now, the busy city dad always takes time out of his day to draw what he sees, whether daily scenes like the overflowing dish rack, or curious obsessions like stills from craft distilleries throughout the Northeast. Donohue has begun selling original prints from the series, signed and in editions of 365 (a "reminder of how our days are numbered," he writes in an email). Snap one up for your wall or for someone who shares the daily struggle.
$45 per print, shipping included (10 percent off if you enter the code "FoodRepublicFans" at checkout), via eatdrawrepeat.com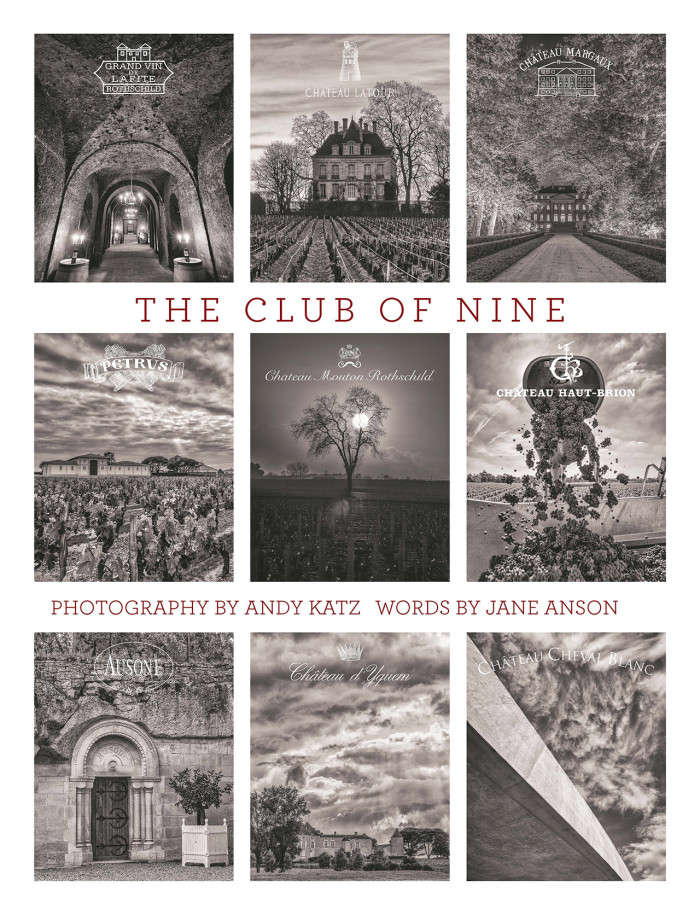 The Club Of Nine Photography Book
"There are no rules for entry into this club" reads the intro to this collection of Andy Katz's mesmerizing photographs from the nine most revered wineries in the Bordeaux region. It's difficult to gain access to the vineyards at Lafite Rothschild, Margaux and Yquem, but Katz, who has traveled the world shooting landscapes and documentary-style photographs, goes inside to turn his lens on a magnificent place whose terroir yields the most expensive and collected wines on the planet. The focus is on the gorgeous photography, making this a perfect coffee table book for the avid oenophile, and there's knowing commentary from Bordeaux expert Jane Anson to provide context. Bonus points if you pair this gift with a bottle from one of the wineries, though that will quadruple (or more) the value.
$60, available at select bookstores.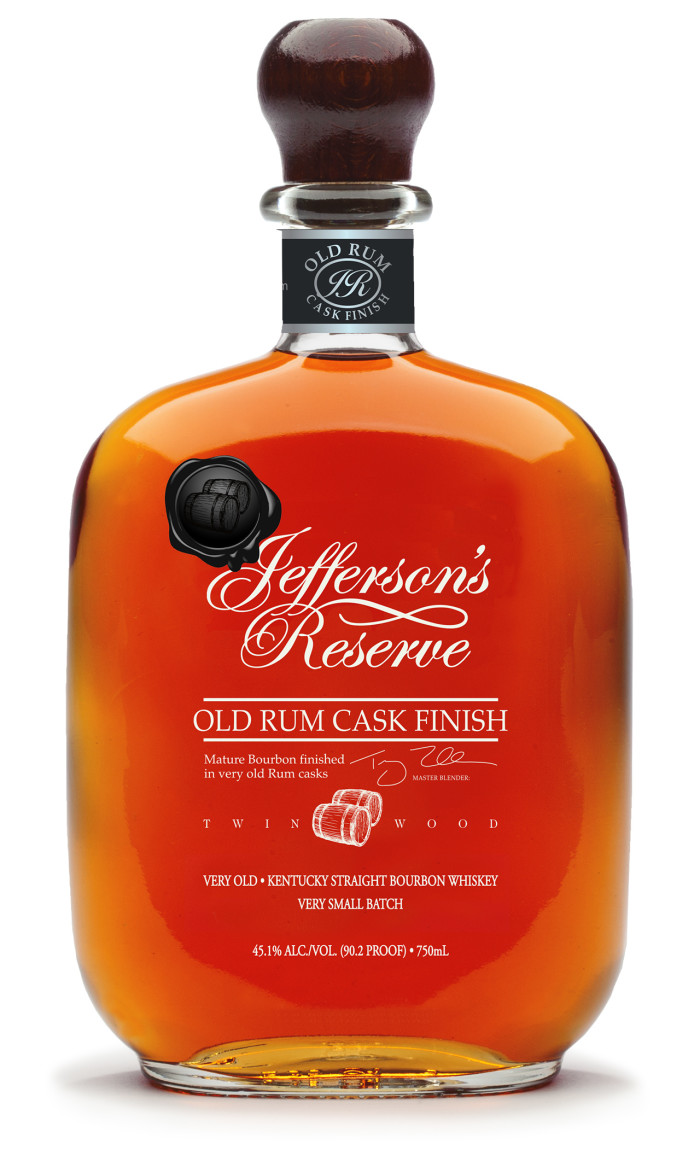 Jefferson's Reserve Old Rum Cask Finish
Jefferson's Bourbon founder Trey Zoeller is a tinkerer. The company's portfolio of "ridiculously small batch bourbons" veers off in all sorts of directions. One of the most intriguing ones of late was a collaboration with Gosling's Old Rum, in which Jefferson's bourbon was aged in used Gosling's barrels. I had a taste of the resulting concoction and found it to be one of the more flavorful bourbon expressions I've had in a while, with a smoky sweetness that leapt to the palate, and a smooth finish that nevertheless proffered the type of departing punch I want in a brown liquor. For the bourbon enthusiast who's tried 'em all, this one is sure to earn a place on the shelf.
$79.99, at select retailers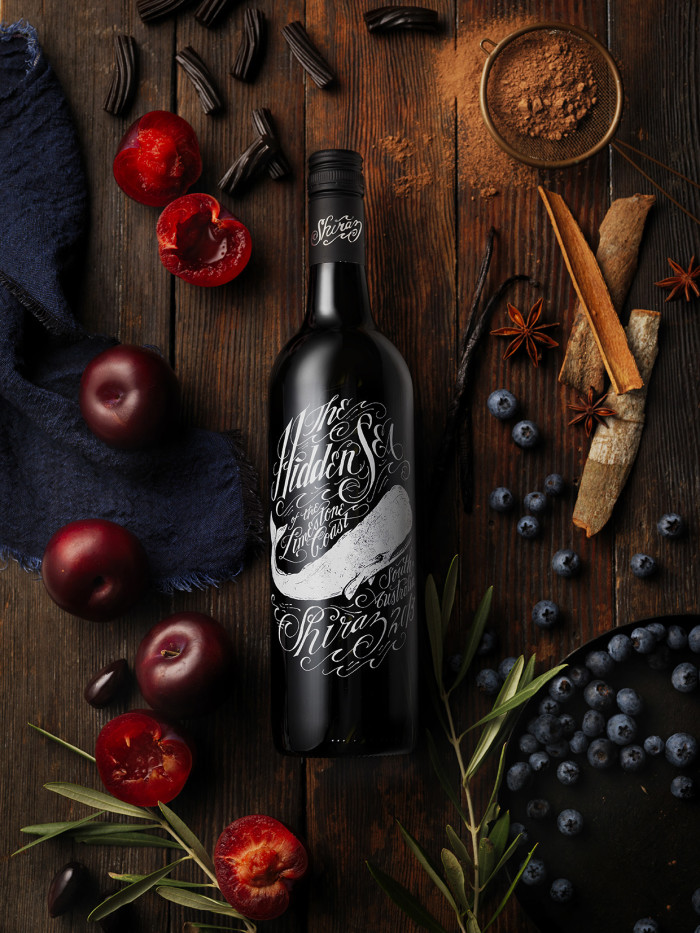 The Hidden Sea Shiraz
I've spent much of the past year going down the rabbit holes of natural wine, West Coast wines that strive for balance over scores, and standouts from my favored terroirs in France and Italy, with occasional forays into Spain. Yet it was a blast from the past that gave me some of the most pleasure I've gotten from a bottle in 2016, when I discovered this Australian shiraz from the Hidden Sea. The company makes all the right moves, creating a solid suite of varieties (Shiraz, Chardonnay and sauvignon blanc), telling a rich story about the place (the Limestone Coast in southern Australia), hiring an accomplished artist to create the branding and labels, and donating $2 per case sold to environmental groups. In the end, though, all that matters is that it's a highly drinkable wine that drinks well above its price — which is what I used to like about Australian Shiraz before I abandoned it.
$19.99 at wineexpress.com and other retailers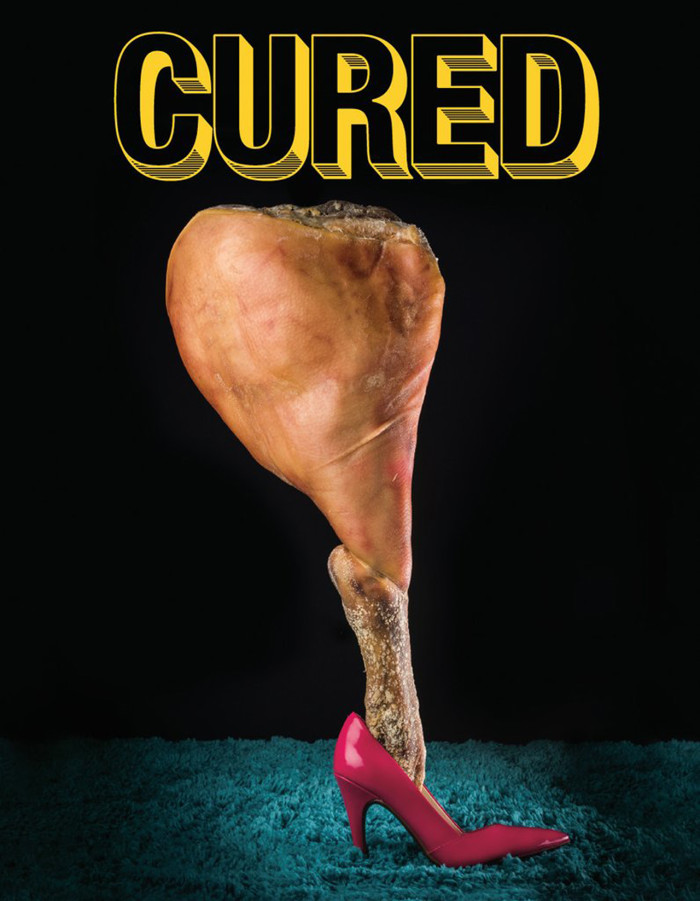 Cured Magazine, Issue 1
Okay, fully admit this is self-serving, since I oversaw the project, though aside from a short story I contributed on the questionable French delicacy grenier médocain, I had much, much less to do with this than editor in chief Darra Goldstein and art director Daniel de Graaf. The first issue of the print publication from Food Republic parent company Zero Point Zero Production features a global survey of ancient food and drink techniques that range from preservation to fermentation to experimentation. The 144-page magazine is a tour de force of avant-garde photography, creative recipe testing and accessible academic writing on topics that a certain subset of the food-obsessed will find absolutely fascinating. For the purposes of this gift guide, I even finagled a discount off the cover price.
$20, shipping included (now only $15 with the discount code FOODREPUBLIC) on curedmagazine.com.