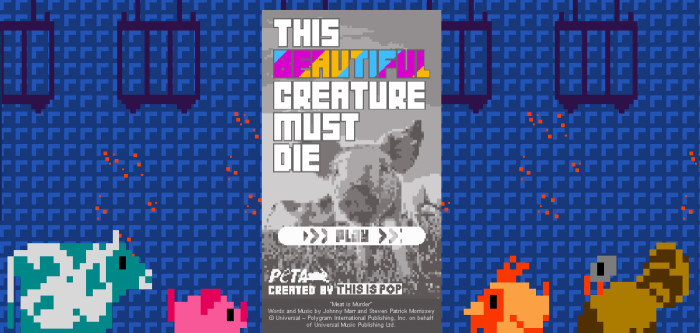 Thirty years ago, the well-coiffed English alt-rock group the Smiths sang, "The flesh you so fancifully fry is not succulent, tasty or kind — it's death for no reason, and death for no reason is murder." Now we'll be totally up front: None of the editors here at Food Republic are vegetarians, but most of us are fans of the band. So "The Beautiful Creature Must Die" — a video game collaboration between the animal-rights group PETA and the famous frontman of the now-defunct quartet, the singer Morrissey — is a newsworthy bit of activism we can respect.
Morrissey, who has famously likened the consumption of meat to both pedophilia and the Holocaust, said in a press release, "This game is the biggest social crusade of all, as we safeguard the weak and helpless from violent human aggression. You don't get that from 'Pokémon Go.'"
In our defense, however, we don't get anything from Pokémon Go. The thing barely works.
Give the game a play below — the 8-bit "Meat Is Murder" soundtrack is great — and see if you can beat our high score of 17 pigs, chickens, turkeys and cows saved from the slaughterhouse.