Chef John Fraser remembers a time — not so long ago — when vegetarian dining barely existed in New York City. If you went to a restaurant and you didn't eat meat, you had few options: For instance, the "side of asparagus," laughs the chef. In other words: You could still eat. But you couldn't really dine. "In vegetarianism, it's important to distinguish between eating and dining," says Fraser. "Eating is just putting stuff — nutrients — in your face, and dining is an experience."
Looking to finally provide that elusive experience to his diners, Fraser launched a "Meatless Monday" initiative in 2010 at his first NYC restaurant, Dovetail, on Manhattan's Upper West Side. "I was experimenting with how vegetables could be perceived. No one was really paying attention, but vegetarians were…. I was doing it pretty selfishly just to be creative in my own restaurant, and all these people started coming." Since its inception, the weekly Meatless Mondays has consistently been one of the restaurant's busiest evenings.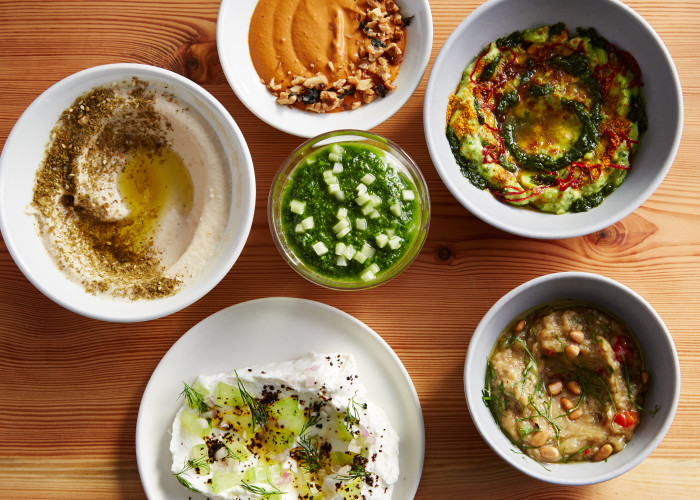 Fraser, a practicing vegetarian for the past several years, is now among the biggest promoters of vegetable-forward cuisine in the city. In 2014, he opened Narcissa, where vegetable-focused dishes received star treatment despite other meat-centric dishes on the menu. His newest NYC restaurant, Nix, in Union Square, ditches meat altogether. It also ditches many of the stigmas surrounding vegetarian cooking. Highly decorated Yukon potato fry bread; cauliflower tempura and steamed buns; shiitake "cacio e pepe" with salsify and heirloom polenta — these are hearty dishes.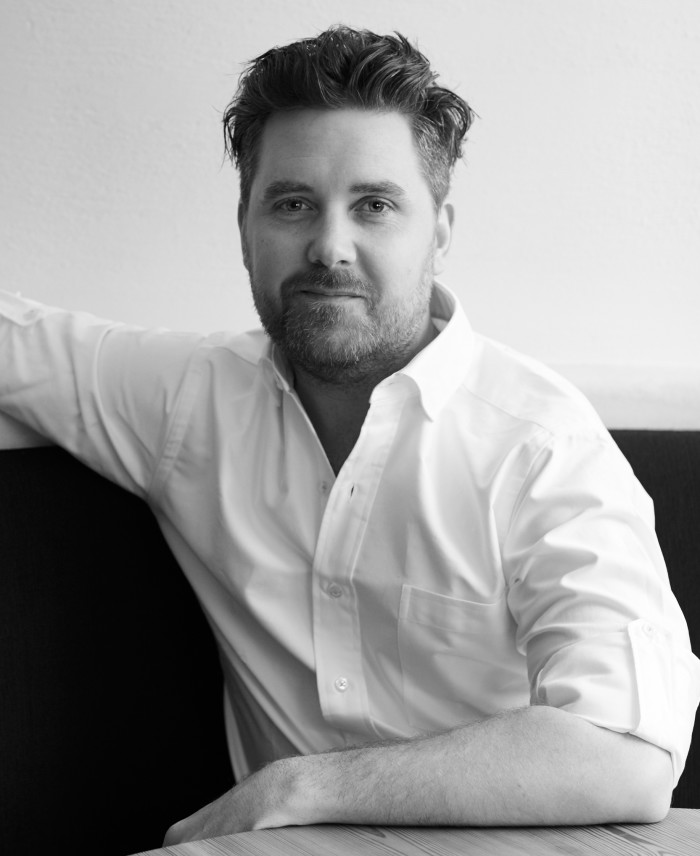 Right now, Nix is one of the city's hottest tables, regularly requiring a month's advance reservation. Elsewhere in the city, diners are enjoying their vegetables like never before. Amanda Cohen's veggie mecca, Dirt Candy, has consistently been packed on a nightly basis since re-opening early last year. Jean-Georges's highly anticipated vegetarian restaurant, ABCV, is set to open soon. Need any further proof that people are wholeheartedly welcoming the green? Pass by Brooks Headley's Superiority Burger any night of the week and watch the line stretch out of the door and down the block.
---
"If I can sell you asparagus and gnocchi for the same price that I can sell you short rib, not only am I making the environment better and probably making you feel better, but I am hopefully making more money."
---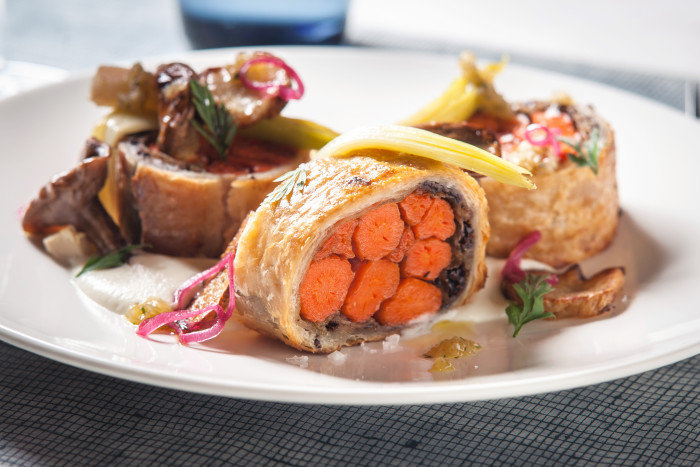 There are several factors that have contributed to the rise of vegetable-forward dining in NYC. "A lot of really creative, great chefs are now taking it on and making it part of their repertoire," says Fraser. Restaurants and their chefs are providing diners with viable vegetarian entrées on "regular" menus — Fraser's top-selling carrots Wellington at Narcissa is a prime example. Meanwhile, the public has taken a new interest in eating healthier, more wholesome meals — vegetables almost always receive the green light from the ever-growing segment of the population on a fad diet and/or claiming some sort of dietary restriction. Lastly, it makes sense from a financial standpoint for creative chefs. "If I can sell you asparagus and gnocchi for the same price that I can sell you short rib, not only am I making the environment better and probably making you feel better, but I am hopefully making more money," says Fraser. Talk about a win-win (-win).
Fraser's vision for Nix is about transcending the vegetarian label. "It's a great restaurant that happens to be vegetarian," he says. "The whole goal around it is to create a new category. It's kind of like the differences between saying 'It's a great Southern Italian restaurant' instead of 'It's a great Italian restaurant.' You have to start by saying 'It's a great restaurant,' either way." The chef's mentioning of "creating a new category" and focusing on sheer quality before classification functions to eliminate the stigmas associated with vegetarian cuisine.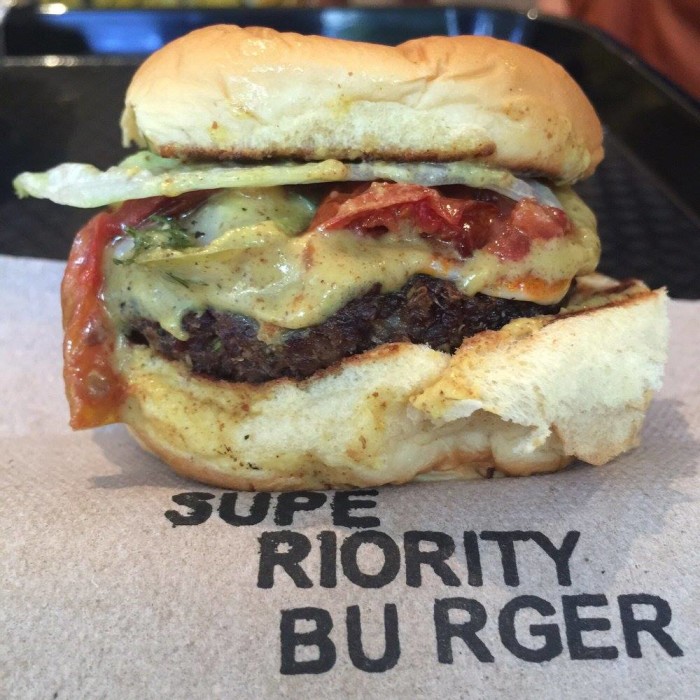 Sound far-fetched? The chef cites the widespread popularity of sushi as an example of our willingness to embrace a previously foreign culinary delight, predicting a gradual shift in the preferences of the American palate. With a slew of established chefs leading the way and people queuing up for hours to taste veggie burgers, we'd argue that this shift has already begun to take hold.
"The whole goal in the future of this cuisine is that there will be a bunch of really great chefs steering others this way," concludes Fraser. "You'll wake up in the morning and the same way you say, 'I need a fucking taco and margarita,' you'll wake up and say, 'I want to eat vegetables.' It will become a category."