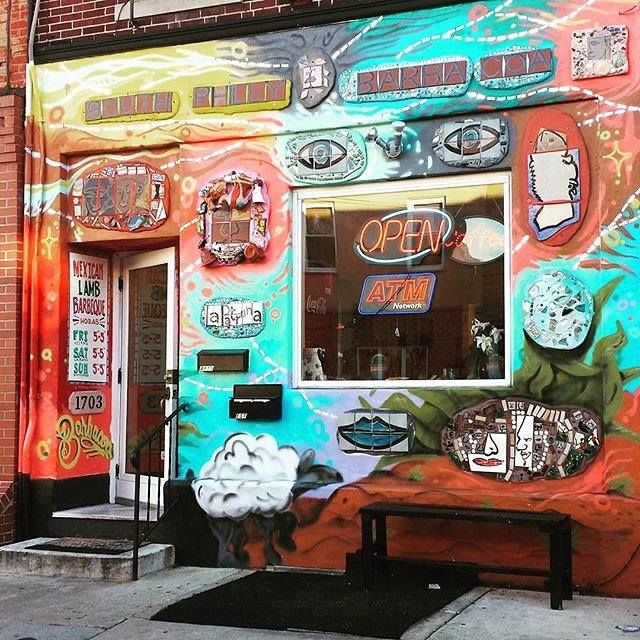 A little over an hour from Mexico City is a small pueblo called Capulhuac. It's the unofficial birthplace of barbacoa (slow-cooked meat) and the very much official birthplace of Cristina Martinez. Along with her husband, Ben Miller, Martinez owns South Philly Barbacoa, a bright and bustling taquería that keeps early hours and does a brisk business in filled-to-order lamb tacos nestled in warm house-pressed tortillas, earthenware bowls of chickpea-studded consommé and jars of seasonal agua fresca.
Martinez and Miller opened the doors to their restaurant in July 2015, a logical next step after running a weekends-only barbacoa operation borne out of necessity, entrepreneurial spirit and the harsh realities that undocumented people face living in the states.
Finding herself in Philadelphia after enduring a 30-day border crossing, Martinez met Miller while they were working together in the kitchen of Amis, a highly regarded Roman restaurant owned by the Vetri Group. When it came to light that Martinez, like countless other undocumented people, had filed her paperwork under a false Social Security number, she lost her position as a pastry chef.
Having run restaurants in her hometown and in Cancún before making the move to Philadelphia, Martinez opted to strike out on her own. Baskets of quesadillas de sesos (pig's brains) sold to workers in the Italian Market quickly grew into a speakeasy-style barbacoa restaurant on the couple's back patio. When a food cart became available, they began opening up shop early on weekends, bringing the flavors of home to South Philadelphia's south of the border residents.
And there was plenty of buzz — a little too much buzz for their residential street-cart parking spot.
Securing a storefront just a few blocks away from where the barbacoa cart had been parked, South Philly Barbacoa grew into a full-fledged restaurant, a place for Martinez's singular talent to shine, with pancita tacos made from slow-cooked and spiced offal, tortas served on bolillo rolls baked in house, freshly steamed tamales and an array of vibrant salsas.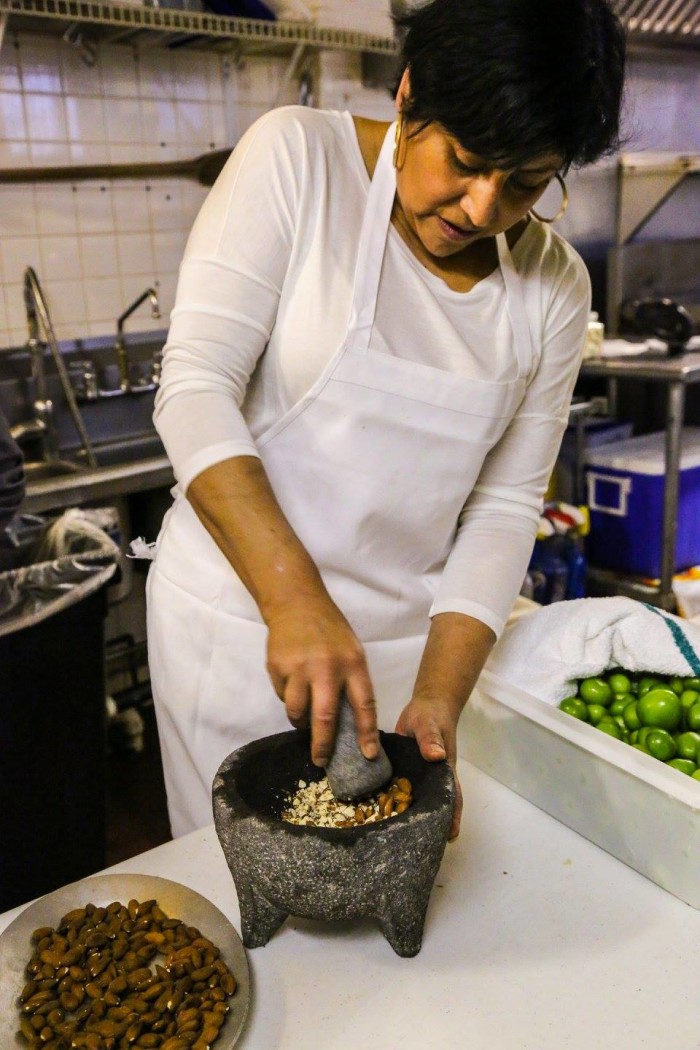 Early on in the endeavor, Martinez and Miller's business plan took a sharp turn. The underlying issues facing undocumented workers had always been a close-to-home issue for the couple. Although they are married, Martinez is unable to return to her homeland due to a stipulation in her current status as a citizen. Even before opening South Philly Barbacoa, they reached out to a lawyer to explore their options. The lawyer's response was anything but encouraging, something along the lines of "wait for the laws to change."
And while the news wasn't great, the couple took the opportunity to use their restaurant as a platform, a place to begin a serious conversation about a situation that's rarely tackled head-on.
"We're trying to find a way for all of the people to have legal status so they can legally work, [and] we can staff our restaurants," Miller explains while plucking kernels of corn off of dried cobs for masa. "It's mutually beneficial, but it's more beneficial for workers — they're the ones getting fucked."
They began by hosting industry nights, forums where they invited restaurant-biz folks to engage in open discussions about immigration reform, places where ideas could incubate among the workers and business owners whose lives and livelihoods are directly affected by this sad state of affairs.
Since last summer, Martinez and Miller have been organizing collaboration dinners all over the city to bring awareness to the issue. Unlike high-priced, high-profile ticketed dinners and tasting events, these dinners are geared toward social consciousness and have a decidedly political lean.
"To get a chef to contribute a dish to a dinner is one thing, that's its own difficulty," Miller says. "But to talk to the press, to put their name on the record, that's really sticking their necks on the line."
With multicourse menus from well-known and well-loved chefs, like Joey Balladino of Zeppoli, Sam Jacobson of Stargazy and George Sabatino of Aldine, live music and a carefully curated selection of speakers ranging from lawyers to activists and undocumented workers sharing personal stories throughout the evening, the goal of these dinners is to bring light to the 11 million people who live and work in this country without papers.
Martinez and Miller are in the process of branding their efforts with a campaign they're calling Popular Alliance for Undocumented Worker's Rights, hoping to get like-minded restaurants on board with their work.
"I think that the restaurant industry is primed and is a really good starting point for that conversation," Miller says. "More so than music, more so than art, we're really the center point for culture. Everyone eats, everyone appreciates food, its aesthetic qualities, its visceral qualities, and the dinner table is where a lot of important political conversations happen."
South Philly Barbacoa, 1703 S. 11th St., Philadelphia, PA 19148; 215-694-3797