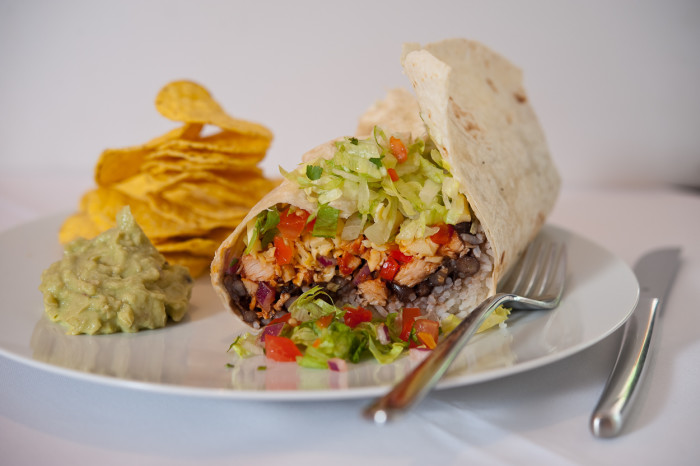 It's rough out there for single folks in this era of whirlwind online dating, pity set-ups by friends and creepy Craigslistd encounters you think will go well until you're busting out the tiny shank in your Swiss army knife keychain with one hand and calling the cops with the other. However, if there were to be an organization based on mutual love of a beautiful thing, it's Burrit-OH!, created by the folks who brought us the long-running online dating site Zoosk.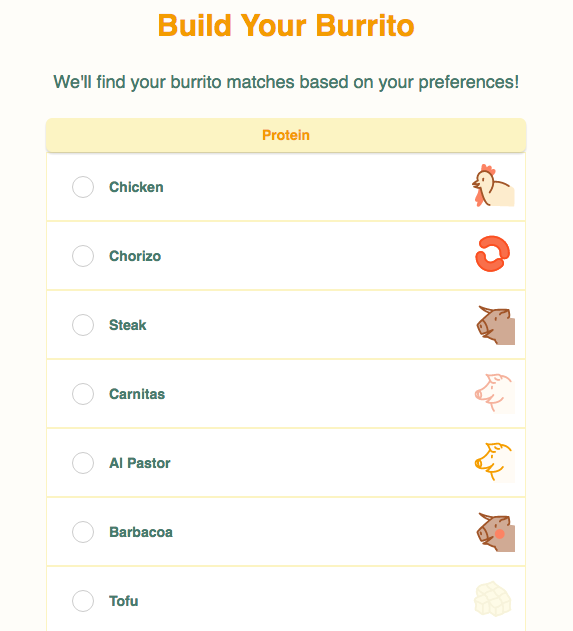 Having double-checked to make sure it wasn't an April Fool's joke (it was, obviously, but its relative popularity and continued usage precedes that fact), I say with confidence that this sounds like an excellent idea for those wishing to get busy while being completely forthcoming about their love for and perhaps nutritional dependence upon burritos. It's like Christian Mingle for people who believe in sour cream and cheese — or not — instead of God. And that's the beauty of the thing.
"Meat your burrito soulmate!" the site proclaims, prompting you to pick from nine proteins, four wraps, three kinds each of rice and beans, six veggies and extras like guac, salsa and cilantro. Construct your perfect burrito (unless you're me, because my perfect burrito contains eggs, potatoes, cheese, sausage and salsa verde), then view your compatibility with local matches based on what they chose by first eliminating those who selected whole-wheat tortillas, tofu and squash.
I'm off the market, having previously dated someone I'd nicknamed after a burrito (but for a different reason) and tried out a dating site for the gluten-averse; however, for those still moseying down the well-worn trail of "want to meet for a drink/coffee/murder," there's a matchmaking service that will make sure you don't have to do any of it on an empty stomach.