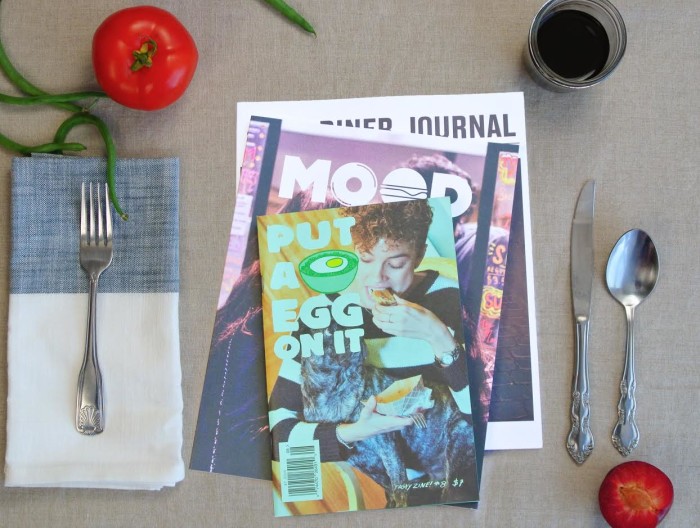 One of New York City's most tantalizing events, Food Book Fair, is back for a fifth year in 2016, and organizers are asking for your help. The event, scheduled for May 1-2 at the Wythe Hotel in Williamsburg, Brooklyn, is seeking $20,000 in donations via Kickstarter to help enhance programming for the annual celebration of indie food writing. This year's lineup of panelists already includes two notable food-themed novelists: Stephanie Danler, author of Sweetbitter, and Jessica Tom, author of Food Whore, the latter of whom also happens to be one of our favorite dining companions.
Donations will help pay for more speakers and presenters, organizers say — not to mention additional food and drink options, among other things.
Donating $25 or more is also the only way to secure early-bird tickets for this year's festival. Those able to pledge $1,000 or more will receive a "Big Kahuna" package, meaning you can choose between an ice cream social at Morgenstern's Finest Ice Cream for 12 people and a four-course dinner for four cooked by one half of the Sussman brothers (you get Eli) in your very own home. If you're choosing the ice cream, make sure you don't invite anyone who'll chuck the last King Kong Banana Split into the trash, like the monster in Aziz Ansari's Netflix series Master of None.
The Kickstarter campaign ends Thursday, March 17. At press time, the effort had already raised more than $15,000.