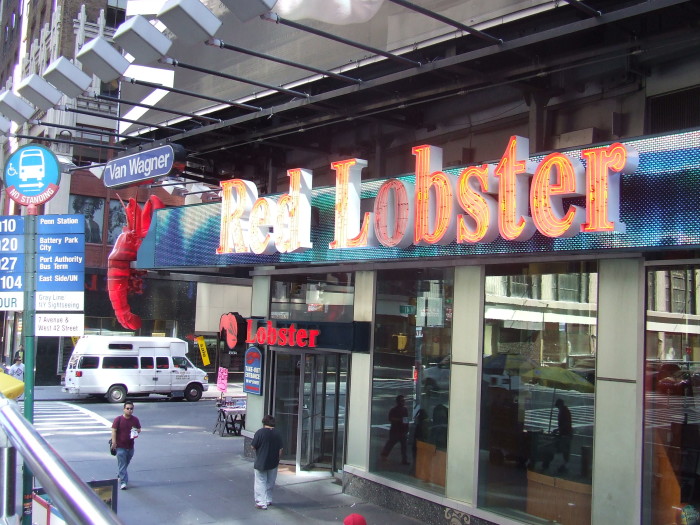 If you've been living under a rock, then you might not have heard that Grammy Award–winning singer Beyoncé likes to take her man's ass to Red Lobster after he fucks her good (her words, not mine). And apparently, Red Lobster's sales have gone up since her song "Formation" came out the day before her Super Bowl halftime performance. So I thought, there's gotta be something good happening there that I don't know about, right? Maybe I should investigate having a postcoital Red Lobster experience. I mean, there is only one Red Lobster in New York City (where Bey and her man, Jay Z, happen to live), and that is also my sole Red Lobster option, so that means I can have the same Red Lobster experience as Beyoncé, right? RIGHT?!?
So this weekend, I got down and dirty with my significant other, and then followed it up with some Red Lobster. One thing to note: It was COLD A.F. this weekend in NYC, so we opted for delivery. I reasoned that this was OK, since it's likely that's what Beyoncé does, since the Red Lobster here is in Times Square and there is no way in hell Beyoncé is going to dinner in Times Square amongst the throngs of tourists. If Bey wants some cheddar biscuits, she's getting that shit delivered. So we ordered up, and we didn't hold back; we wanted to have the Full Bey Experience.
"Taste this."
"What is it?"
"Just taste it."
"Is this a free dessert? It tastes sorta like piña colada tapioca pudding."
"No, that's the dipping sauce for the shrimp."
"Wait, what? Oh my g…."
This was just the start. Suffice it to say, next time I wanna reward someone's ass for fucking me good, we are not getting Red Lobster.
Now, you might be thinking, "But you ordered delivery. That's not the same as going to the restaurant." You're right, but I'm a professional chef, and I know how to reheat food properly (which I did, and that was not the problem), and besides I already told you that this is what Bey probably does.
For about $100, we got two shrimp appetizers, a soup and salad combo, a lobster pizza and a lobster bake entrée. It looked a little something like this (minus the salad, which I ate immediately because our food was an hour late and I was starving).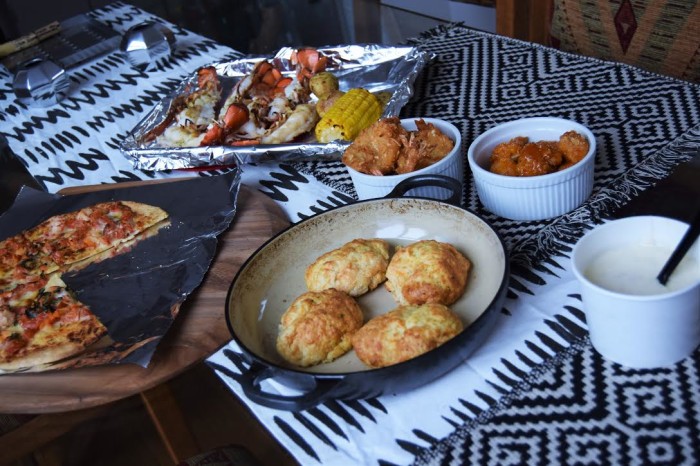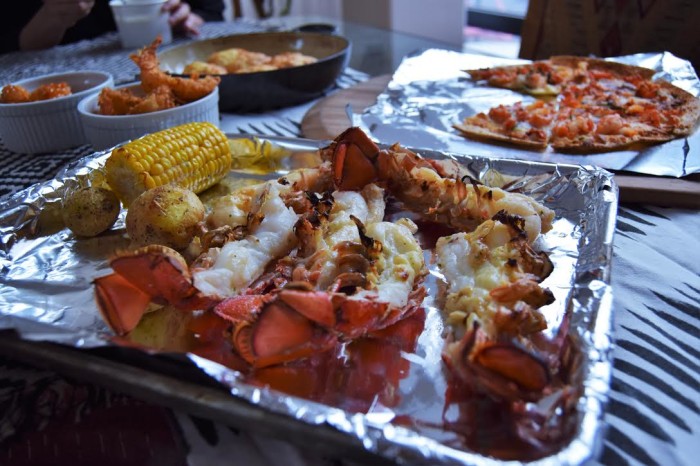 Does that look like a $100 meal to you? It didn't to me, either. Honestly, nothing was very good. Nothing was like "Oh, well at least ____ was good, despite everything else." Even the biscuits, which apparently people love, were just really flat and flavorless. The shrimp was mediocre (the sauce mentioned earlier went straight into the garbage), the lobster pizza was weird (and possibly made with crawfish or langoustine?), the soup was serviceable but could have been canned, and the lobster looked and tasted low quality to say the least.
After eating what we could of what we got, my lover so jokingly said to me, "So wait, did I fuck you poorly this morning — is that what this is about? Because I swear, I'll do better!" No, baby, you were great, and next time I'm taking you to Shake Shack.