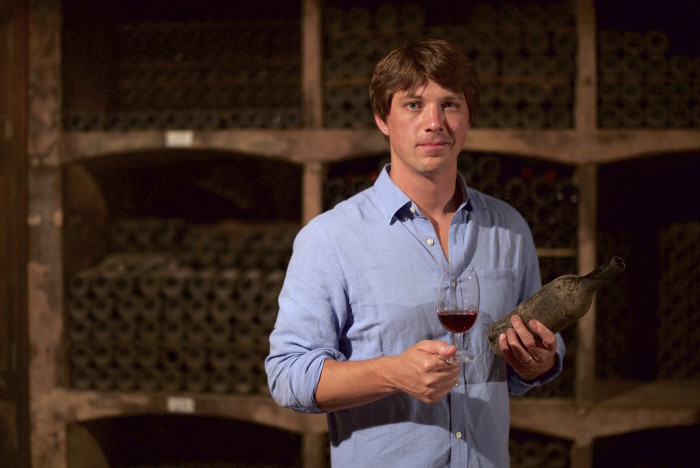 What came first: the craze over Somm, the movie, or the somm craze itself? It's hard to say. The Court of Sommeliers has, since the 2012 release of the documentary Somm, been overwhelmed by an influx of applicants. Wine writer Jancis Robinson recently wrote that, during a ten-day visit to New York City, she was told that "nowadays some diners choose a restaurant on the basis of the sommelier."
None of this was director Jason Wise's intention, which is partly why he's made a follow-up film. "The response to the first film has been all over the gamut," says Wise in a recent phone interview. "Some people say that's why they wanted to become a sommelier; others say it's a terrible representation." Wise explains that he originally set out to make a movie about how World War I affected the Champagne region, but wound up producing a documentary about people studying to become master sommeliers.
His new film, Somm: Into the Bottle, takes a deeper dive into the subject, but this time, the focus is less on the sommeliers themselves. "In the second movie, I wanted to show why these people are obsessed," says Wise.
Into the Bottle, which premiered at the Napa Valley Film Festival last November, is now available via iTunes, Amazon Video and Google Play.
Divided into 10 chapters, each linking a specific bottle of wine to a broader story about the culture and history surrounding it, Into the Bottle provides a thorough and engaging look at wine and all its intricacies. In some ways, the follow-up film encompasses Wise's original vision of revealing wine as a historical artifact. There are some big differences, though, between the first documentary and the second, and they are positive.
For one, the sequel features a more diverse cast of characters than Somm — namely, women. Female sommeliers, wine experts and oenologists (though no famed female winemakers, despite there being many) all feature in this film, whereas all of the main characters in the first film were men. As well, and perhaps more importantly, it's clear to the viewer that the director of this film is a true wine lover. Which wasn't really the case when Wise started filming Somm.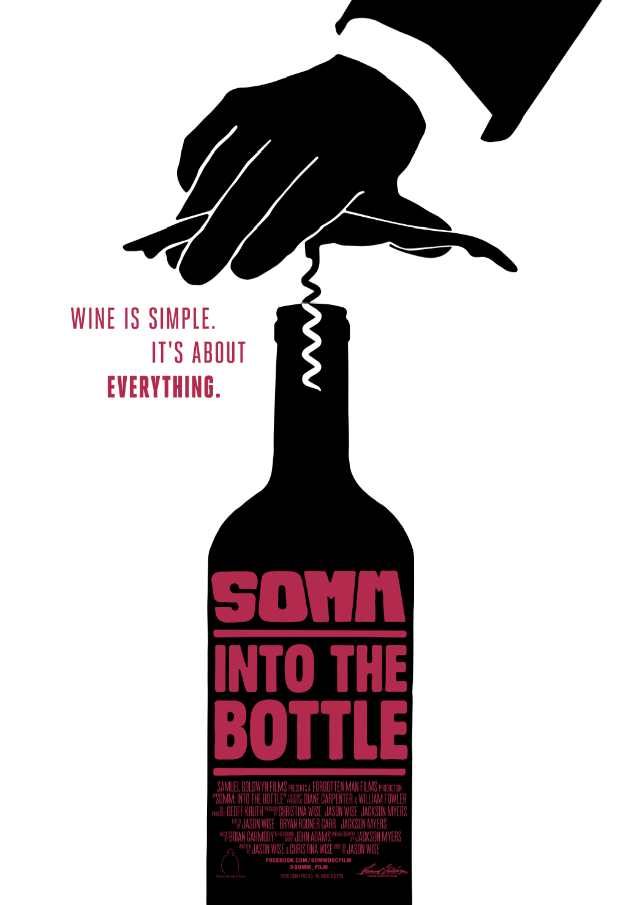 "If five years ago you told me I could name 50 producers in Beaujolais, I would have laughed at you," says Wise. "The wines I drank making the second film are — it would be like if you started playing basketball and only played with pro NBA players. You can't go back and play a pick-up game on the street. I had the greatest wines on this planet while making the second film, and it rocked my foundation."
It's a refreshing move, from the obsessiveness of competitive somms to the passion of dedicated winemakers, whether relatively upstart or fifteenth generation. Wise had some of the world's most renowned winemakers open a bottle as part of their appearance in the film, and top somms (including a few from Wise's previous film) had the pleasure of tasting them on camera.
"Getting access to these people and these bottles was incredibly difficult. In some cases it took a year of badgering," says Wise. The trick? He says: just being "a persistent asshole most of the time; luckily that's one of my skills in life."
Other encounters were more spur of the moment. One unlikely "get" was Domaine Romanée-Conti, a famed Burgundy wine estate considered almost sacred in the eyes of many wine lovers, and the maker of some of the world's rarest and most expensive wines. On the day Wise and his film crew showed up at Romanee-Conti, the winemaker opted to ditch a scheduled meeting and show them around. "He wanted to open up a really good vintage, but I asked him to open up his hardest vintage. So he opened up the 04 Èchezeax [a Grand Cru site], and it was fantastic." (You can buy it for just under $900 at auction, if you like.)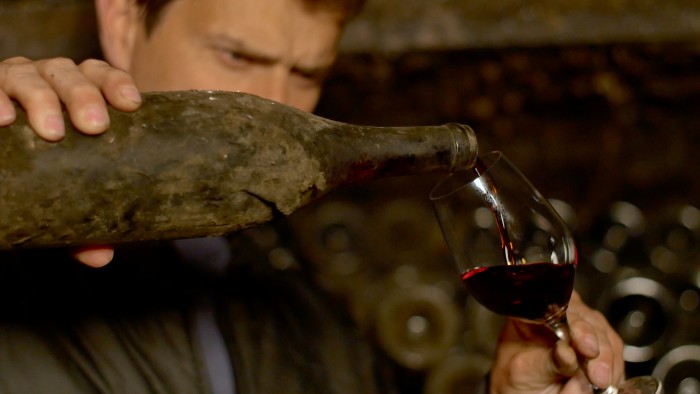 Wine is often referred to as "bottled poetry," but what Wise and the sommeliers featured here want to emphasize is, as Dave Cauble puts it, "It's this snapshot, it's…bottled history of what happened to those grapes in that year." To this point, another legendary producer featured in the film is Jean-Louis Chave, whose family has been making wine since the 15th century in the Rhone Valley, known for the world's most complex and age-worthy Syrah. Standing in a cellar that the Chave family kept hidden from the Nazis, who were posted at an important bridge nearby — which eventually got bombed — Chave uncorks a 1969 vintage that Wise says was "the single greatest bottle of wine by 5,000 miles I've ever imagined existed on this planet."
But the film is not trying to glorify wine's greatness in these moments. "For French winemakers like that, they are ten generations removed from the pretension of wine; they don't have pomp and circumstance about opening it," says Wise, reflecting on that '69 Hermitage. "They don't care if it's cellar temp. It wasn't a pedestal moment for Jean-Louis."
Overall, the film achieves its aim: it enlightens the viewer as to the myriad factors involved in the production of a wine; it depicts geeky facts about oenological history that reveal wine to be a cultural artifact; and it brings people into the cellars of some very interesting winemakers, with some well-spoken sommeliers. One of the best parts of the film is an exploration of the legacy of Robert Mondavi, without whom, as sommelier and winemaker Rajat Parr says, "California wine wouldn't exist." That section will be particularly compelling to American viewers who may be familiar with the fame of Napa Valley but perhaps unaware of its relative newness.
Every so often, the film does go into subjects that are, even for a wine writer like me, too insider-y for a documentary meant to provide an overview. For example, one chapter focuses on an Italian winemaker who caused a sensation in his region, and a father-son rift, when he opted to use new oak to age his family's estate wine. And what the film does not do, somewhat regrettably, is reveal any controversies or questions within the world of wine. Wise would have done well to investigate one of the statements made by the grape geneticist Carole Meredith: "Can there be any other business where there's so much bullshit?" Perhaps, though, that will be the question to explore in Somm 3.