Every year, our writers travel to places near and far in search of a good time and great things to eat and drink; 2015 was no slouch on that front. Reports came in from such fascinating locales as Cuba, Estonia and every Chinatown in between. Even a Disney cruise ship! And en route to all those delicious things, we made some pleasing discoveries, like the excellent indie music scene in Seoul. Looking back, it's hard to narrow down the highlights. So we asked some of our regular contributors to offer up their most memorable destinations and travel experiences of the past year. Here are their picks:
---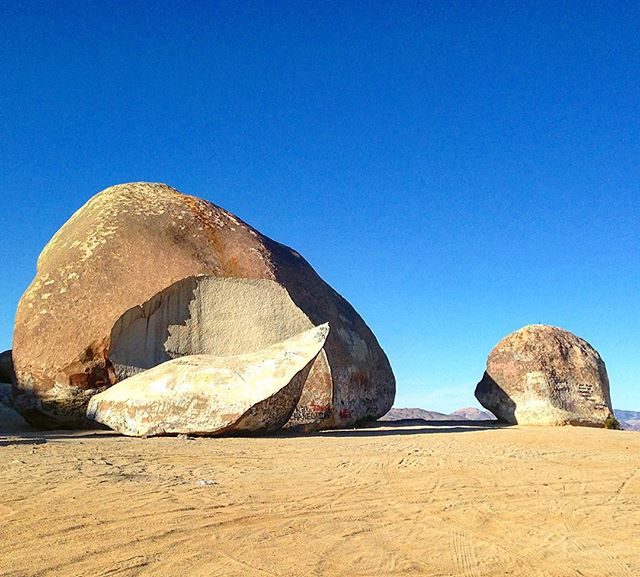 Jenny Miller
Tallinn, Estonia
Back in September, I had a few weeks to kill in Europe after visiting a friend in Helsinki and got a hot tip that Estonia's capital, Tallinn, was a two-hour ferry ride across the Gulf of Finland. I was delighted to find that the old city, with its intact city walls and many pointy turrets, looked like stage set for Monty Python and the Holy Grail, or maybe Rapunzel: The Musical. I took a free city tour and learned that the tiny nation has been conquered by pretty much everyone over the years (the Danes, the Germans and the Soviets, to name a few), which, if my hilarious tour guide Heli is to be believed, has imbued the population with a cynical and darkly comedic view on life. The medieval elk soup restaurant I dined at post-tour seemed to back this up: Service is brusque in an era-appropriate manner, medieval music (which all sounds like Greensleeves to me) provides the soundtrack and the candlelit dining room is just dim enough that you inevitably bump your knees on the heavy wooden tables and benches. And don't expect any spoons; the two-euro crocks of elk soup are meant to be slurped, ideally with a meat or mushroom pie on the side. It took me three visits to learn that I could help myself to the barrel of free pickles, so long as I didn't mind awkwardly spearing them with a long wooden stick.
La Guajira, Colombia
At the northernmost tip of Colombia, bordering Venezuela, sits La Guajira. The departamento, or state, is mostly dry, brown windy desert, though it differs from most deserts by being next to the brilliantly turquoise Caribbean sea — a stunning and otherworldly contrast. Most of the time in La Guajira, you're close enough to the Venezuelan border that cheap gasoline is readily available everywhere and visits to certain towns are inadvisable after dark, thanks to rampant smuggling of that country's goods. The native Wayuu people are the hardy occupants of this unforgiving land, and they live mostly in mud houses known as rancherias that stud the dry landscape where only cactus and brush grows. Last month, I set out one morning from the beach town of Palomino to Cabo del La Vela, a Wayuu fishing village that's becoming known as a world-class kitesurfing destination, assuming you're okay with minimal electricity and running water. And zero Internet. Two buses, one shared taxi and one bumpy ride in the back of a truck later, I reached Cabo de la Vela close to sunset, and bought myself a cheap, cold Venezuelan Polar beer and accommodation in a large comfortable traditional Wayuu hammock for $6 a night. The next morning I set off early, alone, heading across the desert with only a large pyramid-shaped mountain in the distance to guide me. The mountain is known as Pilon de Azucar (pillar of sugar), and the beach next to it is renowned for its incredible beauty. It was indeed even more glorious than I'd imagined, with sherbet-orange cliffs jaggedly framing the greenish sea. I climbed the hill, then fell asleep lying on the sand next to the rough sea.
The Desert (somewhere near Palm Springs, California)
A couple of hours east of Los Angeles, the desert around Palm Springs is a paradise for lovers of bizarre/mysterious/oddball attractions, as I discovered on a recent road trip. There's the Integratron, where you can have a "sound bath," a 45-minute meditation featuring Tibetan singing bowls where you might have psychedelic visions or leave your body, and at the very least will emerge feeling supremely relaxed. The building's creator, George Van Tassel, reportedly received instructions for the dome-shaped structure's creation from an extraterrestrial hailing from the planet Venus. He claimed to have been contacted by this Venusian at a traditionally sacred place called Giant Rock, three miles from there, which was the largest freestanding boulder in the world until it mysteriously split in 2000, something Native American shamans had been predicting for decades. Not far away is Pioneer Town, built as a movie set of a Western town for Hollywood in the 1940s and now a tiny town and tourist attraction that's home to the famous bar/restaurant/music venue Pappy + Harriet's. And the crazy-ass, spiky Dr. Seuss-ian trees of the Joshua Tree landscape deserve a mention. There's much more out there, too, if you have the time and gas in your tank to explore it.
---
Chris Chamberlain
Edinbugh, Scotland
For my biggest trip this year, my girlfriend and I decided on a 10-day tour of the United Kingdom to see if we were old enough to be those people who travel around the country on a motorcoach. (We are.) While we didn't get to sample much of the gastronomic wonders of London thanks to jet lag and a tight schedule, by the time we made it to Scotland, we were raring to hit the town. We left our hotel room, which offered a vista of (I shit you not) a strip club named after two infamous Edinburgh body snatchers, and headed out to a delightful meal at the Mussel Inn, where we gorged on bivalves sold by the kilo and floating in a creamy shallot broth. Leaving the touristy crowds of Rose Street behind, we ventured out to bend an elbow with the locals at Sandy Bell's while enjoying live music as we shared a couch with a lovely couple from Loch Lemond. If I had to live my life like Bill Murray in Groundhog Day, I'd want it to be like that evening.
Augusta, Georgia
I've been lucky enough to spend several weeks over the past decade attending the Masters in Augusta, thanks to the largesse of a friend whose grandfather has had admission badges to the tournament for half a century. Regrettably, the grandfather passed away at 101, and the powers that be at Augusta National reclaimed their precious badges, so I figured I'd made my last trip through the gates on Berckmans Road. A last-minute opportunity to attend a practice round and the Par 3 tournament on Wednesday meant that I would have one more chance to visit the hallowed grounds, and since it wasn't a real round, I could take pictures for the first time. I made a conscious effort to soak in every smell of the pine straw and fix the vibrant colors of the azaleas surrounding Amen Corner into my brain. Oh, and I took a bunch of pictures with my iPhone.
Panama City Beach, Florida
Growing up, my family owned a vacation house in Inlet Beach, Florida, midway between Destin and Panama City Beach. We sold it long ago, and I hadn't been back to visit the area in quite awhile. Then an opportunity to take a "Food and Fitness" media trip to PCB popped up in my email box and I thought, "Well, I'm an expert at one of those things," so I jumped on it. I'll be damned if the "fitness" part wasn't the highlight as I learned to stand-up paddleboard and even tried some rudimentary yoga while balanced on the glorified floating tongue depressor. I rode mountain bikes through the woods near my childhood summer playground, played some beach volleyball and searched for shells among the talcum powder sand on the shores of Panama City Beach. Apparently, you can go home again.
---
Rachel Signer
Berlin, Germany
Berlin's craft food and drink scene is exploding, and the best way to explore it is the weekly Thursday night artisanal food market called Markthalle Neun, which started up in 2013 in the central neighborhood of Kreuzberg. It's free to walk in, and the items are priced well, so you can try a bunch of things. There are updated version of German classics like bratwurst, as well as ethnic foods like Indian and Turkish, and various bars serving German and European wines and beers. It's a vibrant, young scene and a great snapshot of the city's culture.
Milan, Italy
With the food-focused World Expo taking place in Milan this year, the city attracted a lot of visitors and attention. At the actual Expo, the crowds made it difficult to fully appreciate all the pavilions, but in the city of Milan, I saw a fantastic exhibit called "Arts & Foods" at the design museum, the Triennale di Milano. This special exhibition examined rituals around art and food over the last 150 years, with works by famous artists ranging from Andy Warhol to Claes Oldenberg. I also had a brilliant multicourse meal at Rebelot del Pont, a newish restaurant located in the chic Navigli neighborhood along the city's waterfront. Chef Matteo Monti delivered perfectly executed, wildly creative French- and Italian-inspired dishes, such as a dessert that involved a panna cotta with black olives, cocoa nibs and olive oil. We also drank delicious and elegant wines, like an orange Ribolla Gialla, and finished the meal with all sorts of Italian cheeses.
Sicily, Italy
Eating is always an amazing experience on the island of Sicily, where produce grows year-round and there is fresh seafood everywhere (as well as amazing wines). I had the best pasta dish of my life at the two-Michelin-star restaurant Locanda Don Serafino, in Ragusa. Actually, it was my fellow diner's pasta dish, but when he saw my ecstatic face after taking one bite of that squid ink linguini garnished with fresh bits of uni, he let me devour the whole plate, and I did not apologize. The restaurant and accompanying boutique hotel are in a historic 19th-century mansion – it's actually a UNESCO World Heritage site. Dining at Locanda Don Serafino is a must if you're in Sicily. And Sicily is a great place to satisfy your sweet tooth; in the historic city of Noto, I tried an incredible spread of pastries at the renowned Café Sicilia, of course with perfectly made espresso.
---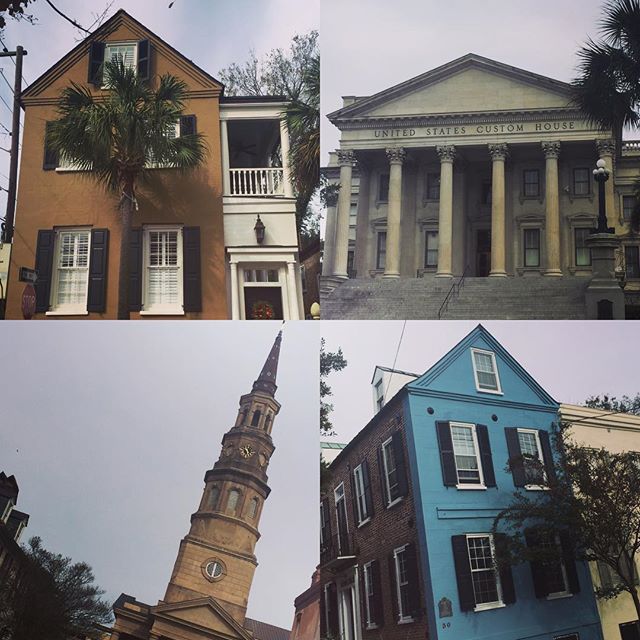 Virginia Miller
Hong Kong
Hong Kong is one of the most international cities around, where highlights range from excellent Spanish tapas and sherry (Ham & Sherry) to the best Japanese yakitori anywhere (at Yardbird), alongside superb dim sum (Fook Lam Moon, to name one of many), international creativity (Aberdeen Street Social) and inspired fine dining (Amber). World-class service, lush rooms and striking views at the flagship Mandarin Oriental make it easily one of the best hotel experiences I've had in the world. Meanwhile, across the Bay on the Kowloon side, the gorgeous Langham Hotel — with excellent high tea — feels like an elegant slice of Britain-meets-Paris in China, complete with crystal glassware and Wedgwood china in each room. Hong Kong's coffee scene is shockingly good, while quality cocktails are on the rise at places like the Envoy, Duddell's and Artesian at the Langham.
Berlin, Germany
From Turkish street food to fine dining, Berlin is having a moment, more vibrant even than in my first visit back in 1999, when the city's high energy felt perched on the edge of revival. The inventive, two-Michelin-starred Tim Raue combines East-meets-West flavors in its highly Japanese- and Korean-influenced menu, one of the exciting global restaurants right now. Doner kebab, kofte burgers and other Turkish street foods are among Berlin's greatest strengths, while currywurst remains the ideal Berliner snack. Classic German and Alsatian (France's most Germanic region) foods shine in tavern-hipster glory at Schwarzwaldstuben. With mixed results, Kantine Kolhmann attempts what I'd love to see more of: reimagined German classics with hipster casualness (think blood sausage over creamed sauerkraut in a cup). Cozy Ixthys serves basic but comforting Korean food, complete with Bible verses handwritten on the walls in German. The cocktail and spirits scene is one of Berlin's greatest strengths (more on that here) at otherworldly gems like Fragrances, Lebensstern, Rum Trader, Le Croco Bleu, Redwood Bar, Stagger Lee, Becketts Kopf and Buck and Breck.
Tokyo, Japan
Tokyo is a game-changer. The mind-blowing pace yet orderly respect of the city — and Japan in general — is unlike anywhere in the world and has to be experienced to be fully believed. Service is beyond the rest of the world, and the minimal theft in the most populated city on earth is even more shocking. Whether hole-in-the-wall udon and okonomiyaki shops, or Michelin-starred dining, I found revelations in every price range. Italian food is done with impeccable regional specificity, like Neapolitan pizza pulled from the streets of Naples at Mergellina. Inventive, three-Michelin-starred Narisawa is one of the great restaurants of the world. At the equally great three-Michelin-starred, six-seat-only Sushisho Masa, expect three hours and 40 pieces worth of nigiri, exquisite and unforgettable (you'll compare uni/sea urchin from various parts of the country, not just Hokkaido). If church were a tempura temple, it would be Raku-Tei (also only six seats), where two hours of tempura from an elder tempura master (who has garnered two Michelin stars for his exquisite frying skills) thrills with vegetables and seafood so delicately fried, they melt. And don't even get me started on Tokyo's cocktail bars and spirits collections that can't be matched anywhere else (more on that here).
Charleston, South Carolina
Charleston has long been one of America's most romantic and historic cities. After a few years' absence, I returned to find the dining and bar scenes have really exploded, even though the region's Low Country cuisine was always fantastic. For such a small city, the scene is vibrant. 167 Raw is about as perfect as it gets. Marrying a Nantucket fish market with South Carolina seafood bar, it's a beautiful mix of Massachusetts and South Carolina shellfish and fish and some of the best poke and stone crab you'll ever have. In addition to being a lovely, historic-modern hotel and art gallery, the Vendue houses the new Drawing Room restaurant, which is one of Charleston's under-lauded treasures: Try chef Jon Cropf's new tasting menus — and talented pastry chef Meagan Tighe's desserts (think rum cider sorbet and oat streusel surrounding by smoking hay). Cocktail/bar options in Charleston are strong, some of the best being Edmund's Oast, the Ordinary, the Gin Joint, Indaco, Bar Mash and Bar at Husk.
Texas
It says a lot that someone who historically has not particularly enjoyed Texas came away from this year's two-week road trip across the state, with detours in Hill Country and barbecue all along the way, impressed with tastes and people. Each city is thriving right now in food and drink. Houston is the most international, and it shows at restaurants like Underbelly, Hunky Dory and Caracol. Killens BBQ, about 40 minutes' drive outside Houston in the small town of Pearland, is the most superlative 'cue I've had on road trips across the deep South and Texas — it nearly brought me to tears. On the cocktail front, Alba Huerta is killing it at Julep, Sanctuari is culinary goodness in cocktail form, Moving Sidewalk's menus are genius (Point Break themed!), Weights + Measures does it right from food to wine to cocktails, while places like Izakaya, Mongoose Vs. Cobra and D&T Drive Inn are delights. Austin gets all the media love with its soul still found in classic honky-tonks like Ginny's Little Longhorn Saloon (trust me: don't miss Chicken Shit Bingo on Sundays) and Broken Spoke. Some of Austin's bests include Olamaie, Uchiko, Whip In, Midnight Cowboy, the Townsend, Sway, Kerlin BBQ, Dolce Neve Gelato and Lick ice cream. Dallas held the biggest surprises, still feeling suburban on the surface but holding a rich selection of gems across the board. Midnight Rambler is one of the most exciting bars around right now, while Proof + Pantry, Victor Tangos, Remedy and Rapscallion are some of my Dallas favorites for cocktails, food and service. On the restaurant front, FT33 and CBD Provisions are destination-worthy.
---
Matt Rodbard
Milan, Italy
Holy cow, the Milan Expo, the latest incarnation of the World's Fair, was massive. More than 80 countries and as many companies presented in a several-mile-long and -wide space on the outskirts of Milan and, as many have reported, things went pretty much as planned. Like, nice job Azerbaijan. On a scorching afternoon in July, I visited the Pavilion and learned about horse breeding in Turkmenistan and stood next to giant men dressed in armor and furs awaiting the president of Kazakhstan. I ate bites of kimchi at the Korean pavilion and had a pretty mediocre lobster roll at the United States food cart rally. It was landlocked Italy, after all. But what blew my mind was the expansive Eataly Pavilion, which featured 21 mini restaurants representing the many regions of the country. Liguria, Veneto, Campania…all regions were covered, and I had incredible Piedmontese frito misto and rice balls from Sicily and a nice amount of wine and pastas from Rome and more wine, even though it was like 100 degrees out.
---
Nicole Schnitzler
Austin, Texas
It seemed like I was the last person on earth to get to the Music Capital of the World, so I knew I had my work cut out for me. Dai Due impressed from the start with its grilled mesquite sourdough served alongside black walnut whipped lard, only to be followed by a seriously juicy pork chop as big as my head. It was buzzy over at Uchiko with the young, hip types (Elijah Wood et al were seated one table over), but we barely noticed as we wrestled for zingy bites of maguro sashimi with goat cheese and Fuji apple or perfectly cured wagyu. We were feeling very French at Blue Dahlia the next day, where breakfast entailed the healthy (oatmeal, hard-boiled eggs) and the not so much (Nutella-accompanied bread basket and crepes, bien sur).
Los Angeles, California
I didn't think I could get the same giddy, schoolkid feel that I got at Ladurée in Paris years ago — until I stepped foot in Bottega Louie, a cavernous café in downtown L.A. with floor-to-ceiling windows, open kitchens, and pastel and gold everything. I thought the goodness would stop at the macarons, but oh how wrong I was — a mâche salad with bay leaf brined roasted chicken was anything but boring, and the fries were addicting. Not too far away is Cole's, where I happily relearned exactly how to eat a French dip sandwich. About an hour-long drive south took us to Terranea, an oceanfront resort with eight dining outlets and prime seaside vistas wherever you turn.
San Diego, California
Whenever I visit my brother in San Diego, I make him take me directly to El Pescador Fish Market, a quaint little spot in La Jolla that cooks anything in their case to order. Like any good kid sister, I copied my brother's order years ago and it hasn't changed — a sandwich-sized portion of wild Alaskan salmon over rice, which we season with soy and dive into with chopsticks. On a recent visit I discovered that the market has moved into much larger digs across the street, complete with a beer and wine license. It was a happy discovery, to say the least. Cocktails, on the other hand, should be left to the pros over at Noble Experiment, the speakeasy tucked behind a "door" of kegs at East Village gastropub Neighborhood. We carved out the next morning to walk off the daiquiris at Balboa Park, a 1,200-acre urban refuge that houses the San Diego Zoo.
Fennville, Michigan
Some vacations require us to ditch the whole routine thing, while others seem to encourage it. I found myself in the latter situation in Douglas, Michigan, where I ended up grabbing lunch from the Farmhouse Deli & Pantry three days in a row. But hey, when you're faced with roasted local turkey breast, bacon, white cheddar and lemon mayo on fresh multigrain, I think you'd do the same. When I actually did break my pattern, I managed to get over to Fennville, where Virtue Cider provided several delicious sips before dinner at Salt of the Earth, a charming restaurant with big-time attention to local purveyors. We crafted our own pizza with caramelized leeks and wild mushrooms and accompanied that with the burger, a heightened take with its egg bun and aged white cheddar.
Brooklyn, New York
I knew the day would come when I'd have to venture back to Brooklyn to pack up more than four years of borough living for my move back to Chicago, and I knew that once it came I'd have a few visits to make. I instantly fell in love with the homey experience at Applewood, a New American, hyper seasonal spot in Park Slope. Then the staff had to go and put three different types of house-made whipped butter in front of me. Night two called for something lighter, so Sushi Katsuei it was. Opt for the omakase, which is entirely worth it. And how happy I was to stumble upon MilkMade's new Carroll Gardens tasting room, where Diana Hardeman serves up a variety of her collaboration-inspired ice cream flavors.