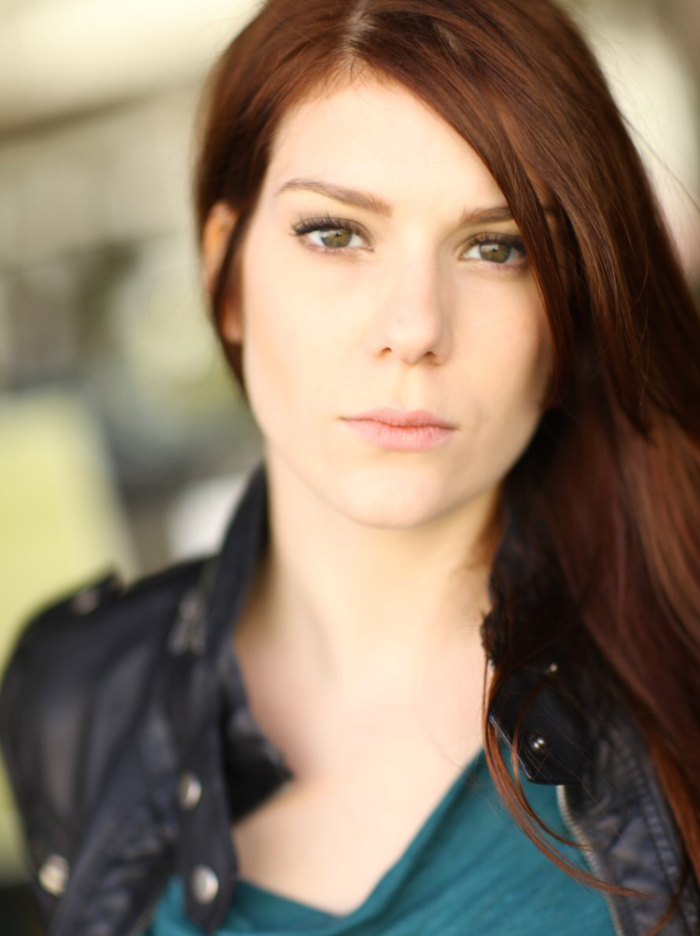 Since moving to New Orleans after graduating from LSU, Lauren Gros has been building up her résumé. After working in theater for a few years, Gros moved to tackling film and TV projects and has since made appearances in Pitch Perfect, American Horror Story: Coven and NCIS: New Orleans. This year, she landed small roles alongside Ryan Reynolds in Mississippi Grind, which premiered at Sundance and opened in limited release September 25, and with Taissa Farmiga, Nina Dobrev and Adam DeVine in the comedic slasher film The Final Girls, which opened October 9. She's also made appearances in Adam DeVine's House Party and CBS's Zoo.
Describe your perfect day.
The perfect day is on a warm, sandy beach or on the water with my husband and family and friends, too, if I'm really lucky. [I was] fortunate enough to have this combo on my wedding day, September 5 [of this year].
Favorite place in NOLA?
There are so many special nooks and crannies in New Orleans. It's hard to narrow it down to just one, but I love the Fly. It's a large patch of grass that overlooks the Mississippi River near the zoo. People have picnics, play frisbee, boil crawfish — anything goes.
What is your favorite joke?
It's an oldie but a goodie:
Knock, knock.
Who's there?
Interrupting Cow.
Interr-
MOOOOOOOO.
It used to crack me up when I was five. I'm not one for jokes, but I really enjoy watching stand-up comedy and sketch comedy. I love SNL! Well, loved old SNL, but have a respect for SNL. In Living Color [and] Mad TV, too.
Favorite song?
Either Led Zeppelin's "Over the Hills and Far Away" or Bob Marley's "No Woman, No Cry." These songs always make me feel so good. Or Otis Redding's "Sitting on the Dock of the Bay." I can't pick one — so tough!
Who would you love to see perform live?
Michael Jackson.
Favorite animal?
Mammal — dolphin.
What is your dream vacation?
Exploring the great outdoors: canyoning, hiking, biking, kayaking, et cetera.
What is your favorite Halloween costume?
As an adult, I dressed up as Pretty Woman when she had the white and blue dress on with the blonde wig and black bebop hat, oversized red coat, big gold hoops. I rocked that at a '90s party once. I love the movie, especially when she's like, "Big mistake! Big, big mistake." [Laughs.] As a kid, Dorothy from Wizard of Oz.
What's the best slasher flick?
I can't handle suspense very well. My entire body is affected during a slasher flick; it's painful, actually. I don't even realize until the credits are rolling that my shoulders were to my ears throughout the film. Funny enough, I am in a slasher flick coming out October 9 called The Final Girls. I loved making this film. So much fucking fun.
What is your favorite theater show?
These are so tough. Medea by Euripides, adaptation by Robinson Jeffers. Is that fucked up? It's pretty dark. I mean, she kills her sons so her cuckold of a husband won't have any heirs as her vengeance. Twisted, but the writing blows me away. I've never seen a live performance of this, though. I tend to watch comedy, but I couldn't get this play out of my head when I got to this question.
What would your signature sandwich consist of?
Easy. BLT but with a fried green tomato. The bacon has to be thick and cured to perfection. No chewy bacon — gross — and if I'm feeling extra fancy, or hungry, then I would add fried shrimp and I'd put it on po'boy bread made by Leidenheimer Baking Co. Bam! (Yes, like Emeril).