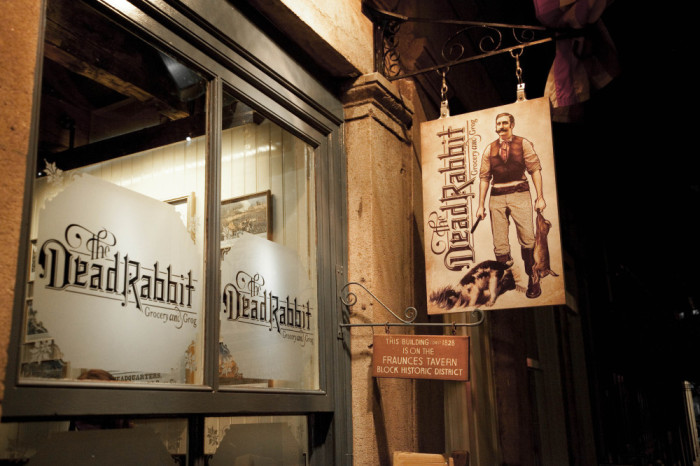 Jack McGarry is cofounder and operating partner of New York City's the Dead Rabbit. Located in the historic Financial District, the three-story establishment recently took home the award for World's Best Bar at the annual Tales of the Cocktail in New Orleans. A former recipient (and the youngest ever) of Tales' International Bartender of the Year award, McGarry has tended bar at the Merchant Hotel in Belfast and Milk & Honey in London. He and his partner Sean Muldoon — along with Danny Meyer's Union Square Events — are planning to open a project in Chicago's Streeterville neighborhood, titled GreenRiver, this September. Here, he details the long, captivating history that inspired the Dead Rabbit.
It was during our time at the Merchant Hotel in Belfast that a regular customer first took notice of what we were doing. Conor Allen was based in New York five out of every six weeks, spending each sixth week in Belfast. He was thoroughly impressed by my bartending skills and by Sean's leadership and vision. He felt that we had reached our peak in Belfast, that there was nothing left for us to do but win more awards and that the opportunity was not there for people like us to progress. He said the opportunities would be endless in New York if we were able to replicate what we had done. He asked if we would be interested in moving to the city. Although this daunted us at first, we both felt our time at the Merchant was up and that it was time to move on.
Our brief was simple: We had one and only one chance to get this right. If we got it right, other opportunities would follow. If not, we would return home with three years of New York experience under our belts. We wanted to create a cocktail bar for the 21st century — something that would not be here today and gone tomorrow, something that would have longevity. We looked at our two favorite bars in Belfast: The Bar at the Merchant Hotel, which was the style of bar we worked in, and the Duke of York, which was the style of bar we drank in. We wanted to bring these two ideas together in one building in a way that made sense.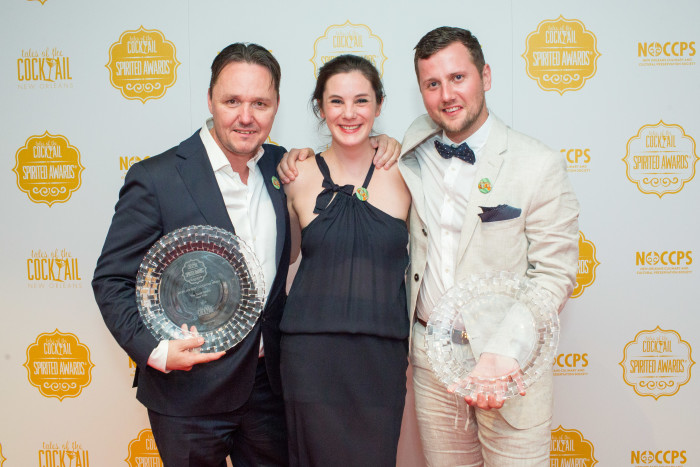 We then started to look at New York history, trying to find out when Irish bar culture met high-end cocktail culture. We discovered that this happened during the mid-19th century in downtown Manhattan. In the famine years of 1845 to 1851, one million Irish immigrants walked through the gates of South Street Seaport, which was then known as the Port Authority of New York. They settled in and around that area, which was known as the Fourth Ward, and as far as the Five Points, which was known as the Bloody Sixth Ward. The distance between the two wards was around one kilometer. At the same time, a serious bartending movement was taking place on Broadway between Bowling Green and City Hall. Celebrity bartenders of the day, such as Orsamus Willard, Shed Sterling and none other than Jerry Thomas were working in the first luxury hotels of Manhattan and in the finest sporting men's cocktail lounges.
It's important to further elaborate on the history of the area and its relevance to our own story. Before Castle Clinton became an immigration center in 1855, the ships bringing famine survivors from Ireland would have docked in the area that is now the South Street Seaport, which is just 900 meters east of our site. It is estimated that over half a million Irish immigrants entered the U.S. there between 1846 and 1851. Those who survived the arduous three-month transatlantic crossing — there were many, many who didn't — quickly realized that life in America was also going to be a battle for survival. The South Street Seaport was then part of the Fourth Ward and was regarded as the only rival to the adjacent Five Points area in its triple distinction of filth, poverty and vice.
Water Street itself was the highest crime area in all of New York City and was festooned with brothels, dance halls, boarding houses and cheap watering holes. A travel guide of the day called it "the most violent street on the continent," and another warned readers to "absolutely steer clear of it after dark." A more recent commentator stated that it was "a thoroughfare of vice and iniquity to challenge the imagination of the most graphic Victorian preacher." Street gangs were as aplenty there as they were in the Five Points. River piracy, murder and general mayhem were commonplace. Just right for the Dead Rabbit then!
From 1848 to 1858, Pete Williams ran a lowly gin joint called the Slaughterhouse Point on the intersection of James Street and Water Street. It served as the base of operations for the notorious Daybreak Boys, one of the most treacherous band of killers ever to prowl Manhattan's East Side docks.
Then there was the Hole in the Wall, which once stood at 279 Water Street — currently home to the Bridge Café (temporarily closed due to Hurricane Sandy) — and was ruled by a six-foot Englishwoman named "Gallus" Mag. She would bite off the ears of misbehaving patrons and pickle them for posterity in a large bottle of alcohol, which she left in plain sight for all to see as a kind of trophy case behind the bar. It was a favorite hangout of ruthless gang leader Sadie the Goat until she got into an argument with Mag, and Mag bit her ear off, too, adding it to the collection. The Hole in the Wall closed down in 1855 after seven murders were committed there in a span of three months. One of those murders was the well-documented case of Patsy the Barber, who had gotten into a fight with fellow Daybreak Boy gang member Slobbery Jim. Slobbery Jim ended up cutting Patsy the Barber's throat before stomping him to death with his hobnail boots in plain view of everyone who was there.
From 1858 to 1868, John Allen and his wife, Little Suzie, operated an infamous dance hall at 304 Water Street. This place was known in its time as being one of the most licentious establishments in New York City, wherein all types of vice and sexual obscenities were on display on a daily basis. Allen was considered one of the most notorious criminals in the city, and the vastness of his transgressions earned him the title of "the wickedest man in New York."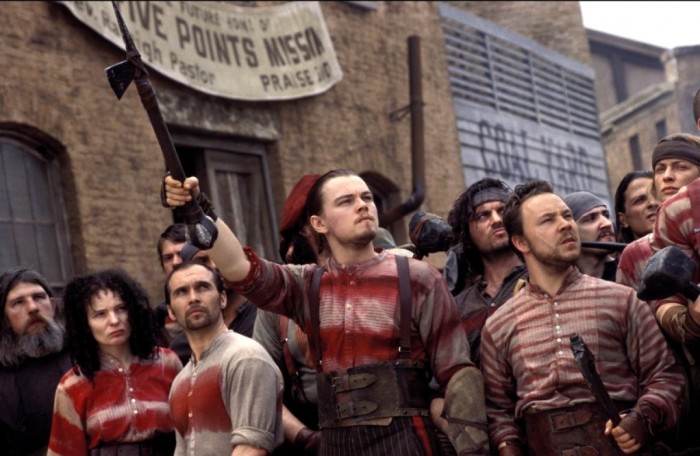 In 1863, 273 Water Street was purchased by Christopher Keyburn (aka "Kit" Burns), one of the founders of the Dead Rabbits gang. He opened a dance hall in the house called Sportsmen's Hall, where he offered a variety of distractions, including gambling, bare-knuckle boxing, dancing, drinking, and, most notoriously, rat and dog fights. For nearly two decades, it was also a central meeting place for the New York underworld in the Bowery and Fourth Ward areas, in particular the Slaughter House Gang and its leader, George "Snatchem" Leese, until it was finally closed in 1870.
Tommy Hadden was another leader of the Dead Rabbits, and he owned a popular dive bar around the corner at what was once 10 Cherry Street, which had been frequented by many underworld figures throughout its existence. Both he and Burns frequently returned to the Five Points to lead the Dead Rabbits on forays well into the 1850s and 1860s. His bar at Cherry Street was next door to the bar of Dan Kerrigan, a prize-fighter and one-time chairman of the Tammany Hall General Committee, and had been instrumental in the 1855 murder of William "Bill the Butcher" Poole.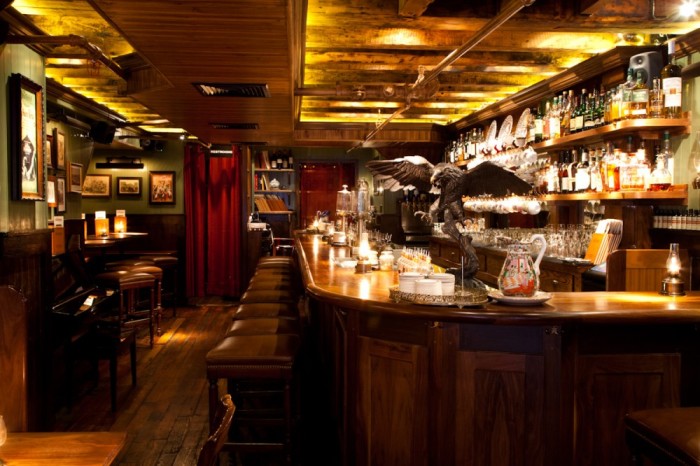 We knew therefore that for our story to have relevance, we had to find a building in that area — preferably one built before or during that time frame. Somewhere we could retell these stories. We found a five-story townhouse on Water Street that was built in 1828, which ticked all the correct boxes. We could have our Irish-immigrant bar on the ground floor that would have sawdust-strewn floor, a long narrow bar, the largest Irish whiskey selection in New York City, oysters, grog and a grocery. Our first floor would be the Parlor, i.e. a sophisticated sporting man's cocktail lounge reminiscent of the ones you would have found on Broadway. Our third floor Occasional Room would be a room for meetings and private events.
It all seemed too good to be true on the surface, though we faced a lot of challenges ahead. The area was not known to offer this type of experience, and there were no other cocktail bars close by; most of them were cheesy Mexican, Irish or American-style sports bars serving beer, shots and very average food. This is what the customers here seemed to like. On top of that, the block on which the building was situated (the Fraunces Tavern historic block) was famous for one thing, and that was that every business that opened on it had failed. It has to be said that other cocktail bars that had opened on the block had closed within six months — after spending $1.2 million. All this stuff was very worrying to both of us. But we convinced ourselves that our story was right, our timing was right, the product was right and we fully believed that the local people would embrace us.
About 200,000 people work in the area, some 60,000 people live in the area and many of them are professionals with expendable income. Hundreds of thousands — if not millions — of tourists visit the area throughout the course of the year. When you add on top of this the cocktail community coming down to visit the bar as a destination, we believed that we had a massive catchment area. We opened the doors price-consciously, as we wanted our product to be approachable for everybody and not just for a select few. The reaction has been unbelievable, our customers absolutely love it and we have the most publicized bar in New York City history. People from every walk of life come through the doors of the Dead Rabbit — we have no door policy apart from the obvious being that you are not intoxicated and are of the correct age. People can come in vests, flip-flops, tattoos or sporting attire — we do not care. All we ask is that they are behaved and not loud.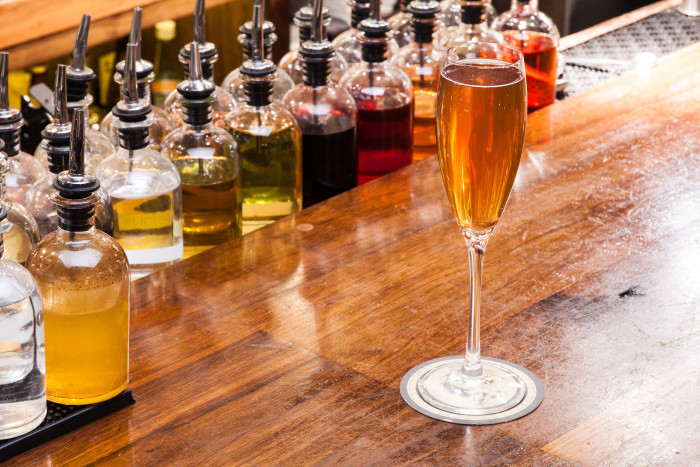 Even though Sean and I are both Irish, we would describe the Dead Rabbit as a New York Irish bar, meaning that its story is specific to New York — in particular to the area of New York in which the bar is located. New Yorkers can see that it is very Irish-influenced, but we do not believe that they would consider it an Irish bar in the typical sense. The Dead Rabbit story cannot be copied or told in some other city because it simply wouldn't work. Any future projects that we take on could not replicate the Dead Rabbit, but they would almost certainly be Irish-influenced.
The Dead Rabbit is named after John Morrissey.
Consider the life and times of John Morrissey. Bare-knuckler, roustabout, gang leader, gambler and politician, he lived barely half a century — from 1831 to 1878 — yet his life in many ways embodied the epic journey of impoverished Irish immigrants from the tradition-bound, famine-ravaged parishes of rural Ireland to the jam-packed precincts of New York, the fastest-growing urban agglomeration on the North American continent.
Born in Tipperary, Ireland, Morrissey came to Troy, New York, as a young child with his parents. He arrived in Manhattan at age 18. Brash, well-built and fearless, he could justly claim for himself the description penned by Walt Whitman in Song of Myself: "Turbulent, fleshy, sensual, eating, drinking and breeding/No sentimentalist, no stander above men and women or apart from them/No more modest than immodest."
Morrissey was not one to stand in line, hat in hand, awaiting the kindness of strangers. Upon his arrival, he barged his way into the Empire Club at 24 Park Row, saloon-cum-headquarters of Captain Isaiah Rynders, and started a fight. A stalwart of Tammany Hall, Rynders was suitably impressed. He recruited Morrissey as an "immigrant runner" (a thug who took charge of those just off the boat and, more often than not, fleeced them of whatever they had) and "shoulder-hitter" (an enforcer who made sure voters cast their ballots the way the party bosses wanted).
Early on, he earned the moniker "Old Smoke" when his opponent knocked him over a hot stove and pinned him atop the burning coals. Morrissey managed to get back on his feet. Clad in his smoldering coat, he gave his foe a thorough thrashing.
In 1851, lured by the prospect of instant riches, Morrissey joined the stampede to California. He made his first fortune panning for gold not in rivers or streams but at the gambling tables of San Francisco, where he ran an establishment specializing in faro, a hugely popular card game that, even when played on the up-and-up (rare as that was), favored the house.
He also won acclaim as a bare-knuckle boxer, turning a skill he learned in the streets into a source of national and international notoriety. His prowess in the ring became the subject of a traditional ballad, "Morrissey and the Russian Sailor," which celebrated a bout "way down in Tierra Del Fuego in South Americay." On knocking out his opponent, Morrissey proudly boasts, "I can lick you Yankee boys or you surly Russian bear/To the honor of old Paddy's lands, these laurels I still will wear."
Despite the ballad's popularity and the reinforcement it gave to Morrissey's ringside reputation, the fight was fictitious. Morrissey's strength and stamina, however, were real. He won the world championship in 1853, defeating Yankee Sullivan in a contest that lasted 37 rounds.
Morrissey returned to New York to mine the opportunities for fame and riches that were burgeoning in the wake of the city's preeminence as America's commercial and financial hub. Yet while the city was exploding in size and wealth, it was also home to a widening gap between the haves and have-nots, and growing ethno-religious tensions. In 1849, the Astor Place Riot, sparked by a perceived insult paid by a British actor to an American one, left 25 dead and scores wounded.
At the molten core of the city's volcanic tensions was the struggle between "Native Americans" — a term the Protestant descendants of the Anglo-Dutch settlers, ignoring the Lenape, appropriated for themselves — and the hordes of newly arrived Irish Catholics. Nativists were as determined "to put the Paddies in their place" as the Paddies were to make New York their home.
The animosity between Yankee and Paddy was epitomized by the vendetta between Morrissey and William "Bill the Butcher" Poole. An accomplished pugilist and leader of Nativist gang the Bowery Boys, Poole spearheaded the fight for control of the New York streets against Morrissey and his gang, the Dead Rabbits. (Myth has it the gang's name derived from a deceased bunny skewered on a stick that preceded them into battle. More likely, it reflected the gang's Irish identity and perhaps Morrissey himself, with "rabbit" being an Anglicization of the Irish word raíbéad, a big, hulking fellow, and "dead," an intensifier.)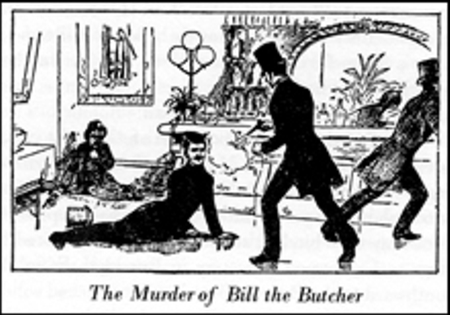 Poole and Morrissey indulged in fisticuffs at least twice, and though the accounts are unclear, it seems Poole came out on top both times. On February 24, 1855, the two bumped into each other in Stanwix Hall, a newly opened saloon on Broadway, near Prince. Morrissey spit in Poole's face and pulled a pistol, but it misfired. Bill the Butcher unsheathed his knife. Luckily for Morrissey, the police arrived and broke up the fight. The affair was finally settled when associates of Morrissey returned that evening and shot Poole in the heart. He lingered for two weeks before uttering his parting words: "Goodbye, boys. I die a true American."
A final showdown between the Bowery Boys and the Dead Rabbits took place two years later, in 1857, when the gangs faced off in "the battle of Paradise Square." This time it was Morrissey and his gang who claimed victory. By then, however, Morrissey's sights were set on claiming a higher status than that of a successful street thug; he put his energies toward his gambling interests and politics.
Following the end of the Civil War, he won election as a U.S. congressman and state senator. He insinuated himself into the realms of privilege and power, rubbing elbows with the social elite who flocked to the resort he helped establish in Saratoga, New York — the Las Vegas of its day. Born into poverty, feared fighter and street brawler, head of the infamous Dead Rabbits, "Old Smoke" died at home, in his own bed, a respected politician and millionaire.
We had to be in the Financial District.