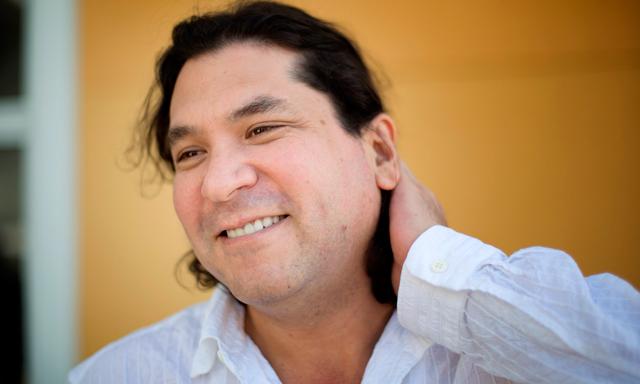 You can think of Gastón Acurio as more of a statesman than a chef or restaurateur. He represents his native Peru — today called the culinary capital of South America — around the globe, not just with the plates of lime-marinated raw fish and pisco cocktails he serves in the many restaurants he runs, but with a breathless agenda of tourism-minded appearances and public projects, like a culinary school serving one of Lima's most disadvantaged neighborhoods. A couple years back rumors swirled that he would run for president in 2016, which he quickly denied, but he later hinted that he might if the other candidate appeared to be a "future dictator."
So it was a bit of a big deal when, in 2011, Acurio opened a branch of his popular La Mar Cebichería in New York City with much fanfare, but soon found it greeted with confusion, disappointment and a giant-lancing zero-star review in The New York Times. "Any restaurant can get the hiccups. This one was having a full-blown seizure," wrote Pete Wells in a review that was broadly considered inevitable amongst the city's food-writing folk who had made underwhelming visits as well. The restaurant closed in 2013. But like a New Jersey politician fighting parking-cone-related scandal, Acurio got back on the caballo and opened a successful restaurant in Chicago, with upcoming projects slated to launch in London and Paris, swelling his empire to 54. Are there regrets? Hardly. And there's one thing that is certain. Acurio wants a second crack at New York, a city he thinks suffers from a lack of real Peruvian cooking. We recently caught up with the chef in Milan.
I haven't seen your new book, but I've read some reviews, and it sounds very ambitious. Tell me about making that book. It's like 500 recipes. Holy shit.
There are 500 recipes, and they are all traditional. They're not inventions of us. Some of them are from different regions of Peru, representing this multicultural society. Peruvian-Japanese, Peruvian-Chinese. There is street food, there is family, home cooking, too. We compile them into one book, thinking as somebody who would love to cook Peruvian food outside of Peru.
And you had to take into account that finding Peruvian products can be difficult?
Finding the products, I had to try to explain that "You will find the products or maybe you will not find them at all because they have not arrived." Five years ago, you couldn't find aji amarillo in San Francisco, and now you find it fresh because they're farming aji amarillo there.
Cooking from this book, do you need any special gear or equipment? Is there anything you should invest in?
You need a pan, a knife, a kitchen, an oven [laughing]. You need local chilies, cilantro, red onions.
So you can substitute local chilies just fine?
Yes, you need the flavor, you need the fragrance and the spiciness. The dried Peruvian chilies you can find all over now, but fresh is better. You need good limes. You can find black beans, which are all over. With these five ingredients you can make 500 recipes.
You're opening a new restaurant in Paris, Manko. Tell me about that. Paris is right now the city that's undergoing an incredible transformation in terms of ethnic food from faraway lands. Parisians are now welcoming Mexican food and Korean food. And not Peruvian.
Yes, yes, that's true. I studied in Paris when I was 19 years old and lived there for four years. There was a street, Avenue Montaigne, that at the time I was afraid to walk down because it was Gucci, Prada, Giorgio Armani. This was for very rich, fancy people. So 20 years later, I'm opening on that street.
What's the restaurant going to be like?
It's going to be a very fun restaurant, with Peruvian tapas, a lot of sharing plates, not expensive, great quality, the best ingredients we can get. It will be very authentic. There will be Peruvian drinks and also a cabaret inside. We will open in September.
Let's talk about New York City. You opened a restaurant there and it didn't work out too well. What happened?
A lot of things. We discovered that it was not the right place. For doing the energy [required for] La Mar, we wanted only one floor.
Yeah, the two-level thing was hard.
I think it was not the right moment at that time in that area. Maybe, [if] we could [have] found a cool space in Brooklyn that would work completely different in a different way. It was just not the right place in the right moment. We learned a lot from New York. The first thing we do when we do a project is ask ourselves: Is this the right place and the right moment?
This was a rare stumble in your career. You've done well in your career, and shit happens.
Yeah, it happens. Then we opened in Chicago and it was the right place at the right moment and the right partners, and boom — it's going great.
Are you going to come back to New York?
I hope so, but it's something that I don't think about. We're opening in London, we're opening in Paris, but I really hope to come back to New York because it's a great place to eat and to share Peruvian food. It's actually one of the places that we don't have too much Peruvian food. All over the world they're praising Peruvian food, but in Manhattan you see the other guys try…
It's watered down, it's fusion-y.
You find a lot of Peruvian food in the Latin American concepts.
So Brooklyn is an interesting idea.
I think I would love to open in Brooklyn.