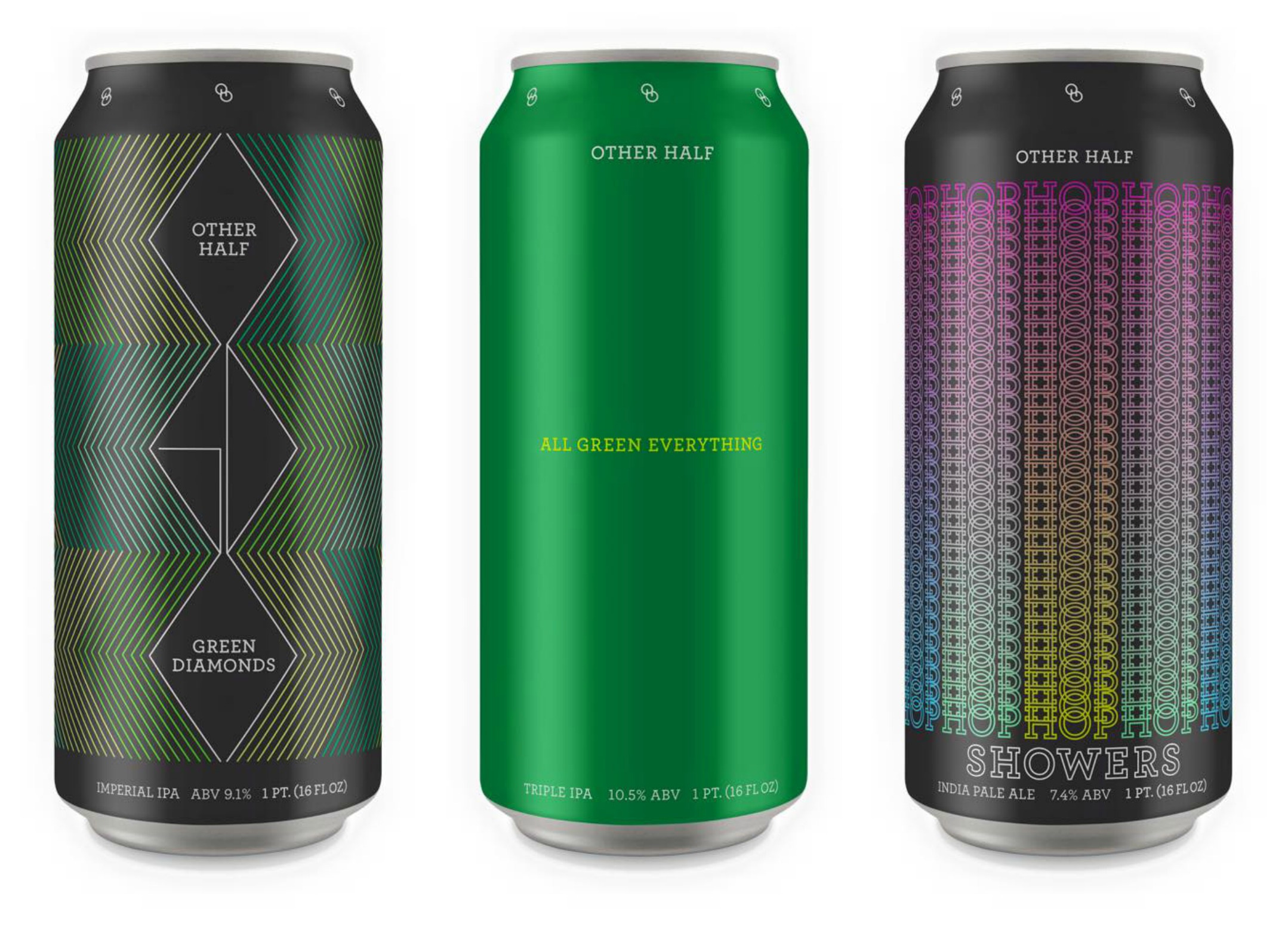 It's 7:45 a.m. and the brewery is already bustling. The smell of freshly baked bread escapes the mash tun as the head brewer peeks under the lid. Other guys are milling around, carrying shipping boxes, moving equipment — gracefully avoiding bumping into each other as they give each other shit and ignore the stray cats that like to hang around the open warehouse door. It's canning day, and an unwieldy apparatus is being wheeled into this warehouse, located in the shadow of the Brooklyn-Queens Expressway near where residential Carroll Gardens meets industrial Gowanus.
Other Half Brewing has been getting a lot of love lately for its approachable IPAs, as well as for its decision to put them into tallboys, which the brewers procure from popular mobile canning company Iron Heart.
This, in a nutshell, is what brewing in Brooklyn looks like these days.
Other Half got its start with Matt Monahan and Andrew Burman, friends who had cooked in restaurants together. Monahan was into home brewing, and the two dreamed of going pro. At Greenpoint Beer Works, Monahan met brewmaster Sam Richardson and became an instant fan of his beers. The three decided to team up. Richardson held onto his job for a little while as the new brewery got off the ground. Now that they're up and running, the partners have hardly slowed down.
As the cans shuffle along a conveyer belt, each getting filled and sealed, a whiff of grassy hops fills the air. At Other Half, hops play a starring role. Its IPAs, like the rest of its beers, are endlessly drinkable, while still exciting the geek set. They're hoppy in the fruity and floral sense. It's not just about bringing the bitter.
"That's what we like to drink, so that's what we make," says Monahan. "We make farmhouse-style beer, too, and we have a decent sour program given the size of our brewery. But the bread and butter is definitely the IPAs. We focus on dry, flavorful, aromatic IPAs."
Operating in New York City, with its seemingly unquenchable thirst for good craft beer, has allowed the brewery to be as versatile and prolific as its three partners want it to be. It certainly keeps brewmaster Richardson busy. He spends the bulk of his time sourcing hops for new recipes. It's a trickier endeavor than you might expect, given that the most sought-after hops are sold out until 2020. Breeders sell their most elite designer varietals as futures, Burman explains, with contracts signed some five years ahead.
"The thing with sourcing hops is not that it's hard to find them," says Richardson. "It's just hard to source them in a timely manner. There's low acreage and high demand, so you really have to plan ahead. It's all the aromatic, trendy proprietary varieties that are harder to come by."
In other words, exactly the type of varieties he's looking for. Other Half makes certain IPAs using a blend of hops, but it also makes single-varietal ones using fruity and aromatically compelling hops, like Nelson Sauvin, from New Zealand, and U.S.-grown Citra. The result is an IPA that's balanced and complex, with a nice bite.
Just a small percentage of what Other Half makes gets canned. The rest is on draft. The serious beer bars in New York that were drawn to the brewery from the start have a hard time keeping its beers in stock. Much of what gets kegged and shipped on a given day is consumed within hours.
"We put out, on average, a new beer a week. Sometimes two, sometimes three," Monahan says. "We're always working on something new. We don't pilot anything. We don't test-batch. We just make stuff."
Other Half Brewing Company
195 Centre St.
Brooklyn, NY 11231
347-987-3527
otherhalfbrewing.com
Read more about craft beer on Food Republic: