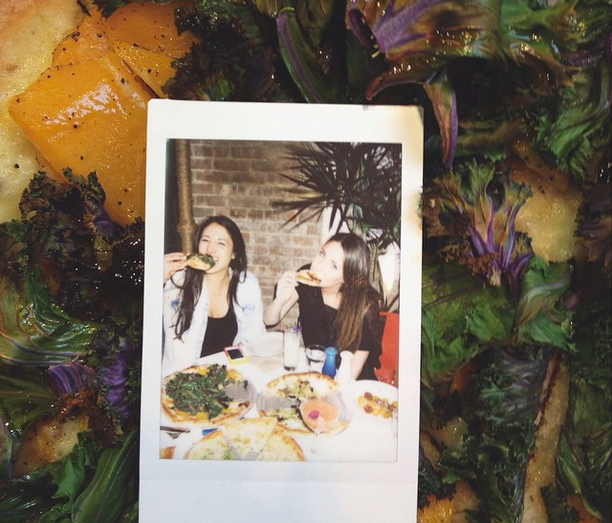 Welcome to the afternoon roundup! If it happened in food today, it's news to us. Here are a few stories that have caught our attention.
Urban design: NYC's own ecosystem may help reduce damage from another potentially devastating storm in the form of delicious, delicious mussels. The helpful bivalves, which grow in dense clusters on barrier walls and naturally in shallow shoals, can weaken incoming waves.
Pizza: You should be following @H0tGirlsEatingPizza on Instagram. Why? Photos of Polaroids on top of delicious pizza about to be devoured by the attractive lady in the shot. Enough said.
Ethics: You've always wanted to know whether "borrowing" a splash or two of salad dressing counts as stealing food from the office fridge. Salad eaters, fry dippers, sandwich makers, heed this call: You may be a thief. It's important to find out.
NYC: Top Chef alum Leah Cohen's Lower East Side restaurant Pig & Khao is offering a special Taste of Philippines menu. The four-course, family style tasting menu includes classics like a Filipino spring roll, sizzling sisig and dinuguan stew.
Soda: Let's weigh the pros, cons and most of all, realities of implementing soda taxes by city, state and country. Will soda drinkers pay the tax?
Farming: Meet everyone's favorite unmanned drones! What are they doing up there? Oh, dispersing seeds evenly across farmland. Helping harvest wheat. Looking supercool.
Craft Beer: Sierra Nevada has opened an experimental 20-barrel pilot brewhouse in, of all places, Asheville, North Carolina.