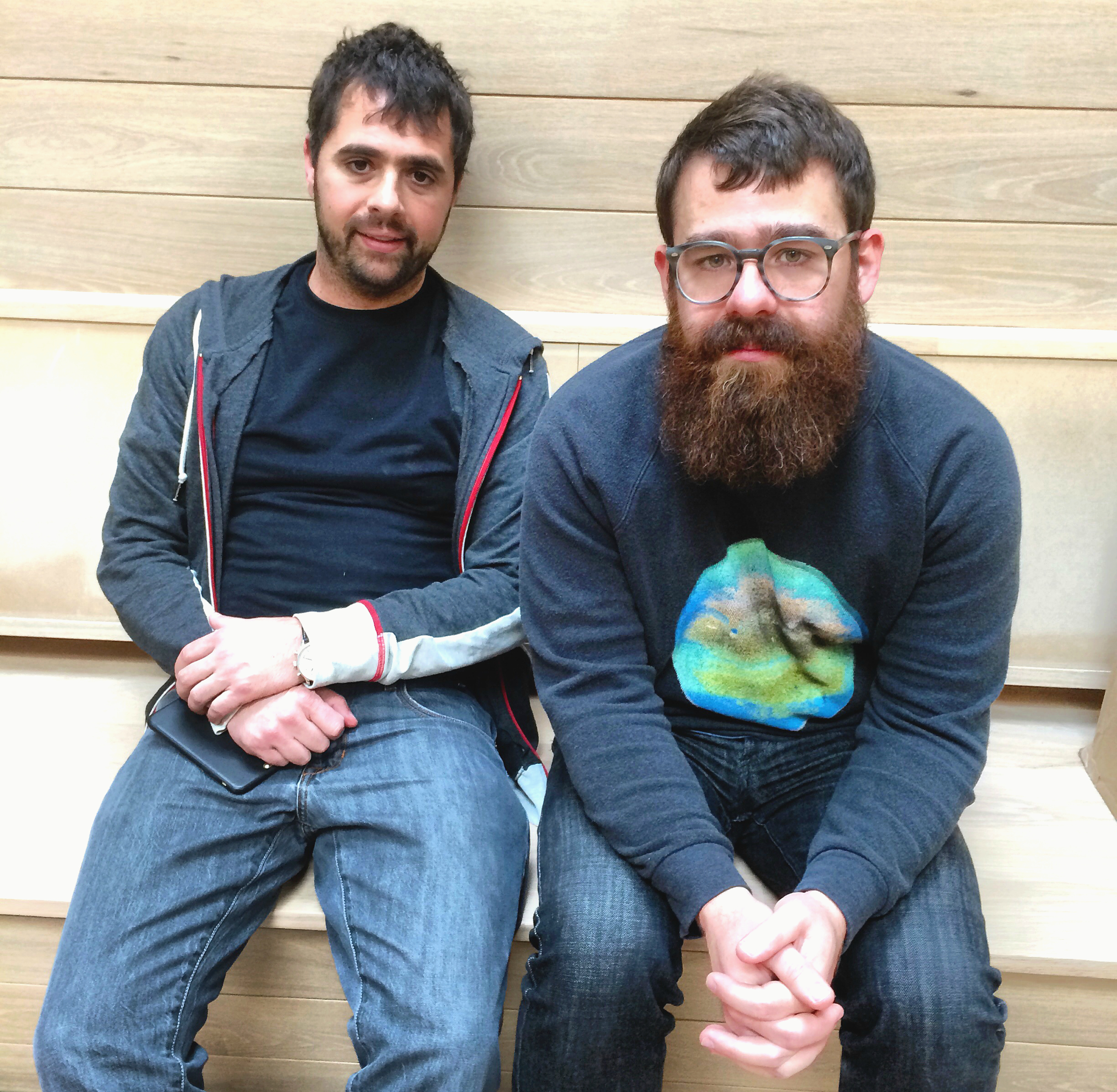 Welcome to Italian-American Week, where we're taking a bit of a break from our usual stories to focus in on the important stuff: Red sauce, stuffed pasta, porchetta and the chefs and home cooks making it all happen.
"There will be a meatball," says Vinny Dotolo, sitting in a construction site caked with plaster and paint dust. "And some kind of cutlet," interrupts Jon Shook, who supposes this chicken or pork cutlet would best be used as part of a crusty sandwich, perhaps only offered at lunch, and be named after one of the two's young children. Shook and Dotolo are opening an Italian-American restaurant in their adopted hometown of Los Angeles, a city that neither of the Florida natives initially thought needed a shot of red sauce to the vein. But six-plus years after opening their meat-centric hit Animal on Fairfax Avenue, and their subsequent hits Son of a Gun (casual seafood), Trois Mec (hard-to-define tasting menus in partnership with Ludo Lefebvre) and Petit Trois (easy-to-define classic French bistro, also with M. Lefebvre), it was time to create a restaurant so significant, their names belonged on the awning.
Jon and Vinny's will open later this spring, just down the street from Animal, in a space that will also house company offices, a test kitchen/event space and a small wine shop (Helen's) run by their longtime director of operations, Helen Johannesen. And from the start there was no doubt that the restaurant would take an Italian-American approach.
"A lot of times when you're opening a restaurant it's like a reflection of where you're at in your life," says Shook, who has a two-year-old daughter with his wife, actress Shiri Appleby. "And now with our kids, and living in this neighborhood and being pretty cemented here, we want to have a place that our kids grow up in. This is where they will learn to eat."
Dotolo describes Jon and Vinny's menu as a reach back to the Italian restaurants of childhood for "everybody in America," but with cooking informed by the lighter touch expected by Los Angeles diners. Californian-Italian, you could call it.
"In the last 10 years, L.A. has developed this very specific kind of Italian that is absolutely Italian-American, but not in the old-school red-sauce way," says Besha Rodell, the current restaurant critic at LA Weekly. "It's pretty rustic. Not modernist, but contemporary." Rodell credits Nancy Silverton (Osteria Mozza) and Suzanne Goin (Lucques, A.O.C.) with being at the forefront of the movement, serving pizza, pasta and focaccia that's rooted in regional Italian cooking but using the abundant California farms (and purveyors and waterways) to full advantage. Newer restaurants like Gjelina and Alimento have continued in the tradition, and it's obvious that today — contrary to published reports — L.A. is most certainly not allergic to carbs.
With past openings, Shook and Dotolo never had the time to test recipes ahead of openings. "We'd just get into the kitchen and start cooking," recalls Shook. But with this one, while it's still been hectic and packed with the typical headaches, like tables being cut a few inches too short (a topic of heated conversation during this reporter's early visit), there has been some time to plan and calculate. They've worked hard on tweaking a Bolognese served with polenta — once a fixture at Animal but retired to slight public outcry. Eggplant parmesan is to be coated with pecorino and bread crumbs, then double-fried in olive oil. Shook mentions an arugula pesto ("a little different take") and prawns, grilled over wood with lemon and crushed chile, as dishes likely to land in the starting lineup. And he gets really excited describing a dish the team has been making a lot of but don't really have a home for yet: mozzarella. Hours-old mozzarella, made each day and sold in very limited quantities. "The curds are still warm when you're eating it," Shook muses. Talk about baiting the blogs.
"Pretty much any concept the two decide to do tends to become a trend here in L.A.," says Matt Kang, editor of Eater LA. Kang, who named Jon and Vinny's the most anticipated spring opening of 2015, says that Italian-American restaurants in Los Angeles have generally been relegated to old-school places like Dan Tana's, but more recently he has seen a lot of other chefs and restaurateurs realize that the genre is not only compelling but lucrative. Rodell adds that while Californian-Italian is a certified movement, the tomato-centric classics are still a compelling draw. "People are remembering that lasagna and sauce-drenched meatballs are really goddamned delicious," she says.
"I want to do a fucking killer calzone here," says Shook as we wrap up the hang, pointing at the open-kitchen space that will hold the restaurant's pizza oven. "Dude, I love them so much. I'll change my name to calzone." He then pauses to think it through a bit more. Perhaps the visions of patient customers waiting in line an hour, maybe two, for a bowl of rigatoni and slowly baked-to-order oven bread flashes. The pause extends. "Once you're in the space, and you're working and the time it takes to actually cook the calzone and to do the calzone correctly, depending on the team and the ebb and flow of the restaurant, it might not have a home," he says with slight disappointment. "Fuck, we might get in here and turn this into a Mexican restaurant," he says with a big smile. "Dude, I'm kidding."
Read these Los Angeles stories on Food Republic: