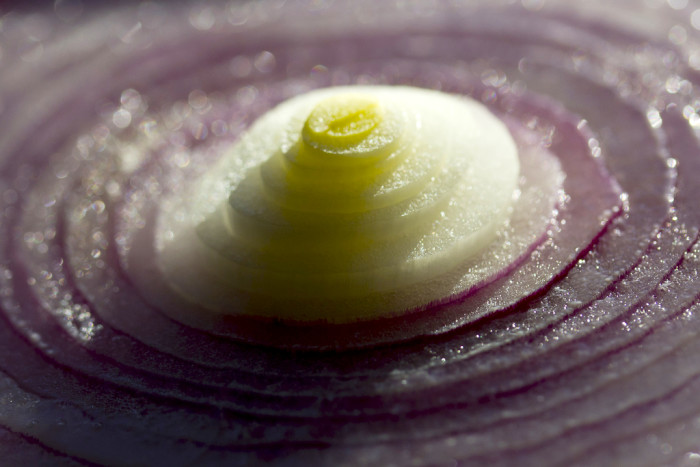 Welcome to the afternoon roundup! If it happened in food today, it's news to us. Here are a few stories that have caught our attention.
Restaurants: A London restaurant has an interesting take on BYOB. It's still BYO, but instead of booze, you bring your own ingredients and they cook them. Choose wisely — you get what you put into it.
Vegetables: Love onions but hate the way they make you cry (and smell)? The long-planned British varietal Asda Sweet Red is the answer. Milder and crunchier, they just might replace apples at snacktime. We'll see.
Michelle Obama: The First Lady is the first person to land on the cover of Cooking Light magazine in its entire 28-year run. FLOTUS's "Let's Move!" campaign, focused on ending childhood obesity, is in great shape.
Events: Tickets to the Aspen Food & Wine Classic are officially on sale! If you've ever loved a taste-around, this is the World Series — celebrity chefs abound!
Takeout: Yelp acquired food-delivery service Eat24, because what use is a restaurant recommendation without someone to bring that awesome pad thai/burger/mac and cheese right to your door?
Soda: The Coke bottle may be going the way of the cigarette pack in NYC as a Bronx assemblyman introduces "educational legislation" that would add warning labels to sugary drinks. Will the stevia-sweetened "fantastically new" Pepsi True pass the test? Only time will tell.