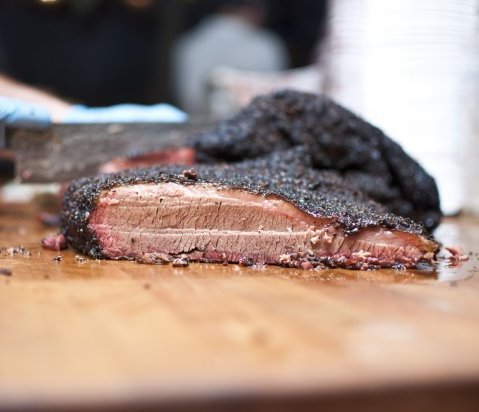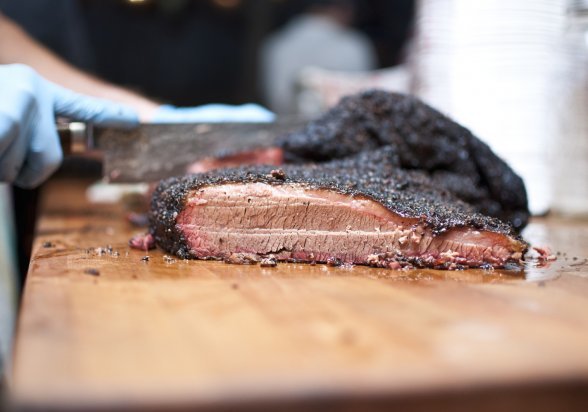 Welcome to the afternoon roundup! If it happened in food today, it's news to us. Here are a few stories that have caught our attention.
Celebs: Iggy Azalea was a big fan of Papa John's. Until a deliveryman allegedly gave out her phone number. After being bombarded with texts and calls, she's threatening a lawsuit against the pizza giant. You might say that Papa John's was "begging for it" with that behavior!
BBQ: Beef prices are soaring in Texas. A withering drought has resulted in fewer beef cows, as barbecue popularity reaches an all-time high. Experts are warning that these historically high prices might remain for several years. A "brisket bandit" pilfering thousands of dollars worth of meat isn't helping matters.
Sweets: You can now have your chocolate…and snort it too? A Belgian chocolatier is selling a cocoa powder-sniffing device that he originally created for a Rolling Stones party. Finally, a way to get some real nose candy at your next party!
Religion: Pope Francis emphasized the "right to food" as fundamental in a video address to 500 experts this weekend. These experts are working on a wide-ranging document — to be presented during Milan's Expo 2015 later this year — aimed at raising awareness and proposing solutions to issues including hunger, obesity and food waste.
Festivals: The Kosher Food & Wine Experience is happening this evening, February 9, at the Metropolitan Pavilion in New York City. Check out the Kosher Wine Society's website for more details.