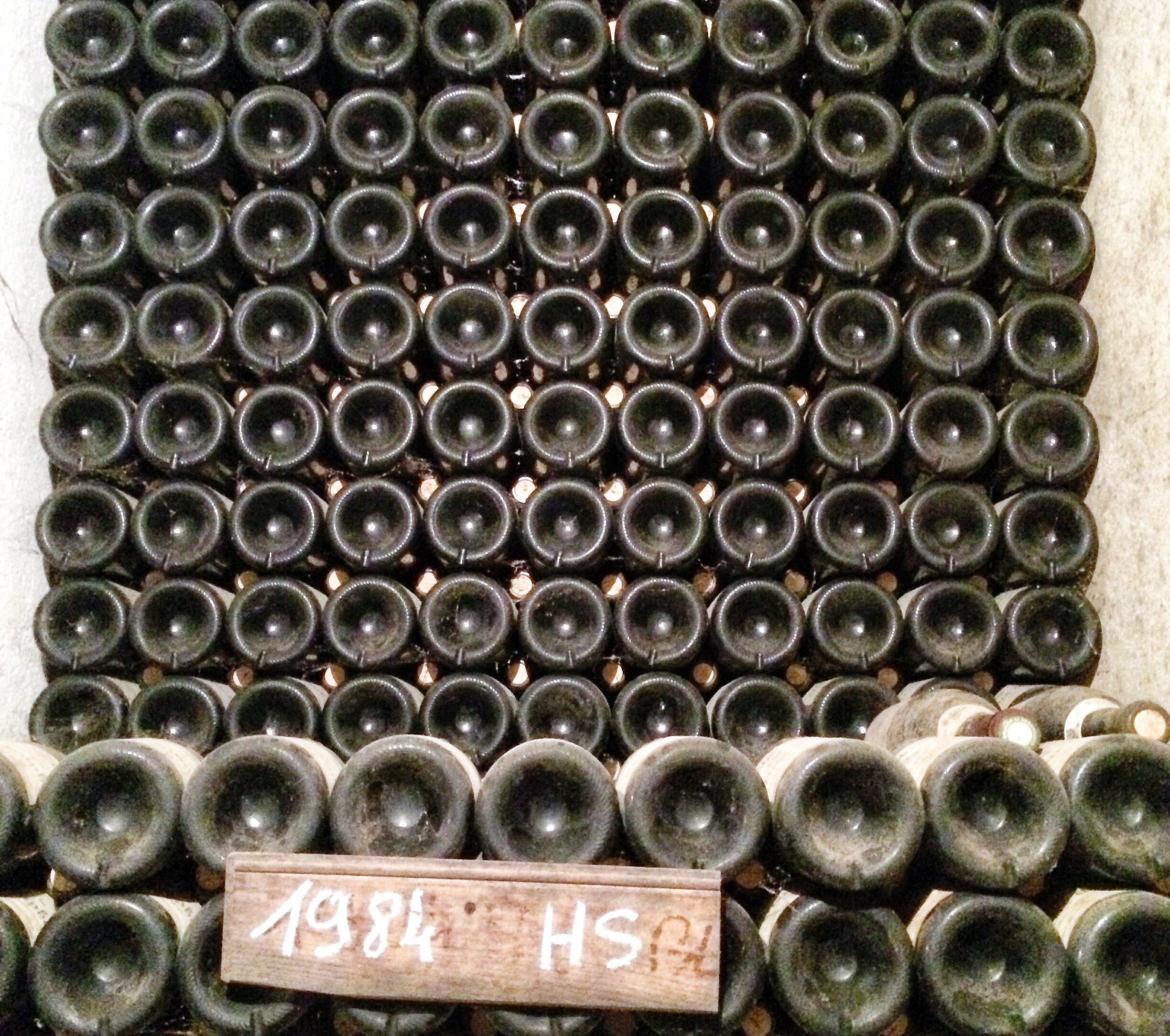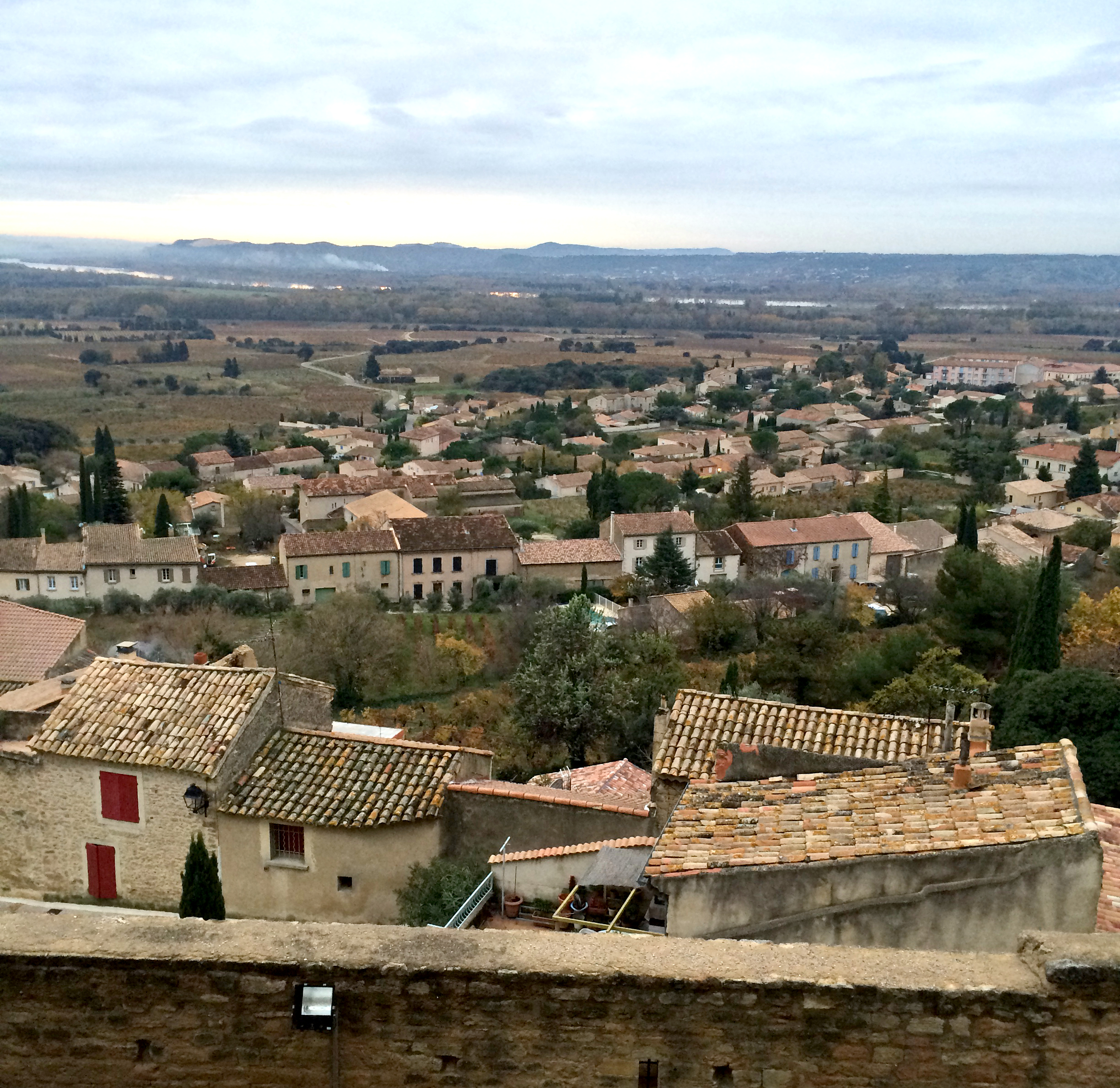 Châteauneuf-du-Pape brings two things to mind: Very old things and New York City chef Justin Warner's rap game. An explanation is needed.
Châteauneuf-du-Pape is a small town located near Avignon on the left bank of the lower Rhône River. Situated at the top of the village are the ruins of a 14th century castle build by Pope John XXII during the Avignon Papacy (1309 to 1377), a period when seven popes lived in Southern France, rather than Rome. This is how the town got its name; you can visit the breathtaking Palais des Papes in the old city of Avignon for a tour, which includes much information about the papal kitchen and well-stocked wine cellar. Apparently, the popes loved to drink "prodigious" amounts of the stuff, according to this well-researched story.
Now, according to one guide on a recent tour of the Palais, the wine back then wasn't so hot — aged for a short period of time and drunk relatively quickly, soon after the fall harvest. But nonetheless, Pope John XXII was a fan of the stuff and around the time he built the castle on top of the hill (which served as a vacation home of sorts during the hot summers, and would later be partially destroyed during Nazi occupation), he planted grapes in 1317, which set into motion the wine region that is famous today.
"One of the oldest wine-growing regions in France, Châteauneuf-du-Pape endured a century or more of being ignored, misunderstood, under-valued and under-appreciated — despite remarkably high levels of wine management and winemaking," writes regarded wine guy Robert Parker in the introduction to Harry Karis' exhaustive book on the region. Parker, a longtime fan of Rhone wines, adds that while the 1980s and 90s marked a period of renewed interest in CNDP, today the wines are still in a place of relative obscurity, and many of the 140+ wineries distribute only throughout France and select parts of Europe.
Tasked with changing this trajectory is Michel Blanc, Director of the Châteauneuf-du-Pape Wine Organization. An animated speaker with a bit of a mischievous smile, Blanc picked us up in a van emblazoned with the line "In Grenache We Trust" and true to the statement, Grenache noir is the predominant grape varietal used in the winemaking (around 70%). With this, the wine can be difficult in its infancy — and big even still with maturity, around 14% APV. As a general rule, the wine needs at minimum five years of maturation, though a representative from Domaine du Vieux Telegraphe — one of CNDP's most-famous producer — told us she really only drinks it after 10 years. Old. These wines need to be drunk old.
"We have done a big job with the Grenache grape image, showing winemakers, sommeliers, retailer and consumers that Grenache is modern, adapted to urban consumption, fruity, easy to drink young, but also with a huge aging potential if you forget a bottle in you cellar," says Blanc.
After meeting up in France, Blanc kept in touch and started sending us a lot of information about the region, as well as YouTube links to various Daft Punk songs (the French love Daft Punk obvs), as well as CNDP's most-famous supporter, the Beastie Boys. "Like a bottle of Chateauneuf du Pape / I'm fine like wine when I start to rap," raps MCA in their 1998 track "Body Moving." It's undeniable that the region is not simply famous for boldness and traditions dating back to the 14th Century. The name, which rolls off the tongue like a buttery Chardonnay, is simply fun to say and has worked its way into pop culture.
"The first words I learned to say that would get me a wine that I like was Châteauneuf du Pape and turns out that if you utter these magic words and produce around 45 to 80 bucks, you will usually get that romantic wine experience," wrote Courtney Taylor-Taylor, frontman of the band The Dandy Warhols and an upstart winemaker himself.
But our personal favorite CNDP pop-culture crossover is from New York City chef Justin Warner. Think "Drop It Like It's Hot" mashed up with your new favorite French wine regions. We'll let Warner take it from here:
While Michel Blanc is hesitant to play favorites with his beloved appellation, here are a few of his favorite wines. You can look for these names at your local wine shops and restaurants. And if you happen to be visiting Provence, make sure to book appointments in advance, as some wineries are open by reservation only.
Château la Nerthe
Route de Sorgues, 84230 Châteauneuf-du-Pape, France
chateaulanerthe.fr
Domaine du Pégau
Avenue Imperiale, 84230 Chateauneuf du Pape, France
pegau.com
Château Fortia
84230 Châteauneuf-du-Pape, France
vin-chateauneufdupape.fr
Clos du Mont-Olivet
3 Chemin du Bois de la Ville, 84230 Châteauneuf-du-Pape, France
clos-montolivet.com
Vieux Télégraphe
3 Châteauneuf du Pape Rd, 84370 Bédarrides, France
vieuxtelegraphe.com
Read more stories from Food Republic's France Week:
---
This post has been brought to you by our friends at the France Tourism Development Agency: