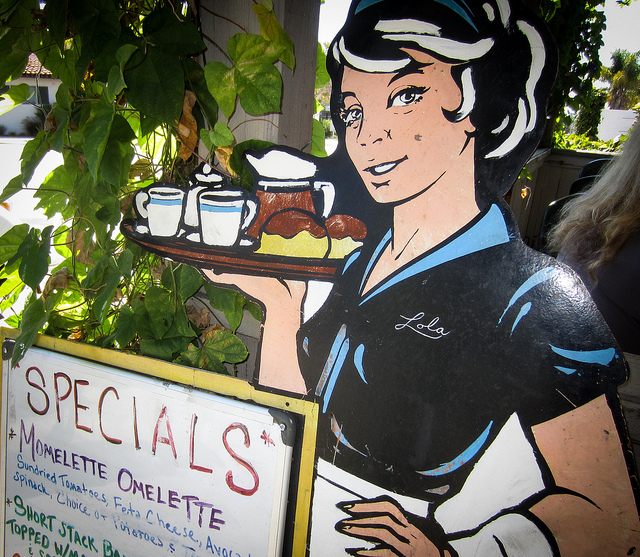 Whatcha doing Tuesday, October 14th at 11 a.m.? Rallying against sexual harassment in the restaurant industry? Demanding equal pay for women? Us too! Days after the release of The Glass Floor: Sexual Harassment In The Restaurant Industry by The Restaurant Opportunities Center (in conjunction with a dozen other pro-equality organizations including playwright/activist Eve Ensler's One Billion Rising), a rally will take place at New York's City Hall to support the…awh, heck, the ALL OF THE female restaurant workers who have experienced harassment or other workplace abuse.
Tuesday's "Not On The Menu" rally gives voices to the women impacted by the restaurant industry's low wages and seeks to encourage anyone with experience in the restaurant industry to share their stories and fight the notion that sexual harassment and other forms of discrimination in the restaurant industry is 'just part of the culture.' In the midst of a series of public hearings held by the New York Wage Board, responsible for determining the future of NY's $5 sub-minimum wage, this call to action is especially timely. Women make up 70% of servers in America, as well as a growing number of kitchen staff.
Related: How 'Bitch Pudding' Sweetly Symbolizes The Plight Of Female Chefs In America
It hits home for us to hear this news in official report form. One Food Republic staffer who's worked as a server and line cook recalled overhearing another cook tell a busser that she'd be more useful as a hostess, then ::garbled Spanish and manly giggles:: while she was expertly breaking down vegetables for that evening's service, as per her job description. (Okay, it was me, Jess).
"Uh, do you want to take care of this monster pile of onions?" she asked him, retroactively, just now. "Cause I thought I heard Spanish for 'you would much rather chop this monster pile of onions so I can keep an eye on the caramel you're going to burn in 3…2…'"
So join your sisters in culinary prowess downtown for a good old-fashioned chat about the state of things. It's a conversation that's already happening. -Jess Kapadia, Senior Editor
More big ideas on Food Republic: