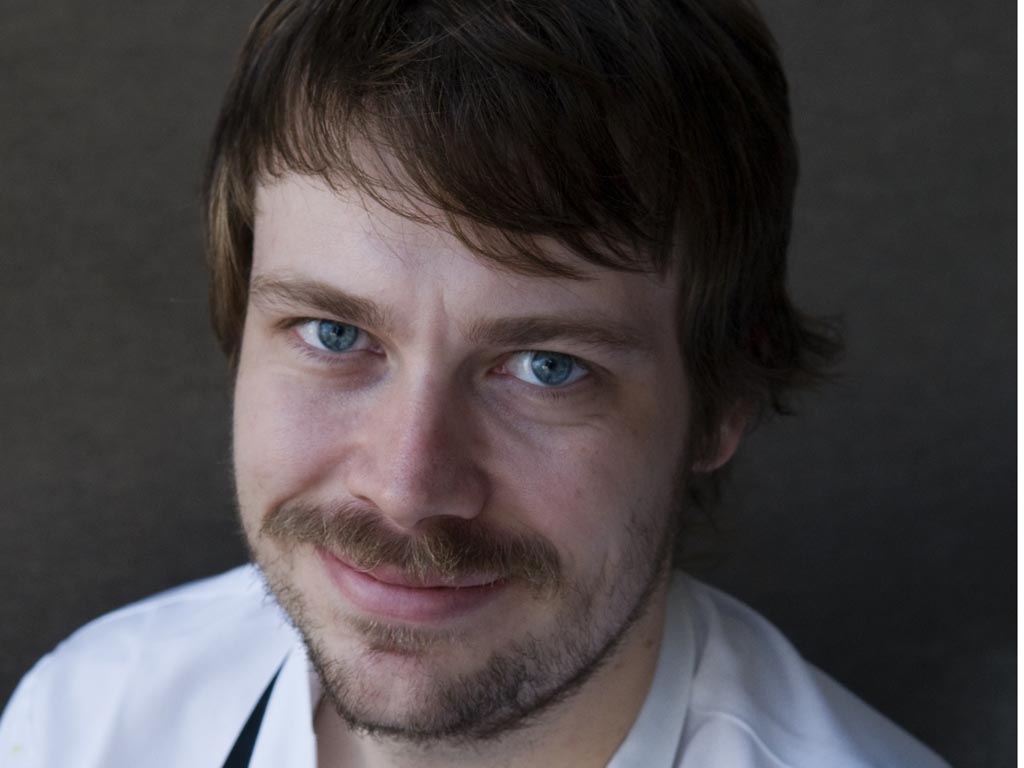 David Posey, chef de cuisine at Chicago's Blackbird restaurant, is leaving after seven years. You may wonder why someone would ever leave that post. You, friend, have never been David Posey, James Beard Rising Star chef finalist two years running. We here at Food Republic know that's basically the same as winning the Rising Star Award two years in a row.
We sat down with the chef a year ago to discuss intensive meat-sourcing, culinary school and why Chicago is the best food town in America. And clearly, it's about to get better as Posey goes off on his next journey: a yet-unnamed and totally undetailed solo venture. We love it already and can only hope Posey's fiancée, Publican pastry chef Anna Shovers, has a hand in the dessert plans. FR recipe developer and contributor Paul Harrison grew up with Posey in Arcadia, CA and fondly recalls a suburban teenager with the ability to make restaurant-quality food in his mom's kitchen.
"David's the first person I knew in my generation who really knew how to cook," says Harrison. "I remember him making a burger for me in high school that was like "Holy shit, this is good! How the hell did you do that? His mom used to make killer bacon-wrapped meatloaf and quadruple-decker nutella sandwiches for lunch, so maybe that factors in."
More chef news on Food Republic: