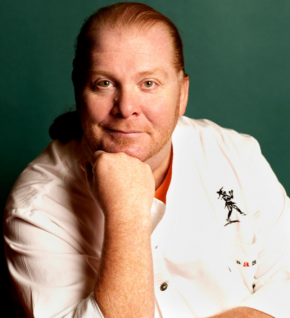 Chef Mario Batali is behind a new company that will create food and lifestyle programming targeted at millennials. In additional to acting as chef and owner of restaurants in six American and global cities, Batali is already involved with a foundation, retail culinary products and is the author of multiple books. His newest venture – a collaboration with Ogilvy Entertainement – is titled ccMF Productions and will look to explore the human component of food and food production, as first reported in Ad Week.
Though narrated food-related shows are not exactly a new concept (Batali himself has appeared on a number of television shows), the chef's latest venture aims to differentiate itself by emphasizing the work of young upstarts. While exploring the impact of how people eat and live, content – which will range from short video clips and reality shows to full-length documentaries – will feature rising chefs at Batali-owned restaurants, YouTube stars, bloggers and other experts. Most of the production company's content will be available for online and mobile distribution.
The production company's name certainly reflects the chef's boisterous personality. Never one to hold back, Batali revealed that ccMF is an acronym for "Chin chin motherfucker!" Appealing to the younger generation, indeed!
Read more about Mario Batali on Food Republic: