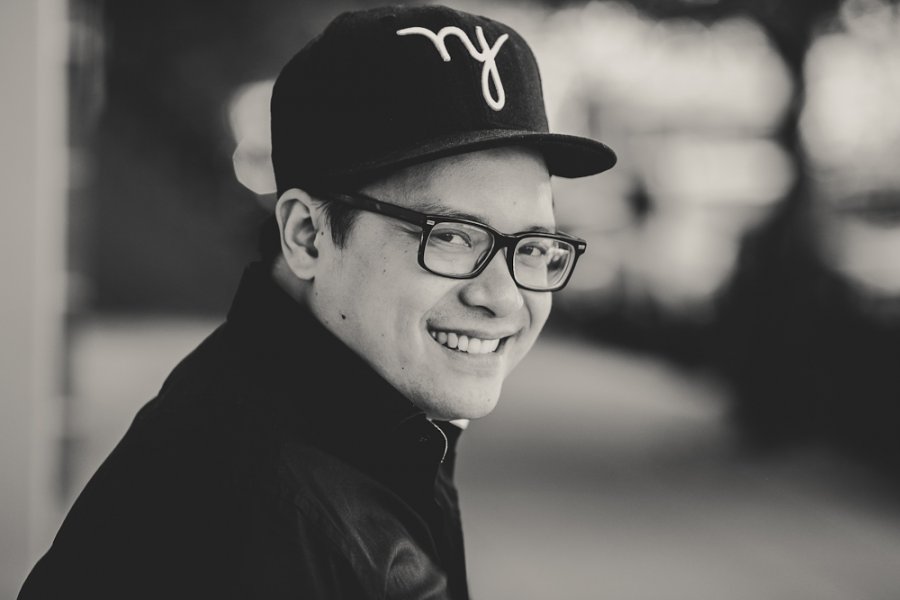 We are in the midst of the NBA Finals. As in, basketball is taking over our brains. And even though we are mostly Brooklyn Nets fans at Food Republic (sorry Danny), we just cannot look away. New York City chef Dale Talde is likely thinking the same thing — if you ever visit his Park Slope restaurant Talde, you'll likely see the chef rocking a Bulls snapback. Dude loves to ball. But Talde has taken his love of basketball a step further with his involvement in the Dynasty Project, a unique program he's hosting a fundraiser for Tuesday evening in NYC.
The program uses profits from our adult recreational basketball league (called Fastbreak NYC) to develop new and unique athletic programs geared toward Asian-American youth. One of the most popular initiatives is the "We Run As One" Youth Summer Basketball League, which takes place at Playground One right across the street from the Alfred E. Smith projects on the cusp of Chinatown and the Lower East Side.
"We run the league here because we not only want to introduce athletics as an essential part of a well-rounded upbringing for Asian-American youth, which is hardly a given, but to also compel these youth to interact and play with their non-Chinese neighbors, many for the first time," says Executive Director Ren Hsieh. "There is nothing else like this league in the city."
Talde is on the Dynasty Project advisory board and last year, he and fellow chef Eddie Huang sponsored one of the youth teams in the WRAO league. More on Huang's love of basketball here.
At Tuesday's event, guests try their hands at blackjack, craps and roulette, while enjoying food from Talde's popular Brooklyn restaurants, Talde, Pork Slope & Thistle Hill Tavern.
Event Details
Tuesday, June 10, 2014
Arena
135 W 41st St between 6th Avenue & Broadway
6:30pm – 10:30pm
For tickets, visit the Event Bright page