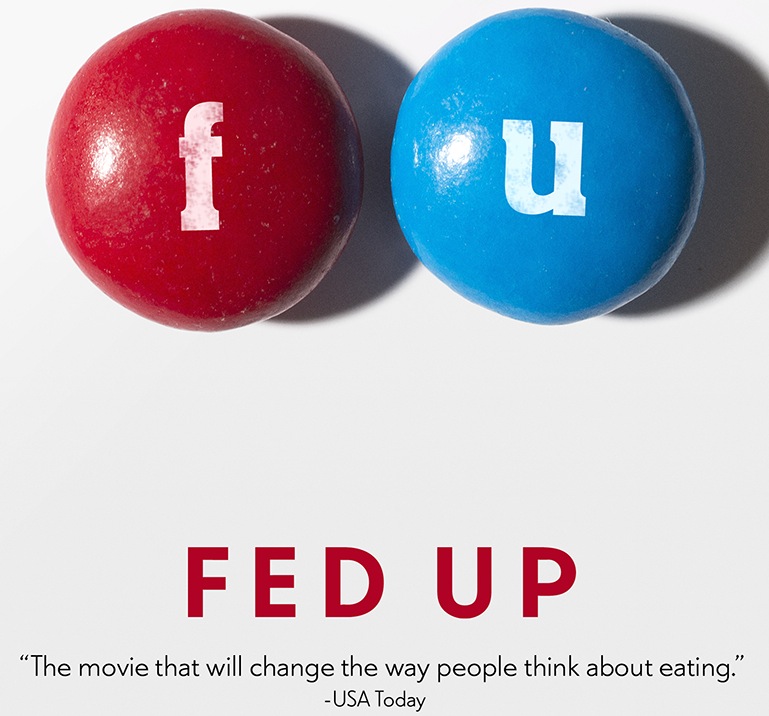 Fitness club memberships more than doubled across the United States between 1980 and 2000. During that same time, the obesity rate also doubled. How could this possibly be? A new documentary from executive producers Katie Couric of ABC News and Laurie David (producer of the Academy Award-winning An Inconvenient Truth) highlights the reasons that America's children have grown up unhealthier than ever before. Acquired by RADiUS-TWC at the Sundance Film Festival earlier this year, Fed Up is based on the premise that everything we've been told about food and exercise for the past 30 years is wrong.
The documentary, which Food Republic saw an early screening of last week, focuses on the shockingly large number of places in which sugar is able to hide in the food we eat everyday. "Sugar is the new fat," explained Dr. Mark Hyman at last week's press conference for the film at New York City's Regency Hotel, before detailing how many products marketed as "low-fat" may contain over double the amount of sugar as "regular" versions. At our current rate, the film's producers estimate that one in three Americans will have diabetes by 2050 and that 95% of our population will be overweight or obese in two decades.
The film will be released in 20 of the country's biggest markets beginning May 9 — and continue to roll out in theaters throughout this summer. "One of our goals is to get this film into every school in the country," said David. A fully dubbed Spanish version will be available on May 16 featuring narration by Mexican actor Kuno Becker.
The film's producers cited the fact that Hispanic teens see 99% more advertisements for junk food than their white counterparts. Couric also noted that for the first time in history, children have shorter life spans than their parents. "We want kids to take back their health," she concluded.
Read more about Movies and Food on Food Republic: