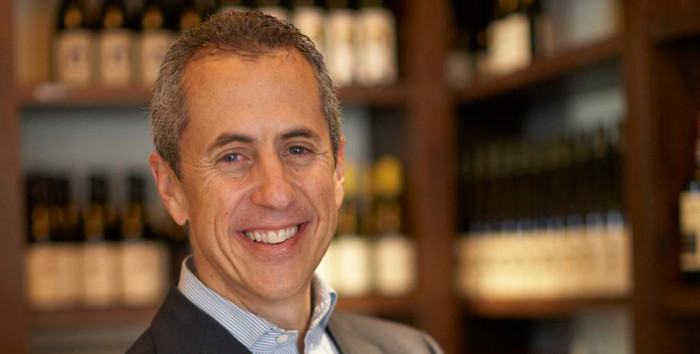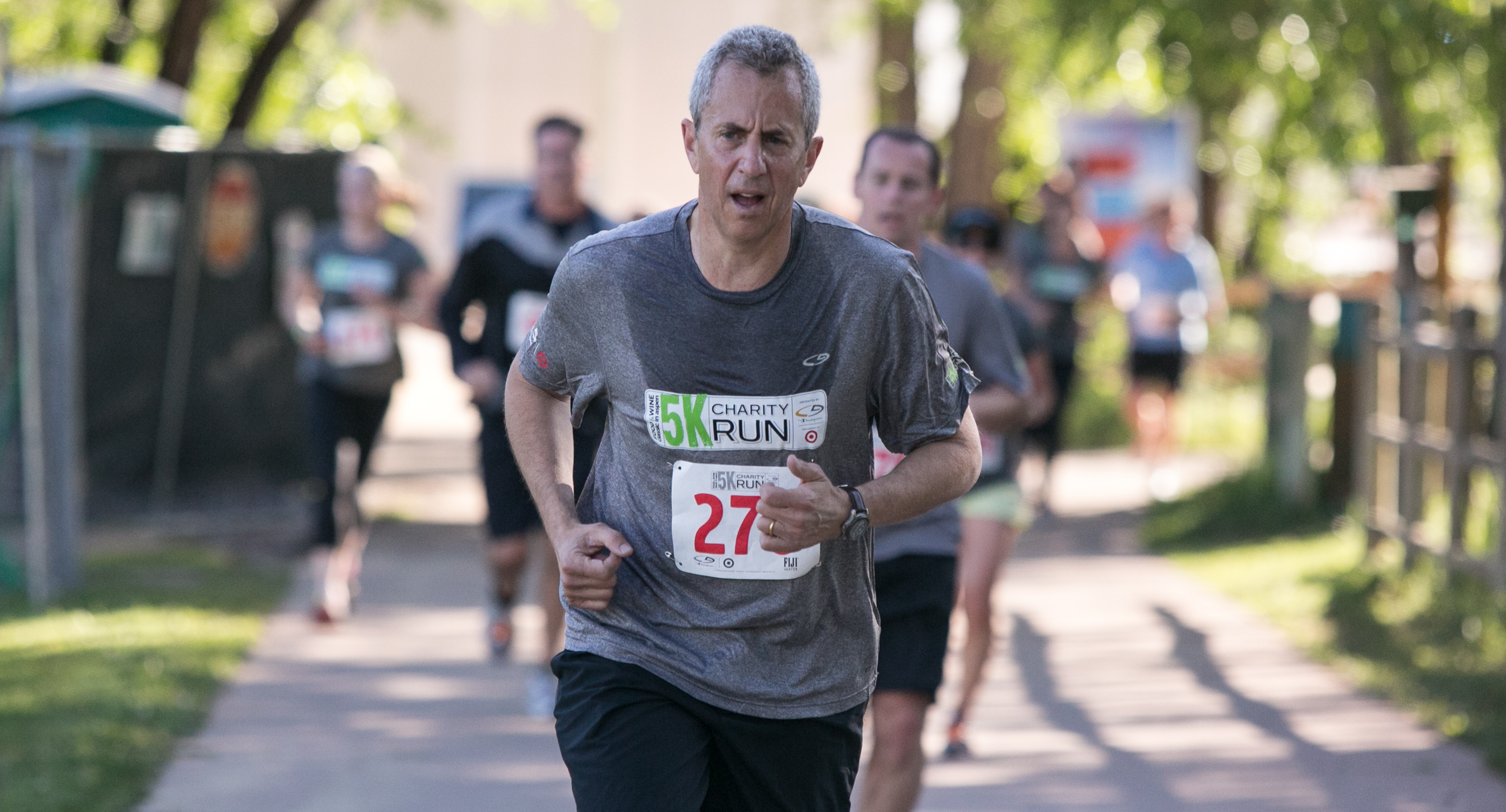 In 1985, at the age of 27, Danny Meyer opened Union Square Cafe — a hospitality-first, food-first, wine-first, staff-first concept that launched a magnanimous sprint to redefine all aspects of the restaurant business. By all accounts, Meyer has very much won this game. Proof of concepts: Fine dining (Gramery Tavern, Eleven Madison Park, North End Grill), barbecue and jazz (Blue Smoke), Indian (Tabla), Roman (Maialino), haute-museum (The Modern, Untitled) and a little hamburger stand called Shake Shack. Homeboy is seriously busy, which is why it was such a pleasure to grab him for a sit down at last week's Aspen Food & Wine Classic.
We're currently seeing the food in airports being reconsidered in a big way, with credit to you opening Blue Smoke and Shake Shack at JFK. Do you feel this is all cutting edge?
I don't know that I would say "cutting edge" because they're both things that we have done before. Good food is good food, and you don't have to go to a fancy restaurant to get it, nor do you want to go to a fancy restaurant to get it. You want to be able to get it wherever you are – at a ballgame, at an airport, at a museum.
And those are all places that you have restaurants at!
And I wouldn't say that we're so much cutting edge as we're realizing that it's a marketplace that is underserved and deserves to be served. Many have done it before us and many will do it after us.
What else is underserved?
Prisons [laughs].
Even a convicted murderer should be allowed a Shake Shack burger once in their lives.
[Laughs.] In all seriousness, what all those three have in common is that they are in the arena of what has classically been captive audience dining. Historically, the food service in a captive audience situation gave people the lowest common denominator at the highest possible price because they were captive.
We are all hostages to meals of Sun Chips and rotten fruit!
Yeah. We started doing this with our own jazz club — Jazz Standard. Historically, jazz clubs were captive audience places and they made you eat there. There was a two-drink minimum and a certain food minimum.
So what about bigger picture?
Places of worship! A little myrrh and honey [laughs].
Switching gears, Turkey is kind of messed up right now. Are you still full steam ahead with opening a Shake Shack there?
It's open. I was there two weeks ago today and can show you a picture of protestors in Taksim Square. Putting aside the political aspect, which is not a nice international or human story for sure, the city itself has remained, very fortunately, safe. The Shake Shack we opened is about a 30-minute drive from the big square and is way busier and happier than we could have ever imagined. We don't really have the perspective of knowing what happens when a camera comes to our country. For example, if someone had focused their entire news programming on Newtown, which was absolute horror, I could imagine that there would be some people who would say that the entire country is not safe. It's true that a sane person should draw some conclusions from Newtown, just like a sane person should draw some conclusions from Taksim Square.
So, the burger is going to do well in Turkey. How did you end up there in the first place?
We have a partner in the Middle East — in Kuwait — and when we began working together almost five years ago they said that if this works well there, it will also work well in Turkey. Do you know how many people live in Istanbul?
I'm thinking 8 million.
I'm thinking 15 million. It's the only city that I've ever been to that lives in two different continents and is divided by one river. It's wild.
Generally speaking, what is the question that you are most asked by people on the street?
The two questions that I get asked more than anything are: "How do you guys attract so many amazing people to work on your team?" No matter what restaurant it is, whether it's barbecue, black truffles or burgers, there's a certain sparkle. And: "How do you think you can sustain that, even as you grow?"
What are the biggest challenges you are facing?
The question I get asked is how I can sustain the culture as I grow. The answer is, "What if that question is the wrong question?" What if the question were, "How can we use our growth to advance our culture?" That's really what we're trying to do. If we can open a fine dining restaurant every two or three years — I don't really want to wait 10 years like we did between Union Square and Gramercy. We waited five years between The Modern and Maialino, and two-and-a-half between Maialino and North End Grill.
North End Grill was two years ago. What are you working on now?
Well, we're working quite a bit ahead on what we now call Untitled at The Whitney. The Whitney is moving all the way to the bottom of the Highline. I don't know if the restaurant will be called Untitled — it might be called Titled, who knows? I'm kidding about that. But we're thinking a lot about that right now. That won't be a museum café. It will also be a restaurant, like The Modern, that will be open to people who are not going to the museum.
What restaurant concept do you wish you had opened, because it's done so well?
I can go the admiration route. I can't fit too many radio stations on this dial, so no regrets.
Do you dine out a lot?
I do. I dine out at a lot of restaurants that are opened by people who have once worked for us. I just love seeing what different people do, taking the time they spent with us and then putting their paw print on something.
Can you give me some names?
Oh my gosh, I don't know where to start. I'll be in Brooklyn for a minute.
I spotted you once at Battersby. I don't know, did those guys work for you?
Only in three of our restaurants. Tabla, Union Square Café and Gramercy. Franny's, she was at Tabla for a bit. I can't wait to go back to Do or Dine. Justin Warner was at The Modern.
Will you ever touch Asian cuisine? It's pretty much blowing up these days. You see it everywhere.
Tabla was Asian, but I think you're thinking more Japanese. When you asked the question about what I admire that we just haven't done, I love good Japanese cooking. Do you know the restaurant Neta?
Yes, but I've never been.
They're doing a terrific job.
Is an Asian restaurant something you can see in your portfolio of restaurants? Or even at an airport?
I wouldn't say no or never, but it's just not something if you had not asked the question. A lot of times, the stuff that occurs to us has to do with the talent on our team. With Maialino, it's not that we woke up one day and said, "Let's do a Roman restaurant." It was the fantastic sous-chef at Gramercy Tavern who was ready to grow and his love of pasta made it easy. Sometimes, you don't know it until the passion comes from the team doing it.
But you might have a Korean-American or Vietnamese-American chef down the road…
I would listen if that ever happened, sure.
So, you have Shake Shack in Brooklyn. What about a restaurant in Brooklyn? Are you excited to do that, or is Manhattan enough?
Again, I don't think we can do more than one new one-of-a-kind place more than once every couple of years. That doesn't mean that it couldn't be or would never be in Brooklyn. I do think that we look at neighborhoods in New York a lot in the same way as a winemaker looks at vineyards if they have a terroir. I think the Brooklyn terroir is a very specific flavor and I love it as a patron. I don't know that they need a lot of extra help right now because I think they are doing amazingly.
How are the Cardinals going to do this year?
So far, they have the leading record in the MLB.
Do you go to games?
I was at the Mets-Cardinals game on Tuesday night of this week. The Cardinals won 9-2.
Do you still like the Mets, though?
I root for the Mets every single game they play except for those against the Cardinals. They play each other around six times a year, so that means that I'm rooting for them 156 times a year. That's pretty good.
OK, give me an update. What is the inning wait at Shake Shack now at Citi Field?
It's really not that bad! First of all, I would recommend going on StubHub and buying tickets in the Delta Club section because you get Shake Shack, Blue Smoke and El Verano Taqueria delivered to your seats. You can get some good values, depending on the games.
But in the outfield, you're thinking two inning wait? Three inning? That is my usual move.
On Tuesday night, they were playing the best team in baseball and no one was waiting even half an inning. We're doing well because everyone there is getting a Shack Burger or they're getting a Blue Smoke pulled pork, brisket or fried chicken sandwich, which are giving Shake Shack a little run for its money. Taco is always third but the people who love it will never move.
Are you going to do a taco shop one day?
It's a little odd to start a business in a stadium and bring it to the street. But, maybe.
More FR Interviews on Food Republic: