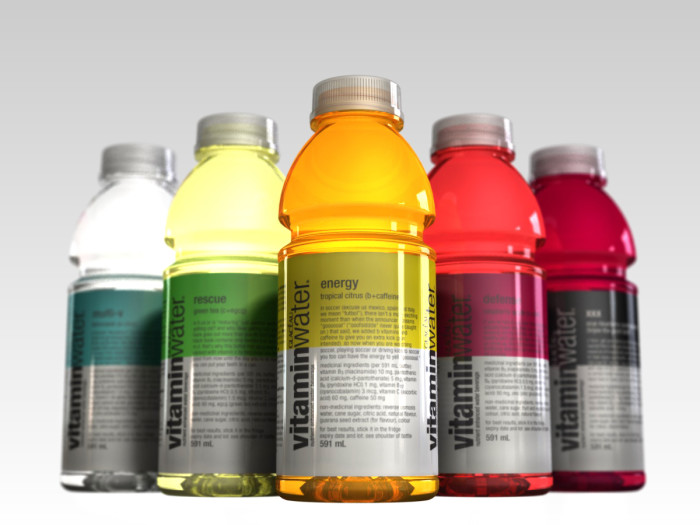 Are you a fan of Vitamin Water, POM or — for the jetsetters — Chinese KFCs? Is Chipotle your most treasured cheap lunch option? Are you still clinging to the hope that Coca-Cola might not be that bad for you? If so, this week in food politics may be a tough one to swallow. But lest you think the news is all grim, keep reading for a list of the Obamas' DC restaurants of choice and an in-depth look into the new FDA food safety measures.
This week, the Center for Science in the Public Interest (CSPI) filed a class action lawsuit against Vitamin Water claiming it violates FDA policy by posing as a health drink. Despite marketing the drink as a post-workout necessity (watch Colbert try to drink Vitamin Water out of a pill box here), Coca-Cola finds it ridiculous that any consumer would think Vitamin Water is actually good for you. The drink, which contains 33 grams of sugar and 125 calories per 20-oz bottle, is hardly better for you than soda. Chief litigator for CSPI, Stephen Gardner, minced no words, saying, "They [Coca-Cola] added vitamins to crap."
Similarly, pomegranate drink maker POM Wonderful faced litigation troubles over its own health claims as an "antioxidant superpower," and has been fighting the Federal Trade Commission (FTC) in court for over two years. This week, the FTC ruled that POM's assertions that it can help fight heart disease or prostate cancer are in fact misleading and unfounded.
Along with deceptive health claims, the soft-drink industry is struggling to downplay its role in the current obesity crisis. Coca-Cola went on the offensive and released a two-minute ad attempting to demonstrate ways in which the company is helping combat America's growing waistlines while reminding viewers that they need to burn off more calories than they consume. Unsurprisingly, the ad has done little to placate health advocates. Moreover, the recent release of the National Institutes of Health study that links soda consumption to depression makes it even harder to view Coca-Cola's ad without skepticism.
In fast food news, another Chinese food safety violation comes to light this time in the form of Yum Brand's China–based KFCs, which were serving chicken with higher-than-permitted levels of growth hormones, and in the U.S. Chipotle battles rising food costs (an unfortunate result of its commitment to premium organic ingredients) that are causing its share prices to fall. Don't wait until prices are too high to try Food Republic's prized Chipotle two-in-one trick.
Finally, before Monday's highly anticipated Inauguration festivities, consult this list of DC-area restaurants that the Obamas' frequent that will be open on Inauguration day.