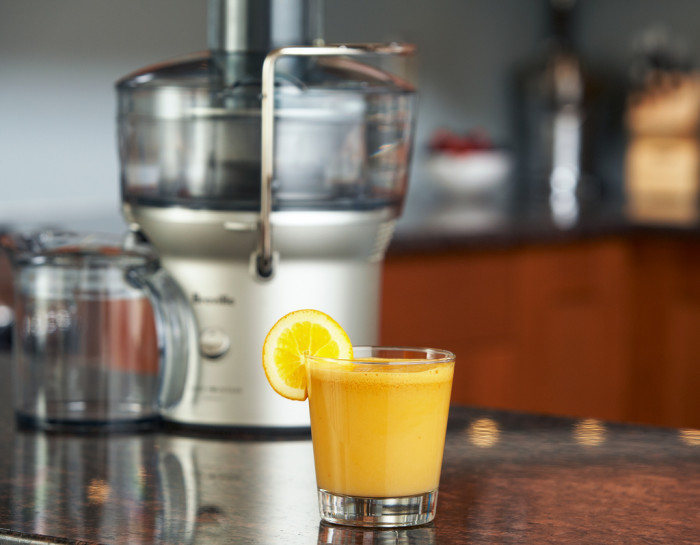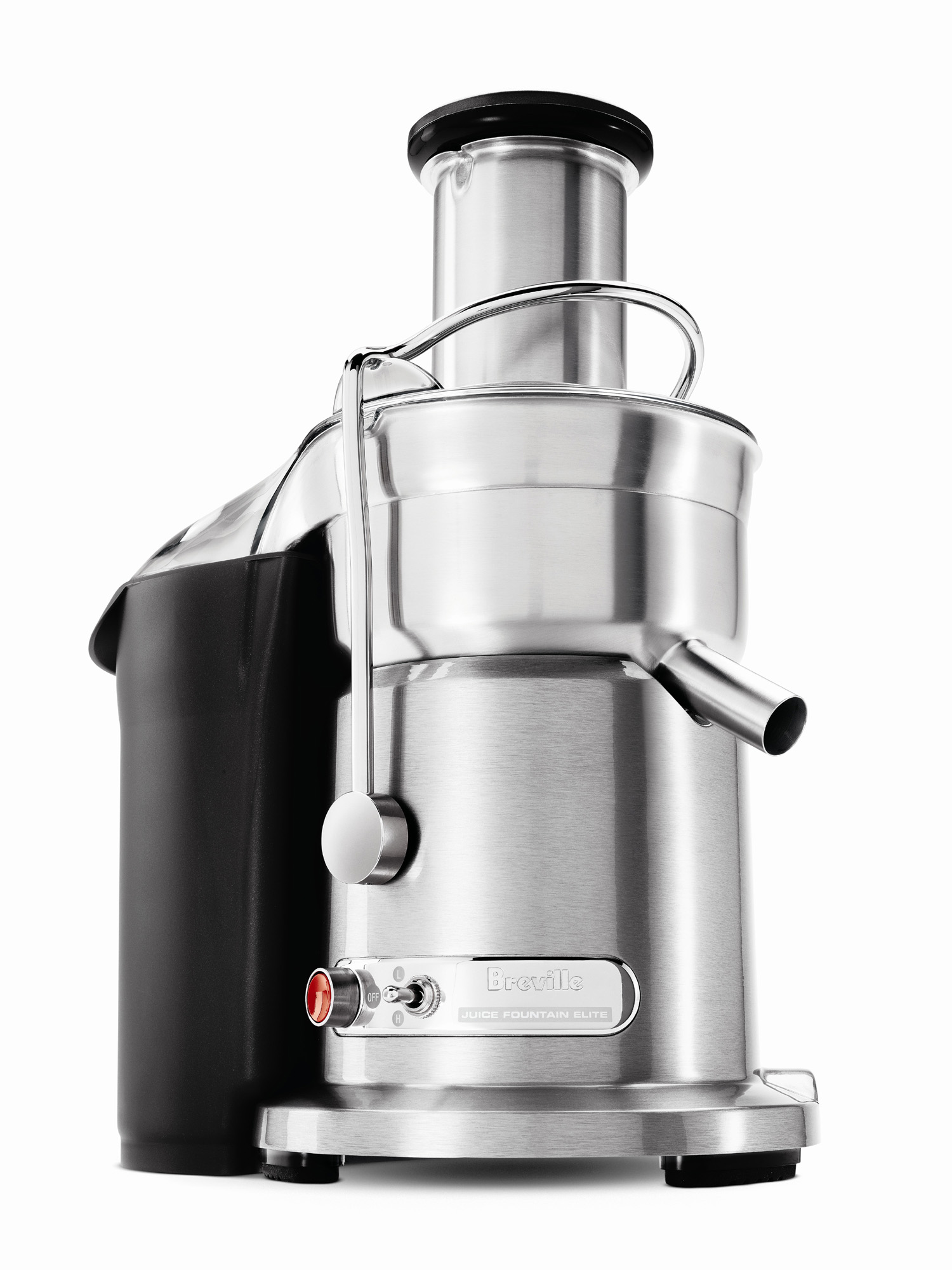 Most people don't like to hear about my juicer. As soon as I mention it, the term "juicing" comes up and everybody automatically assumes that I'm on some green-drink cleansing fast. But that's not the case at all. My wife and I had been visiting a few juice bars this past summer and after a while it seemed to make more sense to just buy the machine rather than keep spending $7.50 for each 12oz. cup. Now that I think about it, I applied the same philosophy to coffee a few years ago when we bought the stove-top Bialetti.
I've had my eye on the Breville juicers for a couple months, but haven't juiced at home since my parents bought Jack LaLanne's Power Juicer back in the 1980s. So after some research online and talking to other juiceheads, I purchased the Breville Juice Fountain Elite in the beginning of September for $300. It seemed then (and still does now) that it's a great juicer for any novice who wants to get into it.
Here's what you need to know. It takes up about as much space on your countertop as a Kitchenaid Mixer and probably weighs about the same. The difference is that I use this juicer about 20 times more than the mixer. In fact, I haven't gotten this much enjoyment out of a kitchen appliance since I brought a coffee grinder to Spring Break in Negril, Jamaica.
For the people who want to argue that the fiber is lost with juice, make a smoothie. If you're someone like me who typically misses breakfast or could simply use more vegetables and fruit in their diet, making juice is a lot better than eating nothing or a muffin off the street somewhere. For those who are worried that it tastes like shit, it doesn't. There are thousands of recipes on the internet (and on Food Republic), but I'll also give you a few quick tips to start with so you can ease into it.
I'm not a nutritionist. I'm just a guy with a juicer, so please do your own research on the health benefits of each fruit and vegetable, but here are my basics. First, wash everything and then keep it in sealed containers in the refrigerator. It just makes things easier in the morning. I like to use my salad spinners as the containers because I find it keeps the leafy greens extra crisp and fresh longer. I'll assume you all know about carrot/apple/ginger juice, so I'll move to another basic, but very effective "green drink." Start with some kale: this stuff is packed with vitamins and minerals. You always want start the process by adding your leafy greens into the chute first so you can push it down with the more solid stuff. Next thing you do is add a few thick stalks of celery, one cucumber and two apples. This juicer's circular 3-inch feed tube is a perfect size for sending ingredients through, but you'll typically need to cut the apples in half. I should also mention that this Breville model has two speeds that allow the titanium encrusted blades to get the most juice possible out of everything, from spinach to beets.
When you're juicing, also make sure to consider your fruit-to-vegetable ratio. The good thing about apples or pears is they even make spinach juice taste good, but if you don't mix them with enough veggies, it just tastes too sweet. When I add the celery and cucumbers to this concoction, they really provide a good amount of neutral-tasting juice and volume to the kale and apples. The final touch is adding either lemon or ginger (or both). You should add at least one. It's the perfect enhancement, like salt to a steak. The juices are the same as any recipe though — you'll play around with them until you find the right mix for your taste buds and health concerns.
The final thing to talk about, and maybe most important to some of you, is the cleanup. All the pieces of the juicer are dishwasher safe, but you don't even need to get into that unless you're really lazy. First step is to add a plastic bag to the pulp receptacle before juicing, so you don't have to worry about cleaning that. It's one less step. I suggest cleaning the rest within 20 minutes of making your juice so the pulp doesn't have time to get crusty in there. Next step is to un-latch the safety arm and pull the top piece containing the chute and machine's cover off. That piece simply needs to be rinsed under hot water along with the "bowl" section containing the spout. The only component that takes a little time is the mesh screen containing the blade, but a scrub-brush is provided and cleaning it only takes 2-3 minutes of easy scrubbing under hot water. That's it. The whole cleaning process is complete in five minutes.
Hopefully this report takes a little of the stereotype away from juicing and you'll consider it as a necessary tool in your kitchen to improve your health and shrink your waistline. At the very least, you can pulverize watermelons and cranberries through this thing and mix them with vodka in the summer.
More juice from Food Republic: