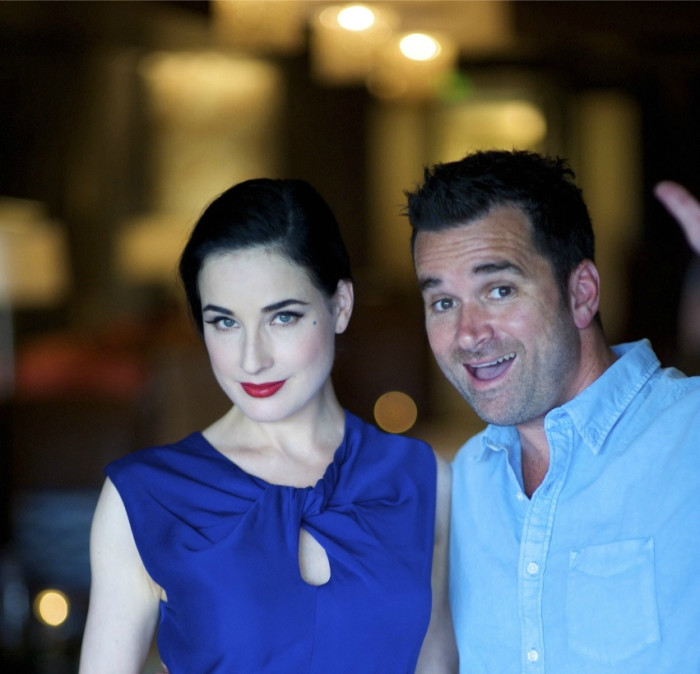 Editor's note: Dan will be talking about the following post and more today, July 19, on his radio show, Happy Hour. Dan's guest will be Adam Carolla. Tune in to SiriusXM's Stars Too, channel 104, from 7-8 p.m. EST. The listener call-in line is 888-996-2946
Our note-writing editor is correct – I do host a radio show on SiriusXM called Dan Dunn's Happy Hour, a title that I'm proud to say I came up with all by myself. My high-powered Hollywood agent thinks it strikes just the right balance between narcissism and clever wordplay. It's what they call "branding," and in this day and age of so much shameless price gouging, it certainly is refreshing to be able to garner such sycophantic blandishment for a mere 10 percent of my annual income.
For those unfamiliar with DDHH, it has been called by at least two members of my immediate family "the second greatest adult beverage-themed hour of programming in the history of media," behind only Kathie Lee Gifford and Hoda Kotb's wine-soaked gig on the Today show.
And like Kathie Lee and Hoda, at Happy Hour we get our drink on and shoot the breeze with celebrities. One difference, though, is that I've yet to ask one of my famous guests how his wife is doing…two years after she died. (But, hey, it's that devil-may-care attitude toward mundane shit like fact checking that makes Kathie Lee the most provocative interviewer in showbiz.)
But drinking for a living naturally invites a few questions, like "Does your workers' comp cover whiskey dick?" and "how the hell did I miss that on Career Day?" Oh, and "what's it like boozing with stars live on the radio?" Well, I won't lie to you, it can be challenging. Take a guest like Ray Romano, who is not only a lot funnier than I am, but who also — and remember it's a show about drinking — doesn't actually drink.
Now, don't get me wrong, Ray (who visited the show in May, you can look it up) was a fantastic guest. Very funny. Extremely gracious. He smelled good, too. I mean, I'm no starfucker, but I was pretty bonered-up about having the highest paid sitcom star in the history of TV on my show.
It's just that I found Ray's no-drinking thing a bit baffling. You see, his sobriety apparently isn't the result of an inability to handle liquor. On the contrary, Ray claims he doesn't drink simply because he doesn't like being out of control. He's afraid he'll get sloppy.
Huh? I mean, c'mon man, that's like forsaking sex forever because you don't like cleaning poop off your finger every once in a while. The sloppiness is what makes it so much fun.
Here's the deal, anyone who says they don't have a drinking problem, and yet chooses not to drink, actually has a worse problem – they're guilty of letting a perfectly intact liver remain…well, intact, while poor children go to bed sober all over Africa.
Are there challenges with interviewing the fairer sex? Sure. Take Dita Von Teese, for instance, who was on the show just last week. Dita does like to drink. Indeed, despite her petite frame, I'm pretty sure she could drink me under the table. And I LOVE that about her!
The problem with chatting up Dita Von Teese is that she's so damn sexy that while she was making intelligent comments about her role as the global brand ambassador for Cointreau, in my boozy state all I could hear was "kiss me, Dan. Kiss me now!" And that's the stuff restraining orders are made of.
What I need to do is continue to book guests like Adam Carolla, who is doing the show this week. First off, I have no desire to fuck him, now matter how good he smells, which goes a long way towards conducting a non-creepy interview.
And, like me, Ace appreciates a good load now and again, and will apparently do whatever it takes to get one. Hence, the Mangria – a drink he concocted consisting of equal parts Sledgehammer wine and vodka. And fuck having it on the rocks. Real men take their Mangria straight… like a finger up the ass.