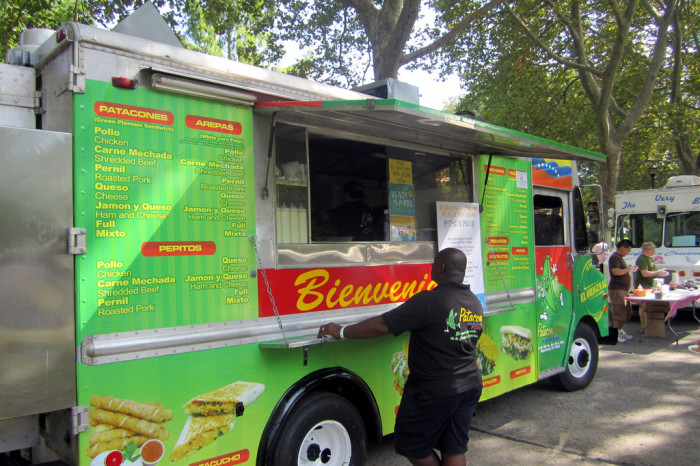 If New York City's Mayor Michael Bloomberg (or Nanny Bloomberg, if you prefer) riled you up with his proposed sugary beverage ban, be prepared for several more food-focused crackdowns in the near future. The bans in the news this week range from local to national, but none have garnered as much attention as Bloomberg's drink ban. Critics worry that Bloomberg's suggested cap on sugary drink sizes could set a precedent for other cities across the country, while supporters agree that super-sized soft drinks can play a part in obesity and diabetes.
Find out more about the other bans declared this week along with the ongoing hype over New York's drink size restriction — which even managed to nudge aside the upcoming California foie gras ban — in the Week in Food Politics:
Disney bans junk food ads
To the satisfaction of public health officials and First Lady Michelle Obama, Disney announced this week that it would ban junk food ads from its television channels, radio stations and websites starting in 2015 (long-term advertising contracts will prevent the ban from going into effect earlier). Disney will only allow foods with a limited amount of calories, fat, sodium and sugar to be advertised, and the restrictions will also cover Disney-owned cartoons aired on ABC on Saturday mornings. In conjunction with the advertising ban, Disney will reduce the amount of sodium by 25% in its theme parks' children's meals. The move is sure to please parents and health officials, but will undoubtedly provoke criticism from the major snack companies.
NYC Health Department targets food trucks
In the wake of Bloomberg's sugary drink ban proposal, the New York City Health Department announced that it would limit food truck sizes to 10 by 5 feet in an effort to eliminate increasingly expansive trucks. Luckily for the Health Department, size restrictions that don't have to do with food portions seem to cause little controversy.
Bloomberg sugary drink ban ignites more debate
Mayor Bloomberg's proposed ban to limit sugary drinks to 16-ounce servings has touched a nerve with the American Beverage Association (ABA), the Center For Consumer Freedom (CCF) and moviegoers, among others — one guy featured on a local news station complained that he wouldn't be able to share a giant soda with his kid, and would instead have to buy two sodas. He kind of has a point. The ABA quickly got to work on countering the mayor's announcement by updating its soda facts website "letsclearitup.org," while the CCF went for a visual attack by running a full page ad of Bloomberg dressed as a nanny in The New York Times. See what people are arguing on both sides of the issue below:
"New York City is not going to address the obesity issue by attacking soda because soda is not driving the obesity rates." — The American Beverage Association
"Beverage companies are interested in one thing and one thing only: the financial health of beverage companies. And they have convinced many Americans that the financial health of beverage companies trumps public health." — Marion Nestle on Food Politics
"I like Mayor Bloomberg, but are you kidding me? C'mon, don't we have bigger issues to deal with than the size of some soft drink that somebody buys?" – John Boehner in The Hill
"[M]aybe the reason we've created a nanny state is that, well, we actually need a nanny." – Jenice Armstrong for the Philadelphia Daily News
"What comes next after they legitimize this concept of size? Pizza slices could conceivably be smaller than they are today by law…there's no end to this concept." —Richard Berman, Executive Director of the CCF on The Kudlow Report
"Added sugar, as will be obvious when we look back in 20 or 50 years, is the tobacco of the 21stcentury." – Mark Bittman in The New York Times