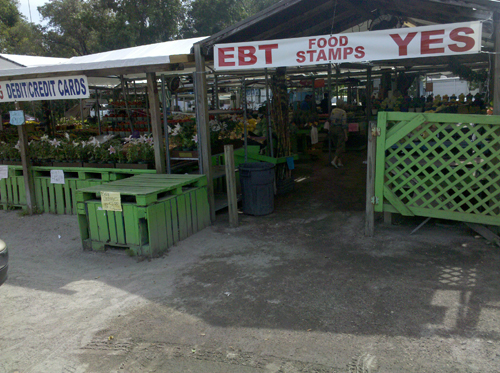 Amidst positive news from the FDA and USDA this week comes critics' condemnation of HBO's new series Weight of The Nation. Furthering the discussion around obesity, The New York Times reminded us that "adult-onset diabetes" is no longer a relevant term due to the rapid rise of the disease among American children. And we were this close to an uplifting week in food politics.
The FDA steps up food import oversight:
In 2011 approximately one in six FDA-regulated food products sold and eaten in the U.S. were imported from abroad. When it comes to items like seafood and fruit the percentage of imports is much higher — 80% and 50% respectively. Therein lies the problem for the FDA — how do you ensure safety for U.S. food products grown in countries with less stringent regulations? To tackle this issue, the FDA announced new international offices in countries like China, India, Jordan and South Africa. The new offices should help ensure the safety of imports to the U.S., but as Dr. Marion Nestle points out in her column, the FDA can only realistically inspect less than three percent of all products arriving in the U.S.
USDA helps out farmers markets:
For those who prefer not to think about the problems of imported food, look no further than your local farmers market. Despite their stereotype as an exclusive shopping outlet for the well-to-do, farmers markets actually do serve many low-income shoppers. Currently 1,500 of the country's 7,100 farmers markets accept SNAP benefits (formerly known as food stamps) and now many more will be able to do so thanks to the USDA's $4 million grant.
Critics attack HBO's Weight of the Nation:
HBO's new four-part documentary series, Weight of the Nation (premiering May 14th), has already generated a lot of buzz among public health advocates — and not all of it has been positive. In a column for Food Safety News, public health lawyer Michele Simon criticized the show's premise for reinforcing stereotypical views of obese people and for fear-mongering. Lawyer Fall Ferguson also took up the charge in an article for the blog Health At Whatever Size, listing 10 reasons why the show's angle worried him as a health advocate, including its "appeal to fear" and its "misguided focus on obesity" (as opposed to health promotion).
The Times on diabetes:
This week, The New York Times reported that "adult-onset" diabetes was no longer an applicable term since the disease is now prevalent in children ages 12-19. In the past, children have typically suffered from Type 1 diabetes and adults have contracted Type 2. But with the rise of obesity in the U.S., Type 2 is now more commonly found in America's children, meaning they will have a higher risk of chronic diseases in the future.