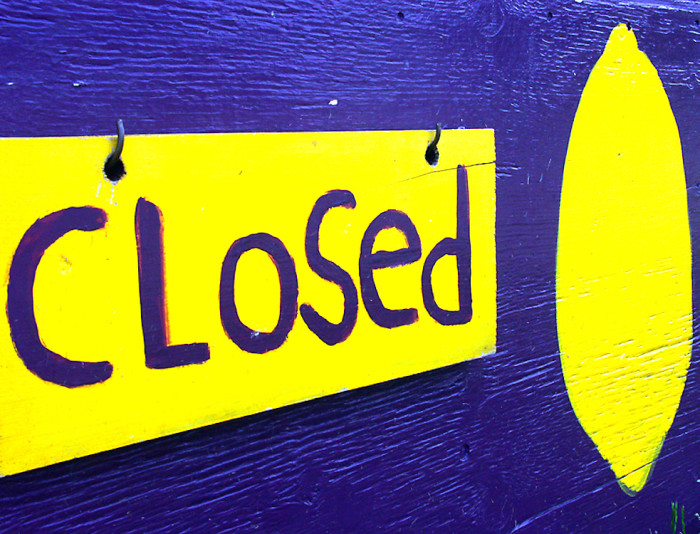 I'm new to the dating scene. That doesn't even sound right. I'm not really on the dating scene. I'm near the dating scene. I'm sitting on a lounge chair at the luxurious Dating Resort and I'm barely dipping my toes into the dating pool. (Note to self: "Dating Pool" should air immediately following "America's First Saudi Billionaire of Non-Saudi Descent").
Since I don't know what I'm actually doing with myself, I don't know how to handle basic situations of being single. More specifically, I have a crush and it makes me feel like I'm thirteen again. Why can't I just go to a Bar Mitzvah and eat chicken fingers with her? That was my go-to move in seventh grade. Now that I think about it, that move never worked.
My crush situation was recently made all the more complicated because she had a housewarming party and I was determined to make a good impression. To me, that meant bringing a great gift. I've never been good at knowing what to bring to a party. In my younger days, I didn't bring anything. Blame it on youthful ignorance, blame it on my light pockets. Whatever you want to blame it on, I was the cheap asshole who showed up empty-handed.
Now that I'm older and wiser (neither of which is really true), I've changed my ways. These days, I'm happy to bring a bottle of wine wherever I may go, especially when I figured out that Trader Joe's sells non-Charles Shaw wines for under $5. I may still be somewhat frugal, but at least now I'm being frugal in a classy way.
A party gift can say a lot about your relationship with someone. That bottle of wine I usually bring? It says "I consider this the price of admission to enter your house." For my crush, I needed my gift to say "I'm glad you're in my life," as well as "maybe we should see each other naked." That's a hard spot to hit with a gift. Not to mention the fact that I didn't want to seem too aggressive. So what's a non-aggressive gift that respectfully requests a romantic relationship with a woman at a later date? I went with Meyer lemons.
---
It may not have yielded any immediate results, but I hope she looks back and thinks of me as the guy who was sweet enough to fill the Meyer lemon-sized hole in her heart.

---
Meyer lemons may seem random, but the whole thing was actually very well thought out. You see, this new place was not my crush's first choice. Her first choice was rented to someone else, but it was appealing in part because it came with a giant Meyer lemon tree. No lemons = sad crush. Using my knowledge of the situation, I thought a bag of Meyer lemons would do just the trick. The problem, as I discovered, is that there was really no trick to be had.
While I may be just dipping my toes in the dating pool, my crush seems to be allergic to the pool altogether. She is just not ready to date in any way, shape, or form. I could have brought a bag of lemons, a bottle of wine, or just some very nice buttons and I think it would have had the same effect on her. It's okay, though, because I felt good about what I gave her.
It may not have yielded any immediate results, but I hope she looks back and thinks of me as the guy who was sweet enough to fill the Meyer lemon-sized hole in her heart. If anything, it made her smile and for me, that's enough for now. I think the twisted lesson that I'm going to take from this is that food is always there to help you, especially when you're trying to score points with a new lady. Now please excuse me – I have to go watch the new episode of Dating Pool.
---
More Heart Attack on Food Republic: