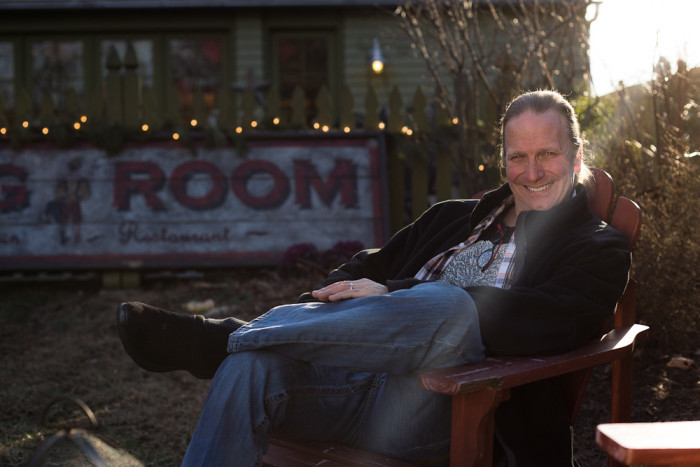 The world of a celebrity chef isn't only about racking up Michelin stars and making guest appearances on Top Chef. For many, like Michel Nischan, it's also about creating change in the food system around them. These chefs use their celebrity status not only to endorse charities, but also to head their own foundations that aim to make food more accessible and affordable.
Food & Wine magazine chose Nischan's foundation, Wholesome Wave, and those of nine other chefs/philanthropists as part of their Chefs Make Change campaign, which aims to raise money for all of the foundations from now through February 15. You can donate online at foodandwine.com/donate.
Below are the 10 chefs and their foundations:
1. Michel Nischan — Wholesome Wave
Connecticut-based Wholesome Wave works with community-based organizations to make local fruit and vegetables afforable and accessible.
2. Alice Waters — Edible Schoolyard
Edible Schoolyard helps students get hands-on food education in public schools by implementing programs in school gardens, kitchens and cafeterias. It also funds the Edible Schoolyard Project, a one-acre garden and kitchen classroom at the Martin Luther King, Jr. middle school in Berkeley.
3. Rick Bayless — Frontera Farmer Foundation
The Frontera Farmer Foundation provides capital development grants to small, sustainable farmers in the Chicago area. Bayless hopes to encourage seasonal and local food to become the backbone of regional cuisine.
4. Cat Cora — Chefs for Humanity
Chefs for Humanity aims to reduce hunger and to address obesity worldwide by providing hunger relief, disaster response and nutrition education.
5. Bill Telepan — Wellness in the Schools
Chef Bill Telepan's organization promotes healthy eating, environmental awareness and fitness as a lifestyle for all New York city public school students. Programs include: "Cook for Kids," "Green for Kids" and "Coach for Kids."
6. Emeril Lagasse — Emeril Lagasse Foundation
Emeril Lagasse's foundation supports non-profits in the communities where Emeril has restaurants that provide culinary education and training, life skills development and cultural enrichment.
7. José Andrés — World Central Kitchen
World Central Kitchen envisions a world without hunger and helps fund research for innovative long-term sustainable solutions.
8. Art Smith — Common Threads
Common Threads addresses the growing obesity epidemic by teaching low-income children how to cook simple and nutritious meals.
9. Mario Batali — Mario Batali Foundation
The Mario Batali Foundation teams up with charities like the Food Bank NYC to educate and empower children about nutrition and cooking.
10. Dan Barber — Stone Barns Center for Food & Agriculture
Stone Barns Center for Food & Agriculture is a non-profit farm and education center in New York that works to create a healthy and sustainable food system.
---
How to help: Donate to any of these worthwhile foundations before February 15 at foodandwine.com/donate